One of the biggest real estate trends of the past few years is the mother-in-law concept or the backyard suite. The whole idea is to build a smaller second unit of your home, which can act as a guesthouse, hence the in-law tag. It's also a wonderful investment because it can potentially add value to your property.
But not everyone has the land area to build a new structure into their lot. Thankfully, there are ways to get around this issue. If you want to create a backyard guest house, but your space is on the smaller side, here are some tips and pointers you need to remember.
Check your area's zoning laws
Before you even start planning, you need to ensure that your city permits you to use your specific section of land to build a new house. Go to your city or town hall to ask if you would be allowed to build a secondary structure in your land, and make sure that you know exactly where your property begins and your neighbor's end.
The last thing you want is to get involved in a property dispute. Consider consulting with a property attorney as well, since you never know if the people you speak to in the city or town hall know the nitty-gritty of zoning laws and ordinances. You want to ensure that you're always in compliance with permits and all the paperwork you need to build a new structure.
Consider converting the garage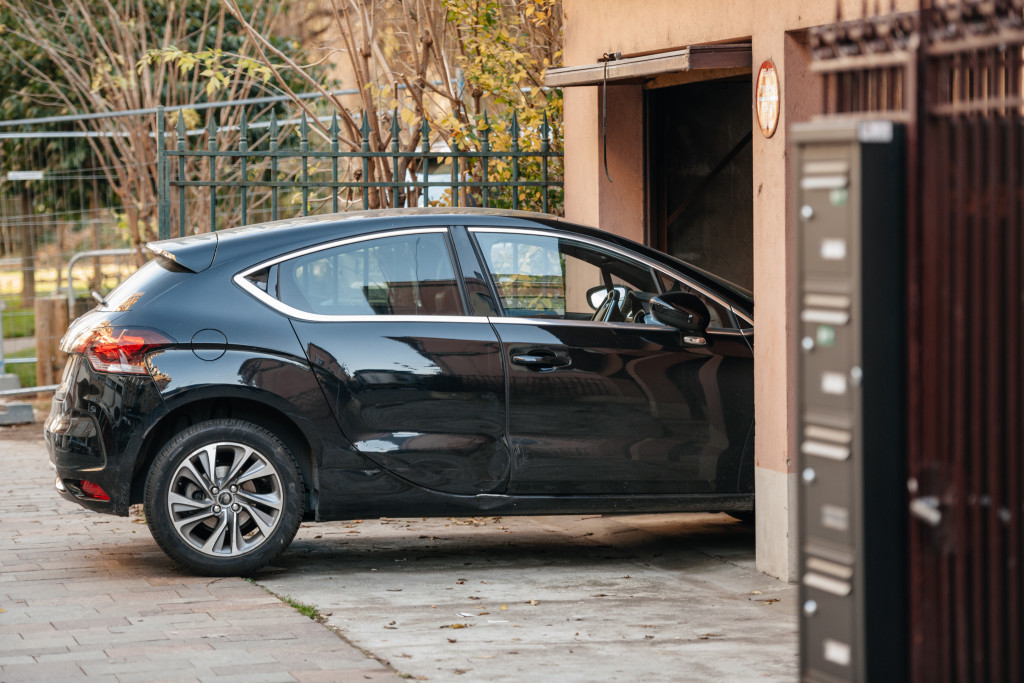 If you don't have a backyard or an extra space in your property, but you're still dead-set on the idea of building a guesthouse suite, consider converting your garage. Here are some tips for turning your garage into an elegant and comfortable mother-in-law suite:
Consult with residential garage door repair specialists to ensure that your garage door is durable and long-lasting. If you're incorporating expensive furniture pieces and other decorative accents into the space, and if you have members in the family staying in that elevated garage, then you want to ensure that it's well-protected and that the door is strong enough to protect everything and everyone inside.
Do the necessary cleaning and ventilating to ensure that it is entirely free from toxic fumes and other chemicals that might have stayed in there when it served its purpose as a garage.
Once it's clean, think of your priorities and what you consider to be essential aspects of the guesthouse. For example, if the family member or friend staying there has a disability, then you want to ensure accessibility in all aspects.
If it's on the smaller side, then you might not get away with adding an elaborate kitchen. If you only have space for a bed and a bathroom, that's OK! There's a way to design it that makes it look and feel complete and comfortable.
Build a tiny house
Another design idea you can explore for your guesthouse suite is a tiny house. The tiny house movement took off in the past few years. With good reason—having less stuff and space is good for our well-being, not to mention the planet, they don't require as much power. That means we also get to save on electricity costs, and it is generally more affordable to maintain. A tiny house is also perfect for homeowners with smaller backyards for obvious reasons: The typical tiny house is usually only 8 feet wide on the inside. The only thing that will make the difference is the length.
Here are some tips and ideas for building a tiny house:
Opt for a loft-style. Because you would have less square footage to work with, a loft-style tiny house will allow you to do so much more with the space.
Explore the prefabricated option. Once again, it's more beneficial for the environment, it takes less time to build, and you might find yourself spending less than you expect.
Make sure to let plenty of natural light in. In architecture, natural light is integral because not only does it add value to the property, but it is ultimately optimal and advantageous to the health, comfort, and mood of the people who will be occupying the space. Having natural light will bring your tiny house from zero to hero.
There is always a way to get around small spaces and the lack of square footage. With enough imagination, a lot of resourcefulness, and a dash of creativity, you can create a cute but livable space that your guests will surely fall in love with.