When it comes to working from home, several business options are available for parents who want to stay at home with their children. Depending on your skills and interests, you can start your own business or work for someone else online. Here are just a few ideas to get you started.
Become a freelance writer
Working from home as a freelance writer has several benefits. First, you can set your hours and work as much or as little. This flexibility is great for parents who want to stay home with their children.
Second, you can earn a good income depending on your skills and experience. You can also work from anywhere as long as you have a computer and an internet connection.
If you're interested in becoming a freelance writer, several ways to get started. You can join a writing platform like Upwork or Fiverr or contact businesses and individuals directly and offer your services. To be successful, you'll need to have a strong writing portfolio and be able to market yourself well.
Start an online business
Starting an online business has many benefits. It allows you to work from home, which can be a great perk for parents who want to stay at home with their children. It also allows you to set your hours, so you can work when it is convenient for you. Starting an online business can be a great way to earn extra income.
There are a few things to keep in mind when starting an online business. First, you need to choose a niche or market you are passionate about. This will make it easier to stick with your business and see it through to success.
Second, you need to create a website or blog where you can promote your products or services. This will be your online storefront and it needs to look professional and be easy to navigate.
Lastly, you need to market your business online and offline. You can do this through social media, search engine optimization, and word-of-mouth. You can store the products you're selling at home. You can also dropship toys to avoid storage costs for the products you are selling.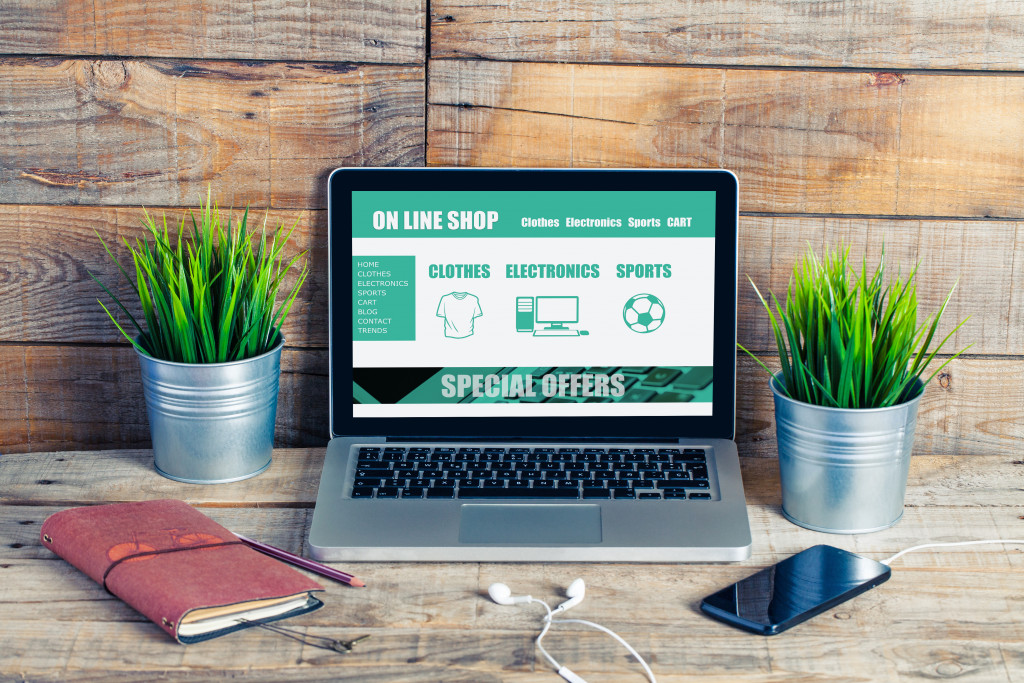 Work as a virtual assistant
One of the great things about being a parent is that you can often work from home. If you have experience in customer service, data entry, or another office-based job, you can look for opportunities to work remotely as a virtual assistant. Virtual assistants provide administrative support to clients via telephone, email, and online chat. They can help with tasks such as scheduling appointments, managing calendars, and arranging travel plans.
Several companies offer virtual assistant services, and you can also find many opportunities to work with clients directly. You will need a computer and a reliable internet connection to get started. You will also need to be able to type quickly and accurately, and have excellent communication and organizational skills.
Become a social media manager
If you are a stay-at-home parent, you can use your social media knowledge to make money by becoming a social media manager. Many businesses need help managing their social media accounts, and they are willing to pay someone with the right skillset.
As a social media manager, you would be responsible for creating and scheduling posts, monitoring engagement, and responding to comments and messages.
If you are interested in becoming a social media manager, you should keep a few things in mind. First, you need tounderstand social media platforms like Facebook, Twitter, and Instagram.
You should also be familiar with social media marketing strategies and how to use them to achieve business goals. Finally, you need to be organized and detail-oriented, as you will be responsible for managing multiple accounts at once.
If you think you have what it takes to be a social media manager, start by reaching out to small businesses in your area and offering your services. Once you have a few clients under your belt, you can start to build your business by marketing yourself online and through word-of-mouth.
Offer graphic design services
Many businesses need someone to design their logos, websites, or marketing materials. As a parent who stays at home, you can offer your services as a freelance graphic designer. You can create custom designs for clients, and work from the comfort of your own home.
If you're interested in offering your graphic design services to businesses, you should have a portfolio of your work. This can be a website, a PDF document, or a physical portfolio that you can bring to meetings with clients. Make sure to showcase your best work, and include a range of different design styles.
So there you have it! These are some great options for parents who want to work from home.