There are many factors and influences you need to consider before taking a loan. For example, you need to determine whether you have the requirements to qualify for it. One of the primary ones is that you must have income that shows you can afford the loan. Another one is the three-digit number indicating your credibility and reliability — your credit score.
A good credit score will give you better access to various loans at lower interest rates. It also gives you more negotiating power so that you can bargain for better terms and conditions. Some of the perks with good credit scores are higher loan limits, better accessibility, faster approval, and reasonable rates.
The responsibilities that come with taking a loan are often burdensome. That's why you need to take several things into consideration. For example, before you decide to borrow money, understand the difference between the various types of loans.
Pay particular attention to the details of the contract, especially to the interest rates as well as the length of the loan. Don't forget to consider how much down payment you need to pay. Of course, examine whether you are in the correct financial situation to borrow money.
One of the more critical things to think about is the lender you're dealing with. You want to make sure you avoid unscrupulous lending institutions that will rip you off your money. Trust us. There are numerous predators out there. Good money lending businesses and organizations offer reasonable rates and can even help you refinance your loan or mortgage. Let's look at the signs that tell you you're in good hands.
What Makes a Lender Good
The first thing that you should look at is the lender's reputation. A lender that has a good reputation is more reliable and credible. It means that this lender is actively assisting others in the achievement of their goals.
A suitable lender goes beyond what is expected of them by borrowers. They have great relationships with their customers, clients, and partners. People trust them because they prioritize transparency and quickly act.
A good reputation also comes from holding your side of the bargain, which good leaders do. They are not just cold-blooded money lenders, but they put value in the needs of their borrowers and prioritize those. Also, observe whether the lender you're dealing with is great with their employees.
Read reviews, testimonials, and referrals from past borrowers and friends and family if they've transacted with that particular lender in the past. These give you a window to how the lender treats their borrowers and let you know right away whether you'll have a good experience with them or not.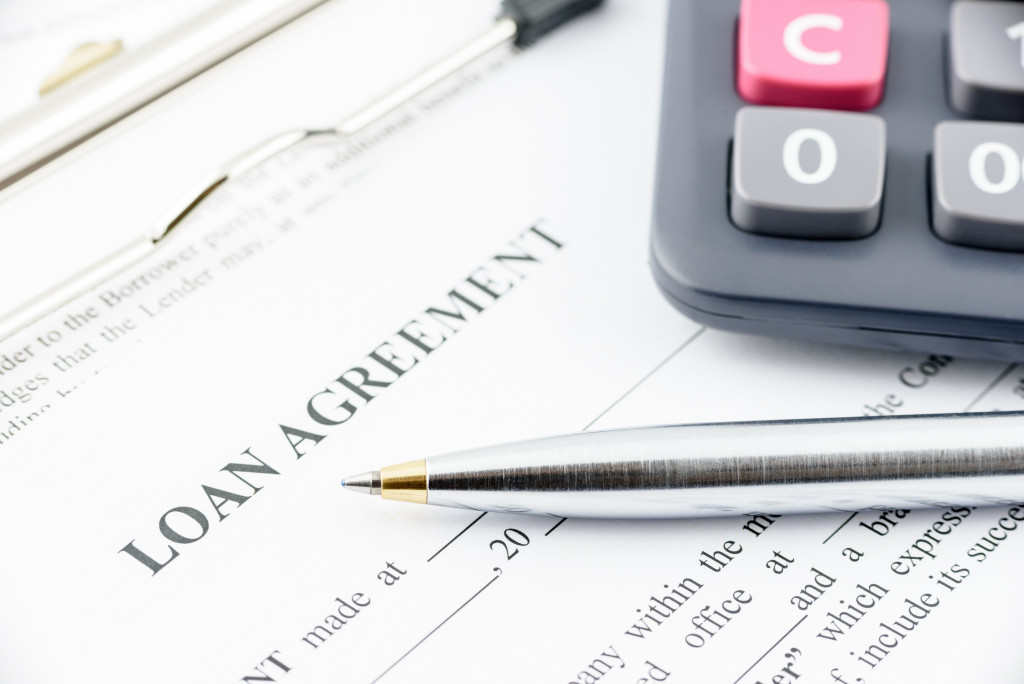 It will also give you a glimpse and access to their track record and how they've been operating. Watch out for what people say about the lender, especially those who have done business with them. Their comments can indicate whether you will have a good or bad experience with the lender. So, research the company before you take a loan from them.
You know you're in good hands when the lender is responsive to your needs and priorities. This means they're not going to coax you into getting a loan you can't afford. They're also going to be more upfront when it comes to the risks and benefits of any loan you take from them.
Don't forget to study and take into account the number of years they've been in the business. The longer they are in the industry, the more time they have developed their systems and processes. It goes to show that such a lender has been adaptable to changes, enough to still be relevant after all these years.
Telltale Signs You're Dealing with a Predatory Business Lender
Dealing with predatory business lenders is a lot like playing with fire — you're bound to get burned. That's why it's essential to identify one before you even deal with them and stay away from them. Predatory lending is characterized by the practice of imposing abusive and unfair loan terms and conditions.
For example, watch out for high interest rates. These could even reach three digits. It's usually one of the most foreboding signs that you are dealing with a predator.
Also, consider whether there are add-on loan services and costs. For example, predatory lenders often add fees and charges for borrowers with low or no credit scores. Stay away from lenders who lie or ask you to lie at any point of the transaction, too.
There are many types of lenders out there. Whether it's for a house, a car, a business, or other loans, there are telling signs that can show you if you're dealing with a credible lender. So, it's important to do your research and stick to those who you have proven to be trustworthy.