Today, more and more people are turning to digital marketing to sell products and services. The finance industry needs to keep up with this trend by implementing a simple strategy that can be executed through multiple channels like social media.
The finance industry has been slow to adopt new technology trends compared with other sectors such as e-commerce but, that doesn't mean it's impossible to use digital marketing and technology in the finance industry. When using these tools, professionals can make their products and services more accessible and understandable to the public. This will open up new business opportunities over time.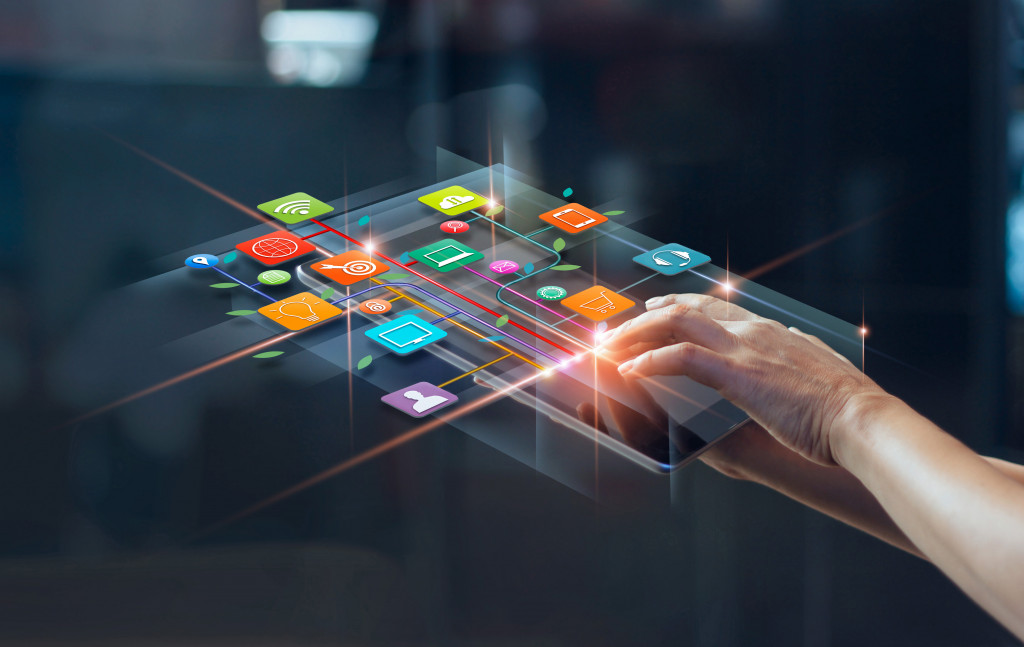 How can marketers make digital marketing work within the finance industry?
The finance industry may not be quick adopters of new technology and digital marketing. But that doesn't mean it's impossible to implement a strategy that will help you stand out from the competition. Here are some ways marketers can make digital marketing work in the finance industry.
#1: Look at your audience and ask what they do in their free time
One of the main reasons people go online in their spare time is to research products and services. This provides opportunities for brands to provide content that can help prospects learn more about their products and services.
For example, an investment manager could explain how to find the right asset-management solution instead of focusing on selling their service. This will help people understand the benefits of working with them instead of just pitching a product that has no real value or interest for prospects.
#2: Pick up free content where you can
Social media and other accessible online sources provide marketers with an excellent opportunity to generate content. Some companies plan their entire marketing strategy around these free online offerings as they make the process faster and more effective at generating leads.
For example, an insurance company could use Facebook's Live feature to broadcast a seminar about how people can make sure that their home insurance covers all potential problems before a disaster strikes. This would be a fast way of providing high-quality content to a targeted audience for a relatively low cost.
However, if you want to be strategic in your use of content and where it shows up, it's best to consult with a PR firm for technology companies. They are in a good position to leverage social media content and maximize your presence in the platforms and apps that matter. Like Discord, for example.
#3: Show what you do through video
66% of consumers say that they have watched videos in the past year. This is evidence of just how valuable this type of content can be when it comes to showing what marketers do. By creating videos that show people how to perform tasks like opening a brokerage account or learning about different types of assets, professionals will open up the possibility of making sales in the future.
After all, more and more people are turning online to learn about financial topics. This means the method is highly effective at generating leads.
#4: Use social media tactics for lead generation
Social media can be a valuable tool for demonstrating what you do and how you work with potential customers without trying too hard on your part. Using social signals from LinkedIn, Twitter and Facebook can help generate leads over time.
These signals can appear higher in search rankings, generating more leads from people interested in your products or services. Of course, it's essential to avoid spamming social channels with self-promotional content and focus on providing value instead.
For example, a derivatives broker could post industry news updates to LinkedIn using tools like Scoop so that professionals interested in the finance industry can follow them for updates when it matters most.
#5: Use digital marketing when public relations fail
Public relations is one of the least effective ways of generating leads in today's market since only 16% of consumers trust advertisements making word-of-mouth marketing far more valuable. Still, this method tends not to compete well against larger competitors with big advertising budgets. Marketers will need to use digital marketing with public relations to boost earnings.
They had a solid content strategy that included videos or articles about financial topics that could effectively demonstrate what you do without taking over the conversation. This will help people understand your value proposition better and give them reasons to work with you instead of competitors making more significant ad buys.
For example, an options broker could create a series of videos on different types of derivatives, including calls, puts, spreads, and straddles, using whiteboard animation, which is highly effective at attracting leads online. If executed well, this type of content can help marketers generate leads without disrupting conversations about their brand.
Using digital marketing can be an excellent way for finance companies to show people what they do and why they are different without being too pushy with ad buys. Being informative, helpful, and friendly is the best way to demonstrate value while building up leads over time which will help marketers generate more business in the future.