Filipinos love shopping online so much that the phrase "add to cart" has become humorous in the country. The word "budol," Filipino for "swindle," has also taken on a new meaning because of online shopping's growing popularity. It now means getting tempted by an e-commerce platform to order products.
According to GlobalData, e-commerce transaction value in the Philippines rose to 11.8% or PHP229.8 billion ($4.8 billion) in 2020. GlobalData estimated that it would reach 15.1% or PHP264.5 billion ($5.5 billion) in the following year. The estimates dramatically rose in late 2021; e-commerce transaction value will likely hit PHP500 billion ($9.6 billion) in the next five years, thanks to the pandemic encouraging the continuity of online activities.
But is e-commerce's rising popularity here to stay, or should online businesses anticipate a slowdown?
The Rise of E-commerce
Though 52 percent of Filipinos started using online shopping apps during the pandemic, online shopping gained popularity in 2014. According to a MasterCard study of that year, about three in every five (59 percent) Filipino internet users went online to shop, up from 40 percent in 2013. These were the most-commonly bought products:
Airline tickets (38.4 percent)
Home appliances and electronics (35.1 percent)
Clothing and accessories (31 percent)
Hotel accommodation (29.9 percent)
Computer software (29.4 percent)
Meanwhile, the following websites increased in traffic:
App stores (50.1 percent)
Music downloads (42.6 percent)
Home appliances and electronics (38.2 percent)
Unsurprisingly, online shopping grew further during the pandemic. From only three in five Filipinos, around 9 in 10 Filipinos now use the internet for shopping. Meanwhile, seven in ten shops more on social media channels, like Facebook Marketplace.
The recent study conducted by Visa also found that 53 percent of consumers were more likely to shop on large online marketplaces, while 61 percent would buy from home-based shops. In addition, food delivery services boomed, with over 9 in 10 Filipinos availing the service and 67 percent increasing their usage of it.
Online shopping in the Philippines has evidently grown since 2014. However, now that alert levels are being lowered in the cities, what will happen to e-commerce?
E-commerce After COVID-19
Considering GlobalData's findings, it's safe to assume that e-commerce's popularity isn't going away anytime soon. Shivani Gupta, GlobalData's senior analyst, says that the trend will continue, thanks to new online shoppers and emerging online sellers.
Sure enough, leading e-commerce platforms Lazada and Shopee continue drawing purchases during their monthly sales. The two platforms also continuously see a rise in sellers. One thousand seven hundred new sellers emerged in March 2020 when the pandemic began, to 93,318 in January 2021.
The growth of e-commerce caught the attention of the Philippines government. They launched the e-commerce roadmap to promote an online business model to small and medium enterprises and boost consumer confidence in online shopping.
Moreover, the government planned to increase e-commerce's contribution to the national economy. From 3.4 percent in 2021, it would become 5.5 percent in 2022.
Digital Marketing in 2022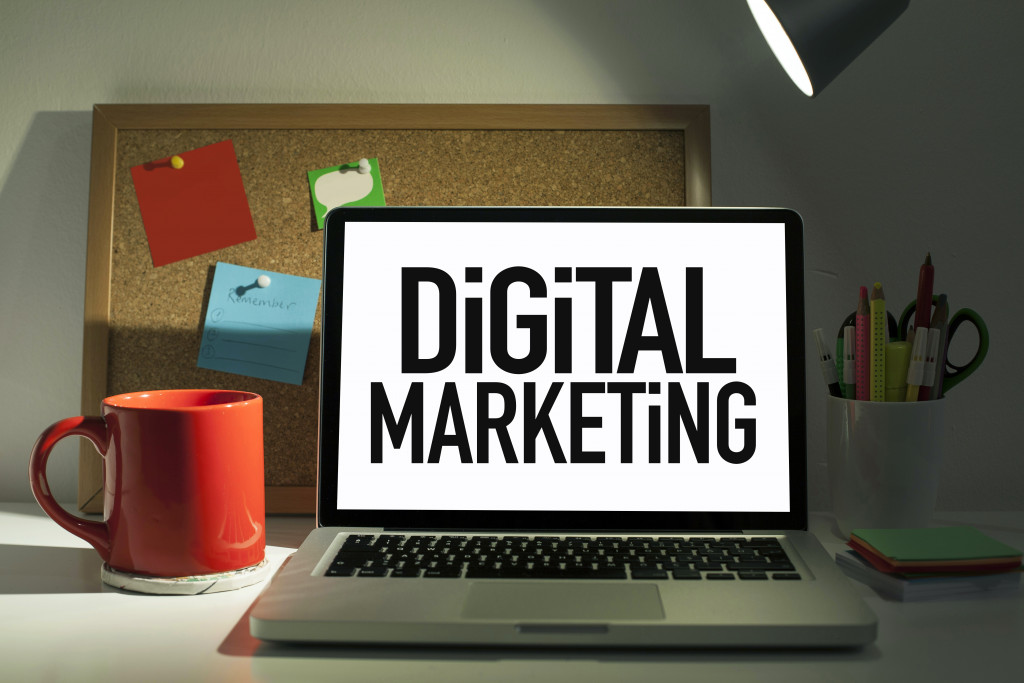 Digital marketing for e-commerce websites is about to get more exciting this year. Short-form videos, privacy issues, and hybrid experiences influenced the new trends. Hence, last year's popular tactics may no longer work today, but online businesses are excited about a new challenge.
These are the new trends in digital marketing given the forecasts on e-commerce:
As the number of online shoppers grows, data privacy concerns increase. Filipinos are worried that apps and websites are practically snooping into their devices. Thankfully, tech giants addressed this concern by implementing security updates on operating systems like Android and Apple. Thus, your business should also safeguard its customers' data and be transparent about it. Customers would trust a business that tells them how their data is being used.
A Decline in Clicking Search Links
Search link clicks declined when Google updated their results pages with Featured Snippets, Knowledge Panels, and other alternative Search Engine Results Page (SERP) features. Hence, users don't need to visit a website anymore to find the information they need. This change could decrease your website's traffic, so use other search engine optimization (SEO) techniques to keep your website relevant.
Though movie-like ads are still popular, short, 30-second to one-minute videos are becoming more engaging. TikTok made them famous, so YouTube has launched "Shorts" to meet the demand. So shoot short-form videos that capture your brand's message to boost sales and engagement.
Facebook and Instagram will continue to be popular shopping platforms. So avoid focusing only on e-commerce apps—like Lazada and Shopee—when developing your shop. Don't forget to optimize your social media pages, too.
Because e-commerce's popularity in the Philippines is here to stay, today is a good time to invest in your online business. Use research data as a basis for your next marketing plan. And of course, stay updated with trends and always meet your customers' demands.