Running a business is costly, but entrepreneurs know that. As a result, they will prepare their finances months or years ahead to ensure they have a better shot at stability. Unfortunately, those preparations won't make the price go down. A few sacrifices are necessary for the venture, and business location will be the book's most glaring option.
It can be costly for entrepreneurs to prioritize a commercial establishment when starting a business, knowing that it takes up so much of the budget. For example, if an entrepreneur wants to open a restaurant, they may need to factor in the cost of leasing or buying property and stocking the kitchen with supplies, and hiring staff. These costs can add up quickly and eat into the company's profits.
Fortunately, you still have plenty of space to work with when starting your business. Here are a few areas where you might be able to begin instead of the office.
Home
There are many reasons why aspiring entrepreneurs should always start their business at home. For one, it's a lot cheaper to do so. There's no need to rent or purchase commercial space, and you don't have to worry about any additional costs like utilities or maintenance. You can quickly run your business from your home computer or smartphone, thanks to technological advancements. It is an excellent option for entrepreneurs who are just starting and don't have much money to spare.
Running your business from home also has other advantages. For example, it allows you to maintain a flexible schedule and spend more time with your family. You also have the opportunity to build a strong network of contacts and customers who are local to you. It can be beneficial when you're ready to take your business to the next level and expand into a brick-and-mortar location.
Ultimately, starting your business at home is a great way to get started on the right foot. It allows you to save money and grow your business at your own pace. So if you're thinking about starting your own business, be sure to consider starting it at home!
Garage
While a garage might not be the first choice for entrepreneurs when starting a business, some home-based business ideas require equipment, making the garage a better option. For example, if entrepreneurs want to create a car wash business, they will need a pressure washer, hose, and other supplies. These items can take up a lot of space in a home, making the garage a more practical option.
Another benefit of starting a business in the garage is that it can provide more privacy than working from home. If entrepreneurs are worried about customers or clients coming to their homes, they can use the garage as an operation base. It can benefit businesses that require phone calls or meetings with clients.
Starting a business in the garage can also allow entrepreneurs to build a more professional image for their company. If entrepreneurs want their business taken seriously, they may feel that having a dedicated space for their operation will help.
Co-Working Space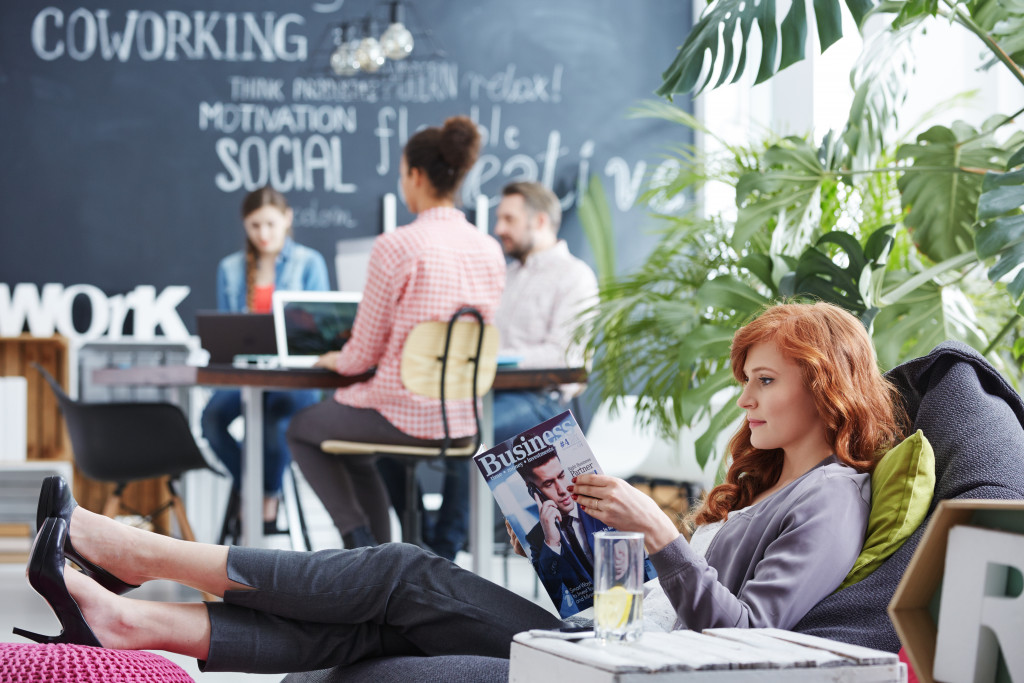 While starting a business at home is a great way to get started, it might not be enough to fit all of your company personnel. It can force entrepreneurs to seek office solutions, even if they don't have the money to rent or purchase commercial space.
Fortunately, co-working spaces provide a solution. These commercial solutions allow entrepreneurs to share office space and equipment, saving them money. They also offer the opportunity to network with other professionals, which can help entrepreneurs grow their businesses.
You can negotiate a contract with a co-working space manager to set up an office in the area. The rates will be significantly lower as opposed to renting a commercial property. You can also take advantage of the communal areas, which can help you save on office space.
Commercial Establishment
Some business ideas might not be achievable virtually, making commercial office spaces a necessary expense. For example, businesses that require a physical presence, such as retail stores or restaurants, will need to find a place to operate. Starting a business that involves customer interaction, then a commercial establishment is ideal.
It's important to note that commercial office space can be expensive. The good news is that there are various ways to cut down on costs. For example, you can share the area with another business or look for an unfurnished space. You can also look for a short-term lease to save money in the long run.
Conclusion
There are various locations that entrepreneurs can consider when starting a business. It's essential to choose a practical and suitable location for the type of business created. Home-based businesses have the advantage of low overhead costs, but you can work your way up to the commercial establishment you envisioned for your business.