A happy employee is a productive employee. Lunch meetings or eating while working may sound tempting. But why not give the whole team a break from work and meetings that seem endless? One of the best ways to do this is to provide them with healthy and hearty lunch options. Who doesn't like food, anyway?
Keep your team full, happy, and more engaged at work with these lunch ideas:
Soup and Sandwich Combo
Who doesn't love a classic soup and sandwich combo? It's the perfect balance of comfort and satisfaction. Plus, it's easy to customize the soup and sandwich to accommodate different dietary restrictions. Make sure to offer various soup and sandwich options so everyone can find something they'll love.
A good soup and salad flavor combo is tomato soup with a grilled cheese sandwich on the side. Try a minestrone with an Italian sub sandwich for a heartier option. And for a lighter option, try a roasted red pepper soup with a turkey and avocado wrap.
Salad Bar
Give your employees the power to create their perfect salad from various healthy options. From leafy greens to fruits and vegetables, there's something for everyone at the salad bar. Salads should not be boring; you can make them fun and exciting by offering a variety of toppings, dressings, and proteins.
Some of our favorite salad toppings include croutons, sunflower seeds, dried cranberries, shredded cheese, and bacon bits. And for dressings, you can't go wrong with classics like ranch, balsamic vinegar, and olive oil.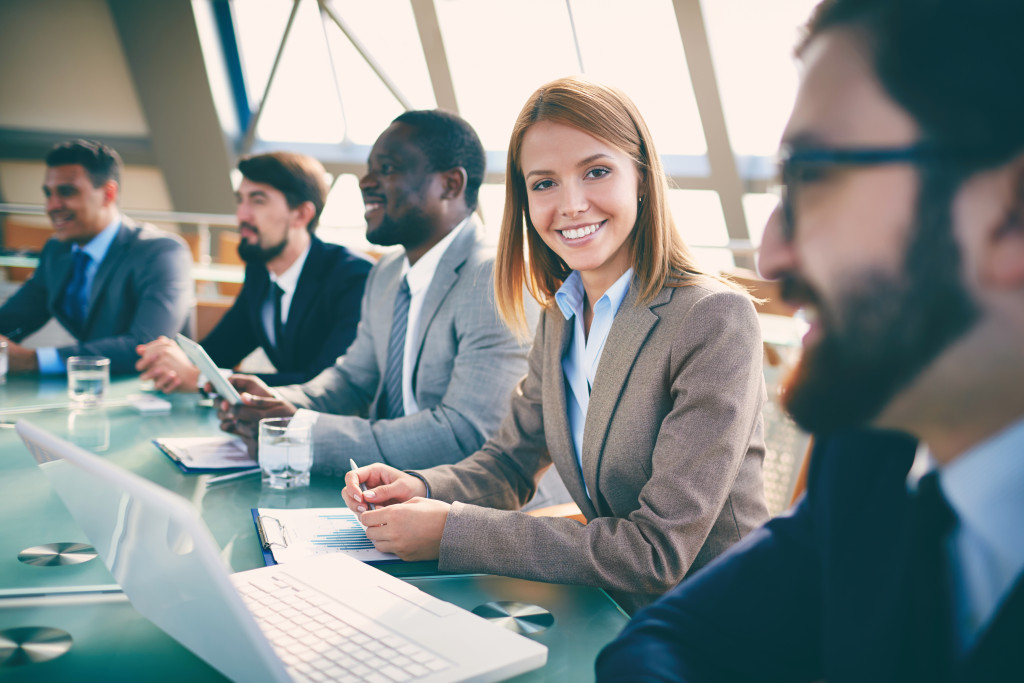 Make-Your-Own Wrap Station
Another great way to give your employees control over their lunch is to set up a make-your-own wrap station. This way, they can choose their favorite fillings and condiments to create a wrap tailored specifically to their taste.
Wraps are a great way to pack in a lot of protein and flavor without overdoing it on the carbs. Plus, they're easy to customize with different fillings and toppings. Try a chicken Caesar wrap with romaine lettuce, grilled chicken, shredded Parmesan cheese, and Caesar dressing for a filling wrap. Try a turkey and avocado wrap with tomato, cucumber, and alfalfa sprouts for a lighter wrap.
Hot Entree of the Day
If you're looking for something heartier than soup or a salad, why not offer a hot entree of the day? It could be anything from chicken pot pie to pasta primavera. Just make sure to include vegetarian and vegan options as well.
You can also include quiche, frittatas, and gratins for this category. They make great hot entrees because they can be made ahead of time and easily reheated. Plus, they're packed with protein and veggies, so they'll fill your employees up without weighing them down.
Pizza Party!
Everyone loves pizza, so why not have a pizza party for lunch? You can even get creative with the toppings to please everyone's taste buds. You can try a do-it-yourself pizza station where employees can choose their favorite toppings, or you can have a few different pizzas ready to go with various toppings. Either way, pizza is always a hit!
Our favorite pizza toppings include pepperoni, sausage, mushrooms, onions, peppers, olives, and pineapple. Try a vegetable pizza with roasted red peppers, tomatoes, onions, and spinach for a healthier option.
Go Oriental
Asian cuisine is typically packed with healthy ingredients like vegetables, lean protein, and whole grains. It's also great to mix up your lunch options and keep things interesting. Plus, it's easy to find Asian-inspired dishes that accommodate different dietary restrictions.
One of the healthier and easy alternatives is Chinese food, which can be a great option for lunch because it's also filling and satisfying. You can serve a variety of healthy dishes like vegetable dumplings and vegetable stir-fry. For a more hearty choice, try General Tso's chicken or orange chicken.
Taco Tuesday
Another fun lunch option is Taco Tuesday! Build your tacos with all your favorite toppings, or try something new with fish tacos or BBQ chicken tacos. Be creative and add fun toppings like avocado, salsa, sour cream, and cheese.
And don't forget the side dishes! You can't have tacos without rice and beans. For a healthier option, try black beans instead of refried beans. You can also add a green salad or roasted vegetables to round out the meal.
Friday Fry-Day
Who doesn't love fried food? French fries, onion rings, mozzarella sticks, and many more. er a variety of fried foods for your employees to enjoy on Friday "fry-day," along with dipping sauces for added flavor. Well, in general, fried food is not the healthiest option, but everything is okay in moderation, right? Why not enjoy an occasional treat?Off
Don't Forget the Drinks
Last but not least, don't forget the drinks! Water, soda, iced tea, and coffee are always popular options. For something a little different, try infused waters or iced herbal teas. And for a special treat, offer smoothies or milkshakes.
Ready to Dig In?
These are just a few lunch ideas to keep your employees happy and engaged throughout the workday. You'll help them stay focused and productive all afternoon long by providing healthy and hearty options. So go ahead and try out one (or all!) of these ideas today! Your employees will thank you for it.