Remote work was steadily rising even before the COVID-19 pandemic. According to a study conducted by Clutch, a B2B ratings and reviews platform, 17% of the US workforce worked from home five or more days per week.
When the crisis hit in early 2020, quarantine protocols sent millions of workers from desktop offices to their homes. By April, 66% of employees were working remotely. The 34% who still attend their workplaces are likely essential out-of-home work or a reflection of employees who have been laid off. Even if the crisis abates, a huge chunk of the workforce would still be working remotely. Kate Lister, president of Global Workplace Analytics, predicts that about 25% to 30% of employees would still work from home multiple days a week by the end of 2021.
As such, employers face a new challenge: how do you hire remotely?
Qualities of a Promising Remote Worker
Remote work technologies are now an indispensable tool for any company. If you Google food franchise or lawn care start-up costs, you'll see that a portion of the budget goes to a premium subscription to conferencing platforms and communication channels. Because remote work is here to stay, employers need to gauge if the candidates would thrive in an out-of-the-office environment and maximize the flexibility offered to them.
So if you are scouring through your pool of candidates, here are qualities to help you filter out the best.
Self-Motivation
Remote workers don't have bosses who would supervise their every move. As such, they have to be motivated to finish each task. You'd want a candidate who doesn't wait to be told and can be relied upon to deliver quality work upon deadline.
It's difficult to gauge motivation, though, especially if your hiring process is also remote. However, some aspects of the candidate's life would shed some light on the level of their self-motivation. For instance, people with rich interests outside work shows that they are motivated not just in work but also in life. Are they interested in home cooking, café races, or gaming? Do they garden, play an instrument, or explore the outdoors? How passionate are they?
Problem-Solving
Because remote workers are far from their teammates, they have to rely upon themselves when encountering a problem. Remote workers have to be good troubleshooters with grace under pressure; they would only seek assistance when they're sure they can't handle it themselves.
Ask the candidates for some examples in their past jobs where they innovated and found a workaround before relying on others. Moreover, illustrate a couple of scenarios with common work-from-home problems and find out how they will solve them.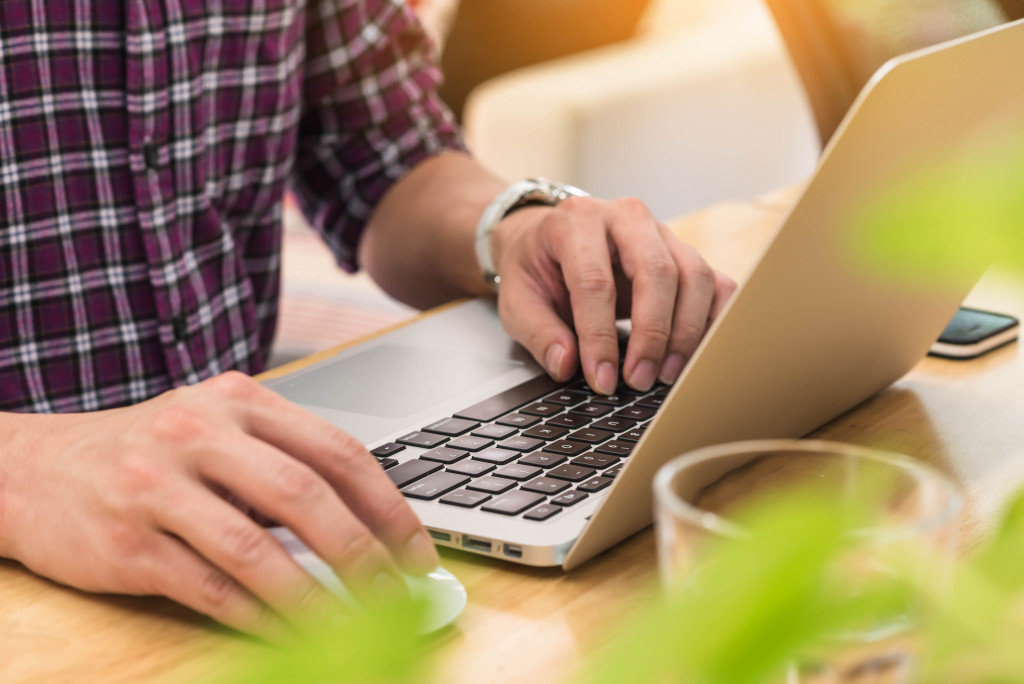 Written Communication Skills
Since most of the conversations will be through emails and messages, the candidate must be adept at expressing themselves in the written language. There are some professionals who are outstanding speakers but deliver poorly worded messages. These lead to confusion and miscommunications that could result in costly errors. Moreover, it's hard to establish a professional relationship with people who don't know how to answer their emails.
Check the cover letter and pay close attention to their answers on your email thread or private messages. From these pieces of correspondence, you can glean whether the candidate is tactful, direct, and clear when sending digital messages.
Prioritization
With no boss around, the candidate is free to prioritize their tasks. Choose a candidate with an acute ability to prioritize — someone who will focus on the right tasks so as not to miss any deadline and deliver quality work.
To gauge this, use open-ended questions that will encourage the candidate to share personal experiences. From these anecdotes, you can glean their approach to prioritization.
Creating an Excellent Candidate Experience
It's essential to be warm and welcoming to your candidates. Not only does this create an easier rapport between them and their potential co-workers, but it also helps the candidate relax. And when candidates are at ease, they are more likely to show their genuine side and answer questions honestly. It's easier for you now to spot real talent.
Here are a few suggestions to create positive experiences for applicants:
Make your job description as detailed as possible. A well-written posting is likely to engage a candidate and convince them to apply for a position.
Use mobile-friendly applications. Most job seekers use their smartphones to look for a job. If you are using a job board that's outdated and unresponsive to mobile devices, then you might miss out on promising talent.
If possible, have the candidate visit the office, even if it's not where they would be spending their work hours. If they can't meet you in person, offer a virtual tour of the office.
Don't keep the candidates waiting, even if it's a virtual interview. This shows that your company respects their time and follows deadlines.
Hiring remote workers will be the new normal for employers, even if the pandemic subsides. It's best to prepare your HR teams now, so you can have your pick of the most reliable remote workers.