As early as July 2020, experts from the food and beverage industry have predicted that restaurants and food chains will enjoy a recovery in 2021, albeit slow. This is because, despite quarantine protocols, restaurants found solutions that enabled them to serve their socially distanced customers.
With more restaurants adopting these pandemic-induced innovations, it's safe to say that more people will be confident in dining out next year. However, they should take note that even if a viable vaccine has been developed, the health crisis has deeply changed customer behavior in such a way that it won't return to the carefree, restaurant-going ways of old.
As such, experts compiled the crucial changes that a food and beverage business must look into to thrive in the coming years and bounce back from their 2020 plunge.
Explore Outdoor Dining
When the Soho area of London reopened in July, restaurants were allowed to set tables and chairs outside — on the streets — to relieve the capacity of the indoors. Social distancing measures are still in place, so to maximize revenues that the restaurants have lost during the lockdown, they use the outdoor space. In response, vehicles were temporarily not allowed to enter these key streets. In some cities across the world, outdoor dining fees are waived to let restaurants make full use of available space. Alfresco dining lets businesses have almost full capacity while abiding by social distancing.
Alfresco dining is slated to be more popular, too, as a means of sustainable living. Instead of cars dominating public spaces, al fresco dining creates safe community spaces that encourage walking and movement. By decreasing the areas for cars, cities help reduce pollution and make the area more pedestrian-friendly.
Reinforce Delivery Systems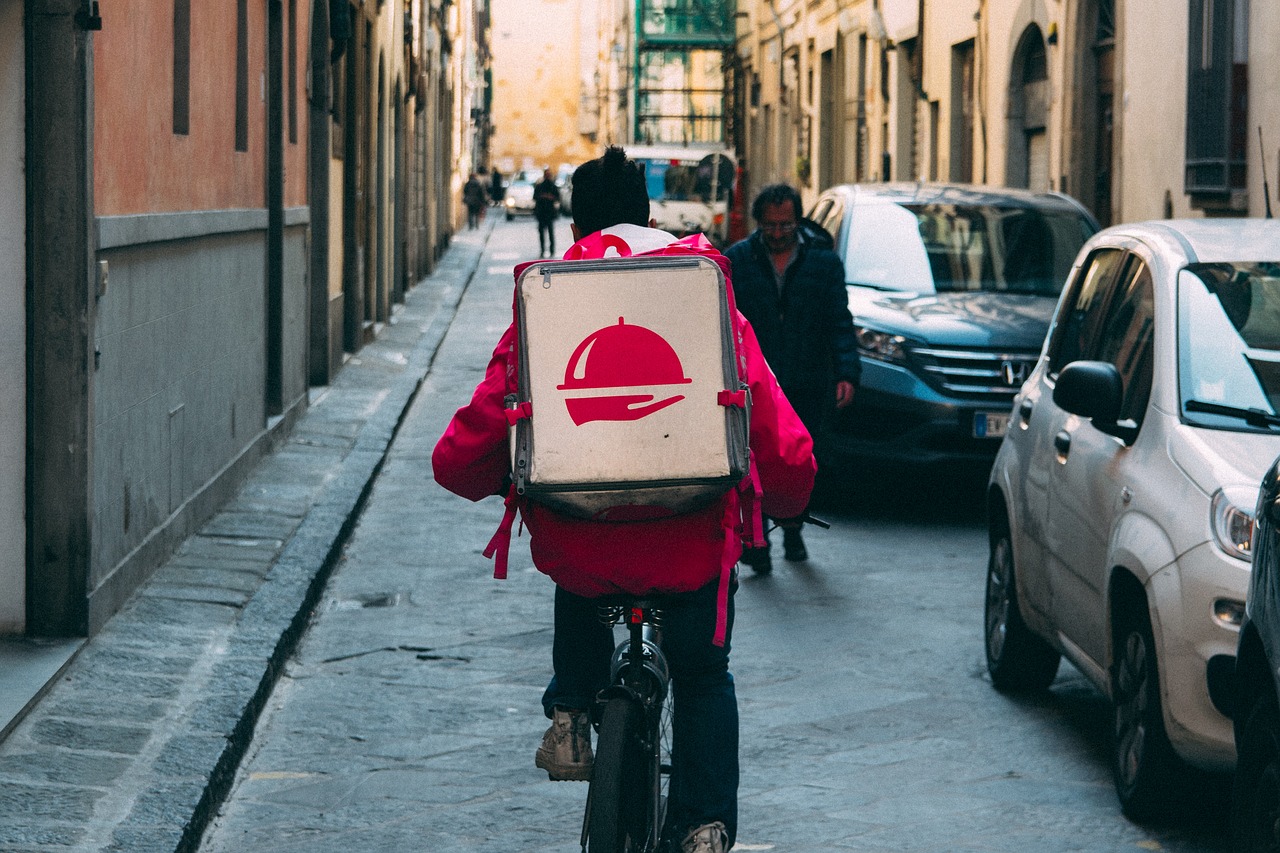 Food delivery systems have always been in place, but social isolation put it in overdrive. In 2020, the US food delivery market experienced year-on-year growth of 20.2%. About one out of ten Americans use a delivery service at least once a week. Experts predict that the total value of online food deliveries will soar to $26.5 billion at the end of the year.
It's not hard to guess why. With on-premises dining temporarily restricted, customers turned to delivery services for convenience and culinary cravings. Delivery services were a lifeline for many struggling restaurants, and the ability to offer off-premises dining kept them open until quarantine measures are eased.
Even if 2021 allowed on-premises dining, restaurants should invest in a streamlined delivery system. Enterprise risk assessment tools would show that it's highly likely the pandemic shifted diner behavior toward a preference for safe and convenient dining at home. Restaurants would do well not to miss out on this opportunity.
Curbside Pickup
For restaurants that don't have outdoor space to utilize or those looking to expand their delivery capabilities, the curbside pickup may well be the next best option. Instead of having food delivered to the customer, the customer drops by, either in a vehicle or in person, to claim the food they have ordered and paid for through an app. It's simple, and it saves the restaurant delivery expenses. This is one of the main pandemic measures of Starbucks stores in the US. Curbside pickup is also ideal for small pop-up stores selling small items, like charcoal ice cream or drinks.
Some brands take it a step further by using geofencing. For instance, Panera Bread has a geofencing system that alerts the employees when a customer has arrived on the premises. The staff can prepare the food quickly, and the customer doesn't have to wait.
Online Table Reservations
Because restaurants now have limited indoor seating, and people are told not to crowd, it has been harder for people to walk into a restaurant and have a meal. In 2021, it is predicted that table reservations will be more common than before. Restaurants may receive an influx of reservations, even as it usually served walked-in guests.
To handle this demand and create a better customer experience, restaurants would invest in an online table booking system. This is much more convenient than discussing a good time over the phone. With an online reservation system, diners can see the most convenient day and time at a glance, so they can book a table without having to speak to a staff member.
This system also helps restaurants uphold social distancing measures and stagger the arrival of diners. It would also help them gather the information that would help manage the spread of the virus.
Restaurants could also take advantage of meal kits and subscriptions and invest in automated kitchen operations. Slowly but surely, the restaurant industry will recover, and it will thrive in a post-pandemic world.