Buying a vehicle for your personal use is vastly different from buying a car for your small company. When buying cars for yourself, you consider your emotions—what model suits my personality? What screams "me?" This type of decision-making has no room in a business decision. Else, your new company vehicle will drain you of precious resources. So, here are four factors you need to look into when buying a brand-new addition to your business fleet.
Consider Cost-Effectiveness and Fuel Economy
The cost is one of the biggest concerns of buying a car. And it's not just the sale price of the car. The company will also shoulder insurance or registration fees, maintenance, and repair expenses. According to the American Automobile Association (AAA), the average maintenance and repair costs are 8.94 cents per mile in 2019.
Cost-effectiveness is key. You don't simply approach an RV dealer and ask for the most affordable model. You have to think about the upkeep, insurance, and fuel costs. You may save a lot today, but simply buying a vehicle on account of its low price might drain your resources down the road.
You also have to factor fuel economy in. The AAA reports that average fuel cost rose to 11.6 cents per mile in 2019, which 5% higher compared to the previous year. If gas prices continually increase, it would mean higher operation costs and a smaller bottomline. It makes better sense for companies, therefore, to invest in fuel-efficient models.
Company Image
The vehicle tells the story of the company; it is a reflection of the brand. Apart from the paint or vehicle wrap, the model itself says a lot about a company.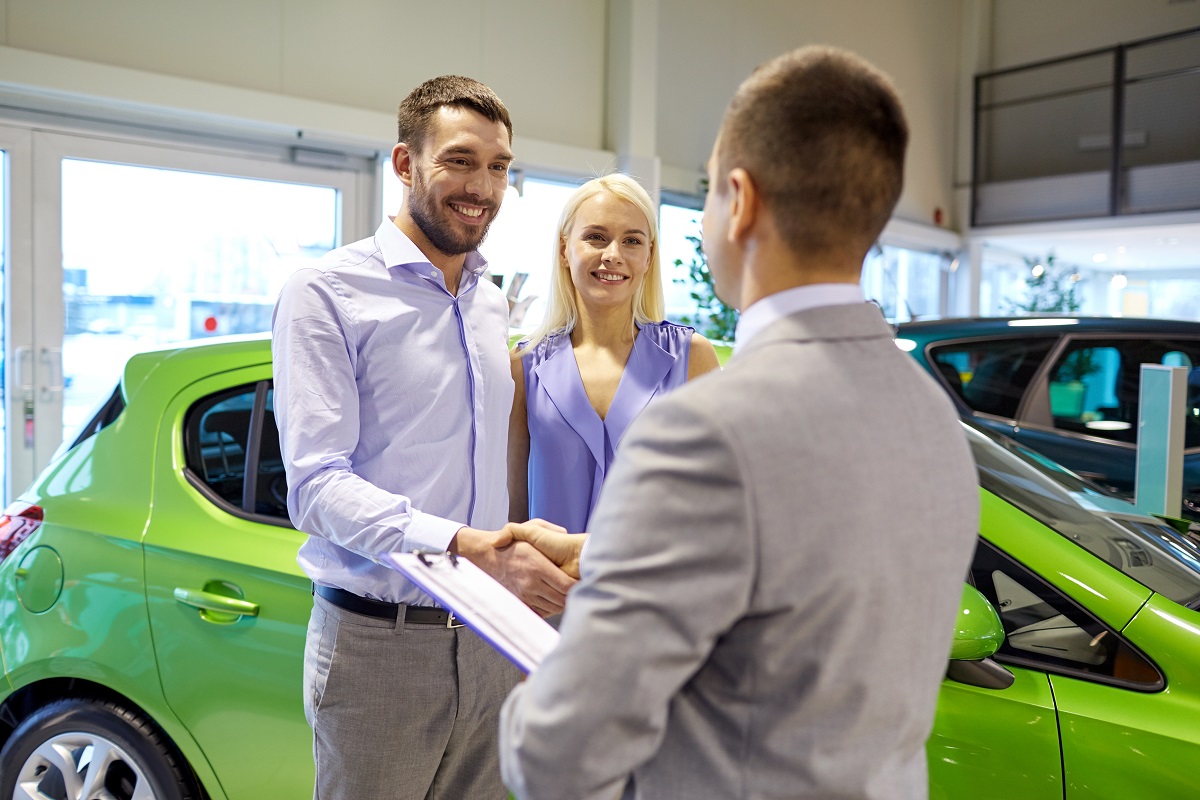 While browsing through models, think of this question: what do you want people to say about your company when they see the car? Do you want them to associate your company with high-end nationwide services or local, family-owned enterprises? Do you want them to associate your brand with sophistication or hardy reliability? Do you want to be perceived as environmentally conscious?
Remember, you should always put your best foot forward, whether that's delivering items to a home or transporting employees to a conference.
Safety
Every car is built with standard safety features, but when you're buying for your business fleet, it pays to check the vehicle. If your initial assessment shows that your company is better off buying a secondhand car, then have the safety features checked thoroughly. The costs of an accident resulting from faulty safety features could offset the savings the company enjoyed when it bought secondhand.
There are also advanced safety features that you can look into, like forward collision warning, adaptive headlights, blind spot detection, and backup cameras. They raise the price of the car, but they also give you the peace of mind that your supplies and employees are in safe hands.
Buying a company car takes a lot of factors into account, but by being thorough, you can rest easy that you have a trusty vehicle that's safe, fuel-efficient, and reflective of your brand.