If you want to diversify your portfolio, now may be a good time to invest in residential real estate. There is no perfect time to take this step—if you wait for the perfect conditions, you will never be able to do it. If you find that the current conditions are good for you, then don't hesitate to explore your options. There will always be a demand for housing because there will always be people looking for places to live.
If you are investing in your first residential property and thinking of renting it out or selling it one day, you also need to be strategic about how it's designed and laid out, especially in light of how the pandemic has upended all of our lives. Here are some design and style trends you need to know in 2022: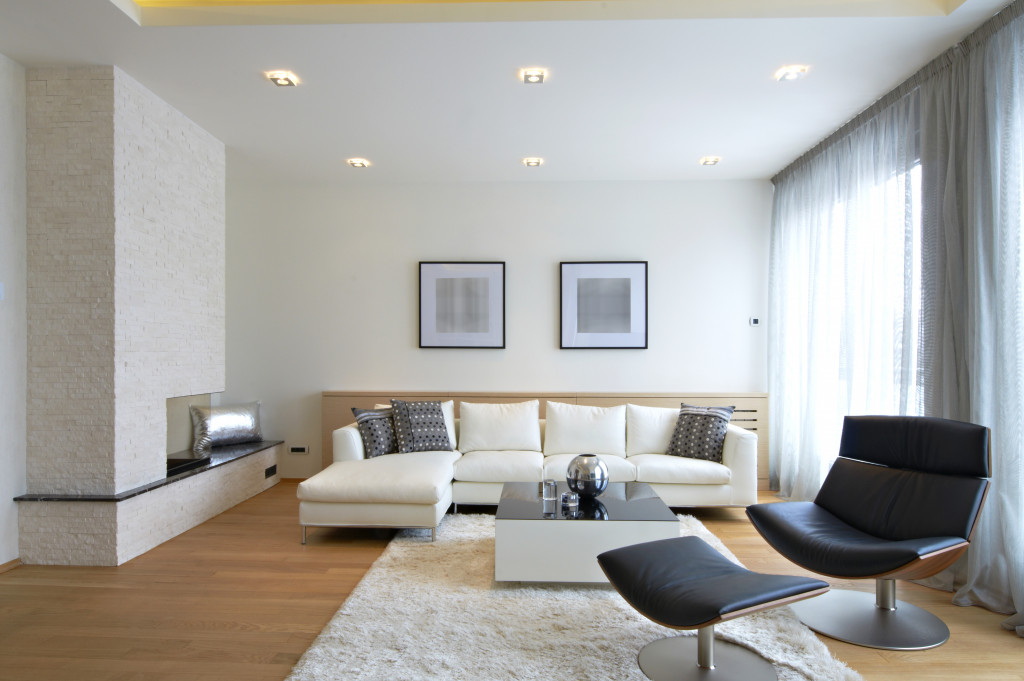 Blending the indoors with the outdoors
Some experts call it biophilic design, and it's taking the architectural and interior design world by storm. The idea is to bring the outdoors indoors, and that means incorporating floor-to-ceiling windows, glass doors, and plenty of greenery inside. This design is perfect for properties that are located with plenty of greenery in its terrain, and it's a trend that's perfect in a post-COVID-19 world where another pandemic could hit at any point and future tenants might be cooped up at home again.
Homework room
The trend has moved from a simple homework station to a homework room. In the same way that the adults in the family need a home office where they could do work and attend Zoom meetings in peace, our kids also deserve a quiet place free from distraction where they could do their homework and academic requirements. This room could also double as an escape for them, so a reading nook could be a good idea, especially for kids that have a passion for reading.
Spa aesthetics for the bathroom
Another home trend that emerged thanks to the stresses brought about by the pandemic is having a spa-like atmosphere and aesthetic for the bathroom. This includes having a relaxing soaking tub, a fully functioning and well-maintained water heater, a serene color palette, and a clutter-free bathroom. Scented candles and a potted plant are also a great way to create a peaceful atmosphere in the bathroom, so don't feel like you need to spend a leg and a half to achieve this trend.
Elegant and long-lasting pieces
One of the biggest home style trends of 2022 is returning to classic and traditional pieces that will last for a long time. Because there is a renewed emphasis on sustainability and conscious consumerism, more and more homeowners and potential tenants are more interested in investing in durable pieces that they don't have to throw away in a few years. This includes investing in furniture pieces that even the next generation can refurbish to make new.
Furnishings with curved and rounded edges
There is something about curves and rounded shapes that make rooms appear more welcoming and comforting. And in a time when the world feels a bit harsh and hostile, our homes need to be a space where tenants and their guests can feel safe and at home. Curves and rounded edges can be introduced in a variety of ways:
The main furniture pieces can be round, especially the tables.
Finishing touches and accents like lamps and other decorative accessories can also be circular instead of rectangular.
Artworks and wallpapers can also have rounded patterns, which can provide a feeling of ease to the eye, especially if the colors are cool and relaxing.
Multifunctional rooms
Another trend that will be a necessity moving forward is multifunctional rooms and spaces, especially for homes that don't have extra rooms. These multifunctional spaces can serve the following purposes:
An exercise room where tenants can get their sweat in
An entertainment room where they can play some video and board games and watch some movies
A reading area where tenants can enjoy their favorite book and a cup of tea without being distracted by kids and pets
A dressing room where tenants can get ready, do their makeup, or check their wardrobe
The key is to lay everything out in an ergonomic and comfortable way so that the flow and traffic feel natural to the tenants.
The pandemic has changed, perhaps forever, how our homes need to be designed and laid out. If you're investing in residential real estate, make sure to keep these new trends in mind to ensure that your property is perfectly functional for its future tenants or owners.