• Assisted living facilities are a worthy investment when you focus on the quality of care
• Furniture for comfort and functionality should be a priority when upgrading your facility
• An effective marketing strategy is essential for attracting potential residents
• Investing in activities that will make your residents happy will make your facility more attractive
• Partnering with local healthcare providers can help increase the quality of care
Operating an assisted living facility is a great way to generate revenue and provide valuable services to older people in need. With the right amenities, location, and size, a single-family house-sized facility can produce as much as $36,000 in gross profit per month and up to $10,000 in cash flow. However, any business venture must face some challenges to maximize profits. This article will explore the various ways of increasing revenue at assisted living facilities while ensuring the best possible care for its residents.
Improve Your Facility's Quality of Care
The quality and level of care you provide to your facility's residents are among the most important factors for increasing revenue. Providing a high standard of care will make your facility more attractive to potential residents and their families. Here are some facility upgrades you need to look into:
Furniture for Comfort and Functionality
Furniture should be ergonomically designed to prevent potential injury from falls and other accidents. Consider investing in power-lift chairs, which make it easier for the elderly to get up and down. This chair is especially useful in facilities where residents have difficulty getting around independently. Additionally, these chairs come with various adjustable settings that provide comfort while maintaining good posture.
You should consider purchasing adjustable beds that allow residents to sleep better at night. These are especially useful for those who experience chronic pain and joint stiffness while providing a more comfortable place to sleep.
Advanced Technology
Technology can help improve resident care as well as streamline operations. Invest in advanced systems like digital medical records, motion sensors, and activity monitors that connect to hospitals or nursing homes. These systems can alert staff when a resident needs assistance and provide real-time data about the individual's health. For instance, they can alert staff if a resident's oxygen saturation levels are low or heart rate is irregular. This way, care staff can act quickly and provide the necessary care.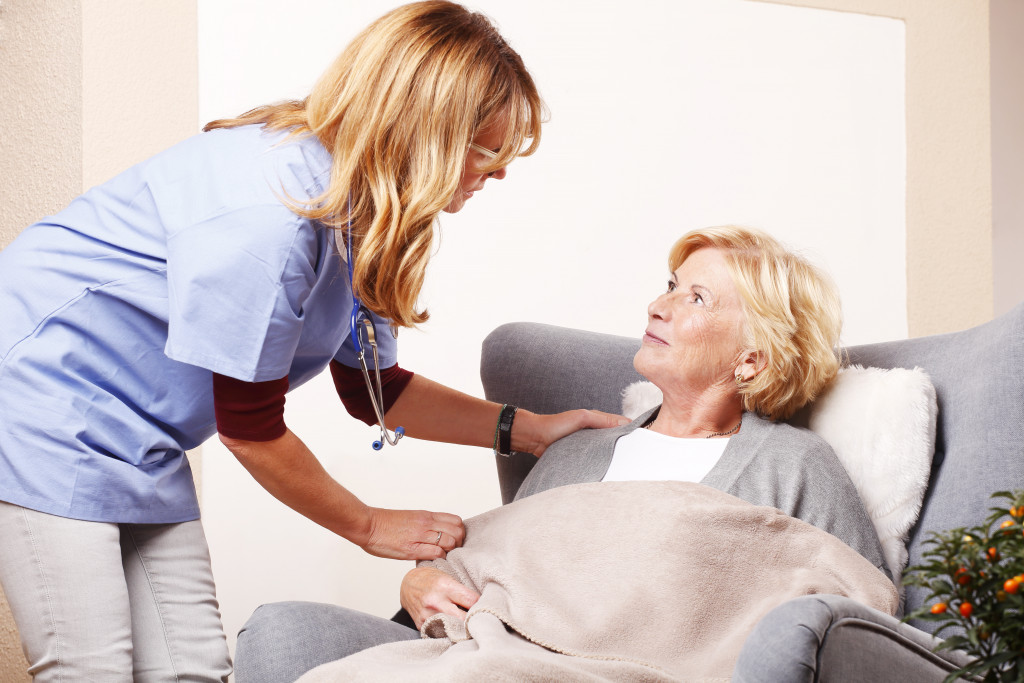 Create an Effective Marketing Strategy
An effective marketing strategy is essential for increasing your facility's visibility and attracting new customers. Utilizing social media platforms such as Twitter, Instagram, Facebook, and LinkedIn can help spread awareness about your facility and what it has to offer prospective residents. SEO techniques such as keyword optimization will help ensure your website appears higher on search engine results on pages when people search for assisted living facilities in your area.
You can also utilize traditional marketing tools such as print ads, posters, flyers, and brochures. These can be distributed at local health facilities or retirement homes to get your facility's message out. These marketing tools are still effective for targeting people who may not use the internet or social media.
Focus On Your Residents' Quality Of Life
Investing time to ensure your residents have an enjoyable experience is essential for staying happy while they live at your facility. Finding activities they enjoy doing or hosting special events like holiday parties can go a long way toward creating a positive environment where people feel comfortable and welcome. Additionally, you can offer the following amenities:
On-site convenience store
Exercise classes
Gourmet meals
Beauty salon
Transportation services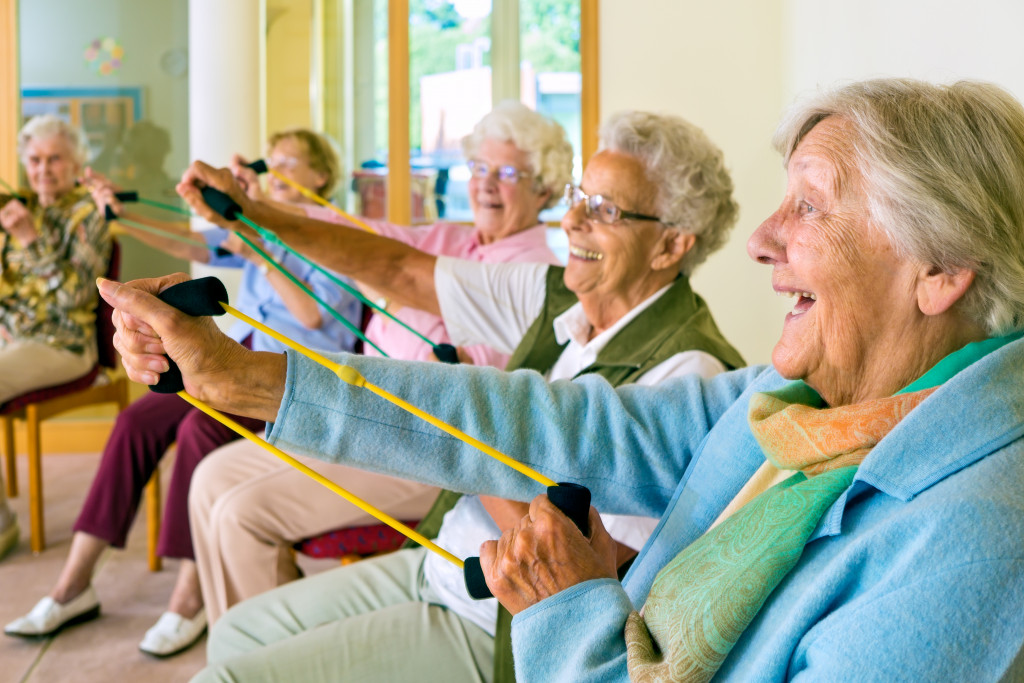 These amenities can be offered at no charge or for an additional fee. These amenities are not only essential, but they also generate additional revenue and help make your facility more attractive to new residents.
You can also look into expanding your facility by adding more units or offering additional services such as:
Physical Therapy: Physical therapy can help seniors maintain strength, mobility, and balance. It also helps them stay active and provides a way to reduce falls or injuries.
Mental Health Services: These services can help improve the quality of life for the elderly, who can experience depression or other mental health issues due to aging. A mental health professional can provide counseling, support, and resources that may not be available in a regular setting.
Speech-Language Therapy: Speech-language therapy can help seniors communicate better, which can help them stay connected and make the most of their time in the facility.
Partner with Healthcare Providers
Partnering with local healthcare providers can increase the quality of care and generate additional revenue. Healthcare providers such as hospitals, home health agencies, and nursing homes may be willing to offer their services on-site for a fee or a percentage of the profits generated. Your facility can provide more comprehensive services without hiring additional staff.
Operating an assisted living facility is a great way to provide valuable services and generate revenue. With these strategies in place, you can increase revenues at your facility without compromising on the level of care provided.