Millions of people in the United States lost their jobs due to the ongoing global pandemic. A report from NBC News revealed that nearly 40 million people are out of work.
Losing your employment is both traumatic and emotional, especially if the loss is unexpected and not your fault. Apart from losing the bond you have with your colleagues, you'll need to worry about where you're going to get your next paycheck or source of income.
If you're facing unemployment due to the coronavirus-induced recession, take note of these eight steps to help you bounce back from this life challenge:
Keep a Cool Head
Although losing your job is devastating, you need to focus and stay calm. This isn't the right time to resort to drastic actions, such as calling a bankruptcy lawyer and filing for bankruptcy. Instead, reign in those negative feelings and look at your financial situation objectively.
File for Unemployment Benefits
If you were laid off, you'll need to apply for unemployment. Check with the unemployment office in your state to determine the amount you'll be getting.
Don't postpone your unemployment application. By filing as soon as possible, you can receive your check that will help you pay your monthly bills.
Cut Back on Your Monthly Expenses
While you're looking for a job or another source of income, you'll have to find ways to reduce your monthly household expenses. Start by minimizing or eliminating discretionary expenses, such as weekly dinners at five-star restaurants, online subscriptions to streaming platforms, memberships to your local gym, and monthly entertainment.
Suspend Your Student Loan Payments
Here's a bit of good news you'll enjoy: interest and principal payments for federally-held student loans are suspended until the last day of 2020. This is automatic, so you won't need to get in touch you're your lender unless you have inquiries. Take advantage of this opportunity by temporarily channeling your student loan payment to pay for your household expenses.
Take note, though, that the presidential memorandum doesn't apply to student loans issued by private lenders. You'll have to reach out to your private loan servicer for alternative repayment options.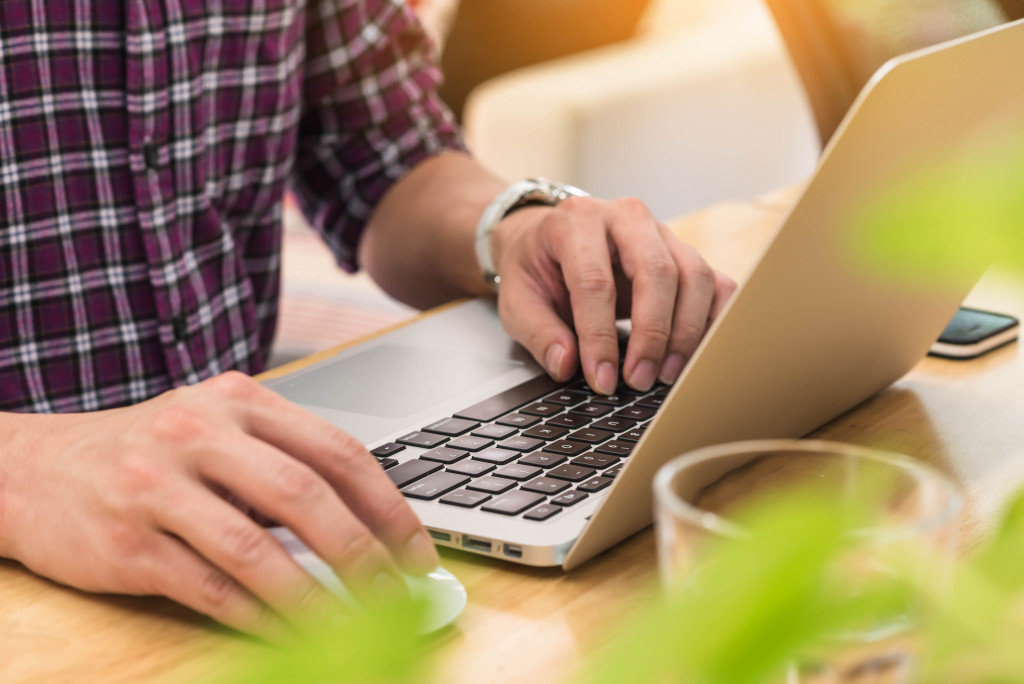 Get Assistance from Your Local Community
Find out if the organizations in your local area are assisting those affected by the pandemic-induced economic downturn. Check with charity organizations, non-profit organizations, food pantries, and government agencies, and let them know of your situation. They may offer assistance or a lifeline that will help you weather the recession.
Contact Your Bank
Banks all over the United States have taken measures to minimize the financial impact of the pandemic. Some financial institutions are letting customers take out their certificates of deposit early without penalty. Others are waiving minimum balance requirements and fees.
As for lending, some banks have chosen to suspend their loan payments and the interest charges that come with it. Also, many credit card issuers have provided a reprieve for customers.
Even if you're not working for a national bank, you could still consider reaching out and asking for assistance. If you need to borrow money, for instance, you could take out a loan that comes with a low interest rate and a highly flexible payment scheme.
Invest in Your Personal and Career Development
If you believe that your skillset is outdated, take this opportunity to learn something new. You don't have to go back to school or pay for workshops and seminars. The internet has tons of free online courses that will help you polish your skills or pick up new ones.
Update Your Resume and LinkedIn Profile
Before you begin your job hunt, revamp the details on your resume. Proofread all the important details and include relevant skills that will help you land the job you want.
Remember to update your LinkedIn profile, as well. Here are a few tips to optimize the look of your account:
Keep the "headline" section of your profile short and straight to the point.
Use the "about" section of your profile to describe your skills and let future employers know the value that you can add to their organization.
Upload a corporate headshot. You want an image that looks professional and respectable.
Don't simply outline your work experience or job description. Go the extra mile by describing your company achievements and career successes. Then, back these up with statistics.
Get recommendations and endorsements from your previous bosses and former colleagues.
Take note of these eight suggestions to help you weather job loss caused by the coronavirus crisis. Remember that unemployment isn't the end of the road for you. Take this opportunity to address your expenses and embark on a job search with renewed optimism.