For companies manufacturing in the USA, there are a number of benefits. The first and most important is that it helps keep jobs within our own borders and on our own soil.
This also supports the economy as more money is spent here at home rather than overseas or on imports. This then trickles down to other sectors like agriculture and tourism as well as small businesses which rely heavily on local spending for their survival.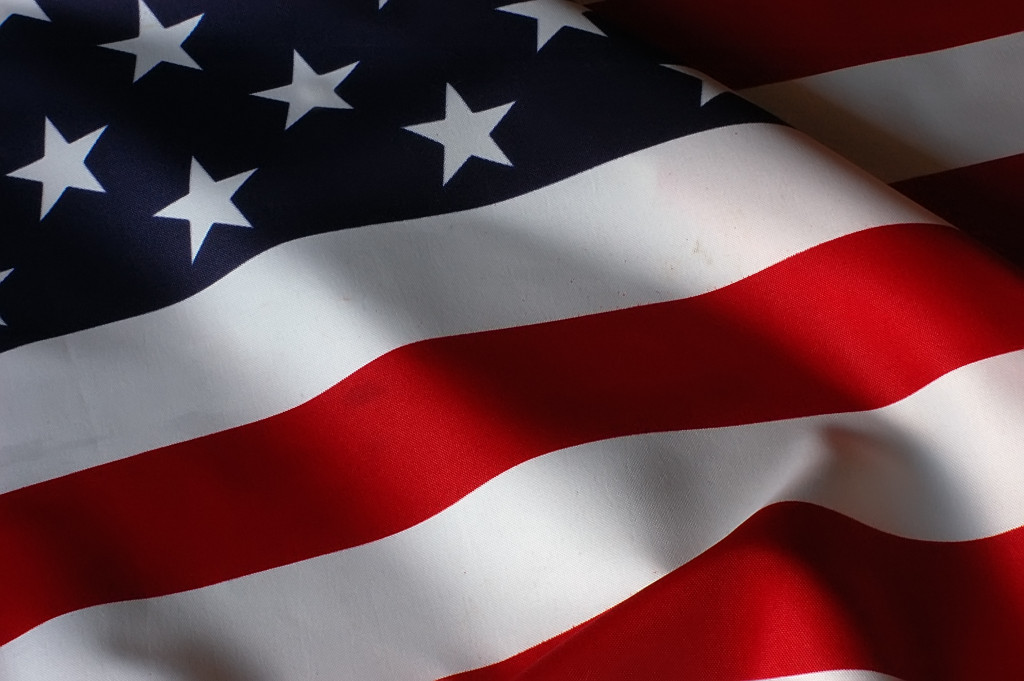 While it's more popular for companies to outsource manufacturing to foreign countries, the U.S. is capable of manufacturing different goods. Local manufacturers also have the equipment that will enable the fast and high-quality manufacturing of goods. Anything, including large part injection molders, is available for companies that want to create products that are made in the U.S.A.
With all these reasons combined, it's easy to see why supporting those who make their products domestically matters!
Ford
Nearly all Ford vehicles sold in North America are made in the U.S. Ford is an all-American brand which was founded in Michigan. However, throughout the decades, it became globally-known and sold in other countries. Yet, despite the lure of cheaper manufacturing abroad, the company is committed to upholding its commitment to U.S.-based manufacturing.
Those who purchase Ford vehicles may not be aware, but they are mainly made in four plants: Chicago, Illinois; Dearborn, Michigan; Kansas City, Missouri; and Louisville, Kentucky.
It also has other manufacturing plants in other parts of the U.S., Canada, and Mexico.
Jockey
Jockey is one of those brands you've probably worn and never noticed where they manufacture their products. Even though it's a big name brand, most people don't realize that Jockey manufactures virtually all its items in the U.S.A.
This is actually good news for shoppers because it means the entire line of clothing is made here at home so there are no overseas or outsourced pieces which could be potentially low quality. That's not to say that all products manufactured overseas are bad but if you want to ensure you're getting domestically-manufactured items, Jockey's brand story just may save you time and money since there's no need to check labels anymore.
Harley Davidson
Harley Davidson is a brand that you can recognize by its logo alone. Even if they don't know the name, most people have seen the emblem whether on a motorcycle or even in pop culture. Harley Davidson has appeared in movies and television shows.
The motorcycles are assembled in several plants throughout the U.S. but the engines are made in Wisconsin.
Kodak
This well-known company might be remembered most for its cameras but before that, Kodak actually started out as a chemical company making dry plates for photo studios. The company's roots stretch back to the 1880s.
Although they discontinued making cameras in 2012, the company still manufactures its chemicals and film products in the U.S. Kodak has a plant in its hometown of Rochester, New York where they make chemical-based films for industrial use.
KitchenAid
When you think of KitchenAid, most people immediately imagine their stand mixer. But did you know that the company not only manufactures its mixers in the U.S., it is actually headquartered here as well?
The KitchenAid brand was founded in 1919 by Herbert Johnson in Ohio. Since then, they've updated their manufacturing plant to include both R&D lab and manufacturing facilities in Greenville, Ohio.
Crayola
For most people, childhood is marked with memories of having fun using Crayola crayons or markers. The brand has manufactured its products in the U.S. since 1903 so it was one of the original companies to be based here.
The company has manufacturing plants throughout the U.S., including in Easton, Pennsylvania where they make their waxy color sticks as well as other items like Play-Doh and chalk.
Crate & Barrel
Although this brand has branched out to offer a wider variety of home goods, Crate & Barrel was originally founded as an upscale retailer specializing in housewares and furniture. They have since opened several stores throughout the U.S., Canada, and Europe, but they manufacture their items domestically.
Crate & Barrel manufactures most of its items in the U.S. at plants like one of their first, which is still open today: a large warehouse in Illinois.
It's always good to know where your products are made, especially when they're big name brands. It's reassuring to know that even in a globalized economy, some companies still believe in manufacturing their products within the U.S.A. We hope you found this article informative and helpful the next time you go shopping!