Patients have been given a new opportunity to be heard, and that new opportunity is appearing in the form of online review websites.
In fact, more than half of Americans now turn to review sites before making a purchase or deciding which business to choose. That percentage has more than doubled since 2008. And it's not just restaurant reviews you'll find on Yelp!
Nearly every type of consumer-facing business has a presence online where consumers can rate their experiences with them and post comments about their dealings with them.
And because 9 out of 10 consumers read online reviews for local businesses, healthcare providers are no exception from this trend.
So what exactly are patients saying about their doctors? These insights tell you why they're not seeing their providers anymore.
1. They're Upset about Rude Office Staff/Receptionists
The majority of online complaints from patients dealt with problems regarding rude or unhelpful office staff members. In fact, many patients said that they only chose to leave a negative review after dealing with rude comments from receptionists on multiple occasions.
A typical example would begin when a patient calls to ask a question or schedule an appointment, and the receptionist rudely interrupts the call to ask if they have insurance. If the answer is no, they get told to look for a clinic that takes self-pay patients (which can be difficult in some areas).
Patients say this is extremely frustrating, considering these clinics are advertised as places where people without insurance can go for affordable healthcare.
2. They Don't Like Waiting Beyond Their Scheduled Appointment Times
Patients often complained about how long it took before actually seeing a doctor. After arriving 15-30 minutes ahead of their appointments, sometimes they would end up waiting another 45 minutes before being taken back into an exam room. It was then that patients would have to wait an additional 15-30 minutes for the doctor to show up.
Too much waiting happens during the actual consultation and in booking an appointment with a healthcare provider. In 2019, the average waiting time for the third next available appointment for new patients was already 6 days.
3. They're Sick of Doctors Spending Too Little (or Too Much) Time with Them
Some patients complained that they didn't feel like their provider spent enough time with them during appointments, while others felt it took way too long before seeing the doctor.
On average, patients reported waiting around 30 minutes before speaking with the nurse or physician assistant (not including pre-appointment paperwork). Some said this seemed reasonable, while others said they could deal with waiting 15 minutes but not over 30.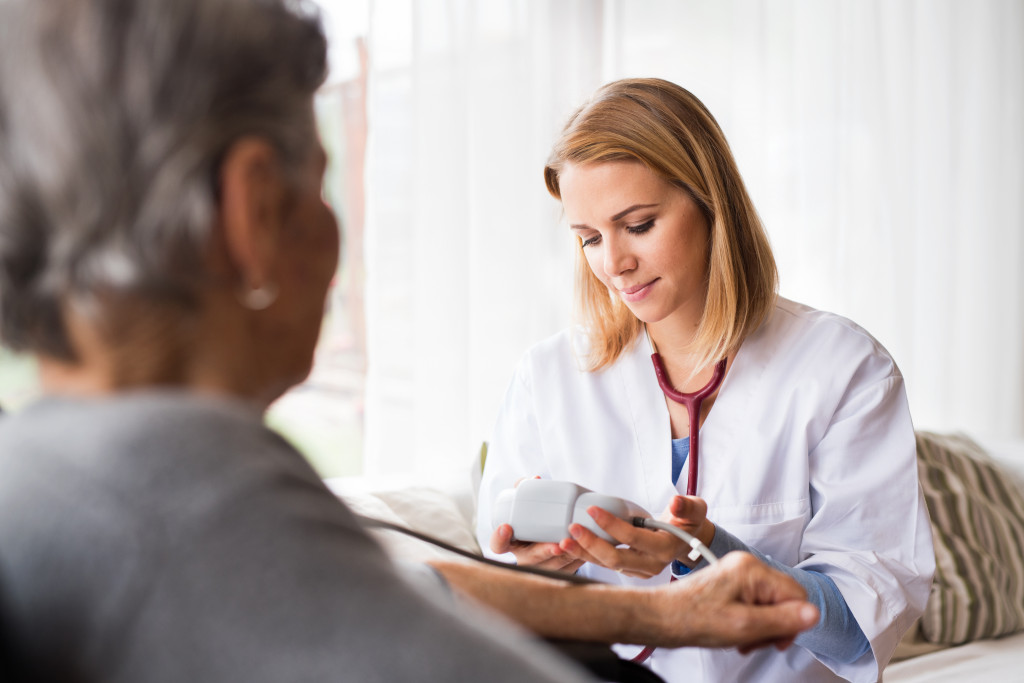 4. They Want Doctors Who Are More Attentive to Their Needs or Concerns
Patients really want doctors who are skilled enough to answer all their questions and deal with any problems they have during an appointment. But many of them complained about how the doctor only seemed to be focused on prescribing medication for them rather than taking an alternative treatment approach or making lifestyle changes (like better diet or exercise).
Other times, patients felt that the doctor they saw wasn't experienced enough to provide an accurate diagnosis or proper treatment plan, leaving them feeling even more concerned after their visit.
Many of these issues could be resolved simply by finding a provider who was more suited to meet individual patient needs rather than finding a "quick fix."
5. Patients Want More Time Spent with Their Providers
Many of the complaints were related to poor bedside manner (rude remarks, lack of compassion/sympathy, etc.). Others said that the provider took personal phone calls while they were there, which made patients feel like they weren't truly getting undivided attention during appointments.
These issues could easily be resolved by allowing each patient adequate time to answer all their questions and discuss any concerns they may have. Busy healthcare providers can also consider outsourcing medical customer services and other routine tasks. This way, doctors can focus on what they do best.
6. Patients Want Providers Willing to Spend More Time on Preventative Care and Education about Their Conditions
A lot of times, doctors would only recommend treatment options and prescribe medication to patients. Instead of emphasizing educating their patients and providing preventative care, they would move on to the next patient after prescribing treatment, leaving patients feeling more overwhelmed than ever before.
The medical industry is filled with countless doctors, nurses, and other healthcare professionals passionate about providing excellent care for their patients. Others, however, aren't as passionate as they should be, which could have a million reasons, including staff shortage.
In the end, patients decide who they want to deal with when it comes to their health. But healthcare providers can also do many things to improve their level of care, such as outsourcing routine work.