If you're looking to give your business a much-needed boost, you may be thinking about remodeling your office space. Office remodeling can do wonders for productivity and creativity, but it's not a project to take lightly. Here are thirteen tips to help make sure your office remodel is a success.
1. Hiring a company to do the work for you
One of the most important things to keep in mind before you take on an office remodel is that it's a complicated and potentially expensive project. It requires working with contractors, suppliers, and architects. If you don't want to do the work yourself, or if you don't have staff familiar with this kind of task at your disposal, hire a professional office remodeling company to help you. They can offer different services from 3D BIM to constructing the actual space that you want.
2. Think about the long-term
Remodeling is expensive and time-consuming (especially if you choose to do it yourself), so make sure the changes will work for your company's long-term goals. A good place to start might be hiring a professional architect who can help you develop your overall vision and figure out what specific changes would be best suited to your company. Changes for the long-term condition of your business should include more than just an aesthetic overhaul.
3. Use an office design consultant
You can also hire someone that you might call an office-design consultant who will focus on the details of the space and help you make it work for everyone in terms of layout, functionality, and color. Once this person has your input (for example, what kind of work your employees do, how they like to function in an office environment, etc.), the consultant will be able to put together a firm plan for you.
4. Be sure that company employees are on board
When it comes down to it, this isn't just about your personal taste or preferences—it's about the preferences of the people who work for your company. With that in mind, you shouldn't simply show them a design and ask if they like it. Instead, you should encourage everyone to help with the process so that they feel invested in the plan. Simple suggestions for your employees can go a long way in making sure the result is well-received and functional for everyone.
5. Don't forget the details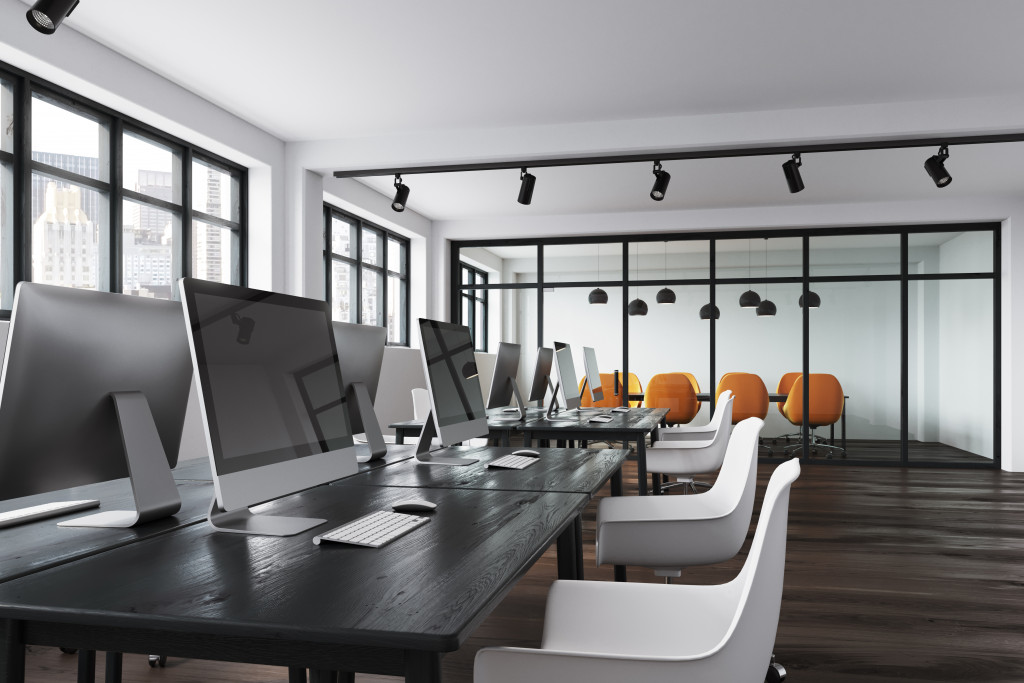 Remodeling your office space involves more than just choosing some new paint colors and new furniture pieces. It's important to take into account every detail that will affect the employees on a daily basis. That means setting up ergonomically sound workstations, determining lighting needs, and coordinating with the overall design to create a cohesive feel. It can be easy to forget some of these details, so it's best practice to set up a system that makes sure everything is considered.
6. Make room for technology
Technology nowadays is advancing faster than ever before—and just as your business needs to stay on top of the latest trends and advancements, so does your office space. It's important to make room for technological advancements, as well as ensure that everything is easy to use and simple for employees both young and old.
7. Pay attention to the building code
Another important thing to keep in mind when you're planning an office remodel is that many cities actually have requirements in place for the construction of commercial buildings. If you aren't sure what these are or whether or not your remodeling project will require permits, find out ahead of time so that you don't end up running into any issues.
8. The quality of materials matter
If you're planning to do the office space remodeling yourself, you probably won't have to worry about the quality of the materials that go into it. When you hire a professional company, however, they should provide you with options for different brands and suppliers. It's important that the materials fit your overall vision while also representing good value.
9. Think about the decor
One of the great things about remodeling your office space is that you can add in some new decor—it shows employees and visitors that the company is willing to make changes and grow. But don't forget about functionality when it comes to items like plants or wall art; they should be chosen with care to make sure they'll actually contribute to productivity within the space.
Now that you've read about some of the most important things to consider when remodeling your office space, it's time to get started on your own project. Keep in mind that every business is different and will require its own specific changes, so don't be afraid to consult with experts or spend some time brainstorming what you want. With a little effort, you can create an office environment that is both productive and visually appealing for employees and customers alike.