When it comes to home renovations, the main question is how much it will cost to make your home look as good as new. Even if you plan and take all necessary steps to squeeze your expectations into a budget, it's not difficult for you to wind up spending more than you intended.
Home renovations can be a thrilling as well as challenging experience. You need to have the right tips in your pocket to save money without making any compromises. A small change can make a huge difference. So if you think strategically about every aspect of your remodeling project, it can save you a pretty penny.
With that in mind, here are a few quick tips to cut the cost of your home renovation:
1. Come Up with a Renovation Plan
The first step to success is planning. To successfully renovate your home, you have to come up with a well-laid-out renovation plan. There are so many things to consider during your home renovation. That's why you should plan everything, from renovation expenses to the remodeling framework.
You need to have a good road map of how you can allocate your budget, what changes you can make in every room, which parts of your house need renovation, and so on. Before you start renovating your home, thinking about these will help you keep track of everything and reduce your stress level.
2. Stick to Your Budget
Budget is one of the most critical aspects of every remodeling project. Keeping your income and savings in mind, you need to set a budget and stick to it. Setting a budget and cutting costs doesn't mean you should purchase cheap material for your renovation project.
You just have to keep in mind how much you can afford. One excellent idea is to make a spreadsheet and fill it with all the required materials needed for the renovation like faucets, lights, paints, cabinet hardware, tiles, countertops, etc.
Get a quotation for everything, including the labor costs. In this way, you will be able to analyze which section is consuming more money. You can either revise your spreadsheet by getting different quotations or remove certain items.
You should also set aside some money for unforeseen circumstances when planning your project budget, apart from the estimated cost.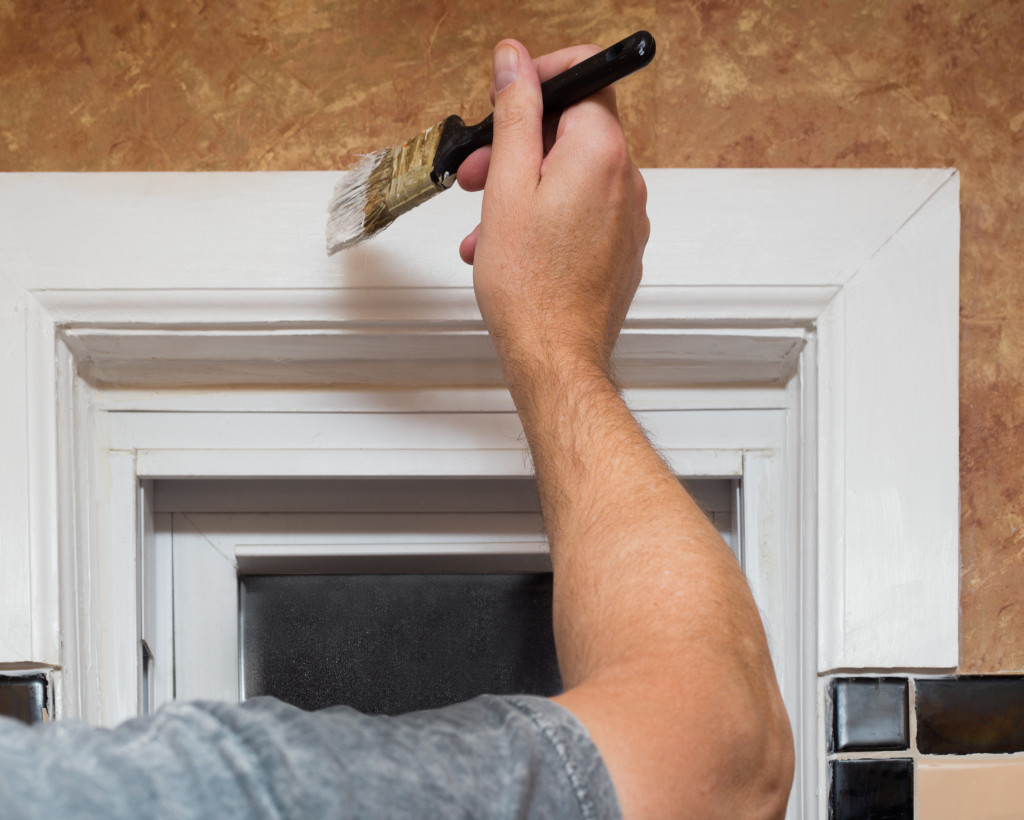 3. Replace or Refurbish?
Refurbishing is yet another great idea to save money while renovating your home. Instead of replacing specific units, you can redecorate them.
For instance, rather than replacing your kitchen cabinets with a whole new material, you can transform them by applying a fresh coat of paint. Doing so is a lot easier and less expensive than purchasing new material for them.
According to Homeserve, the average total cost of painting cabinets is $2,100. However, if you want to install new wood cabinets, it will cost you between $6,000 and $12,000 on average, as stated by CabinetNow. So before completely replacing everything, first check if you can refurbish it or not.
4. Don't Just Throw Away the Trash
Do you know you can donate your unused items and fixtures or resell them? So before you start renovating your home, contact your local charities and donate.
They will come and take all the items you don't use anymore. This will not only get you a charity tax credit but also save landfill space. Furthermore, you also don't have to pay to remove those items since charities like Habitat for Humanity take your old possessions off your hands for free. Another idea is to resell furniture, old appliances, etc., to get some money. You can even use social media platforms to help you sell your items quickly.
However, for the other things that no one can reuse anymore, you'll have to throw them away. Whether you're throwing away an old, unused sofa or your old microwave, you'll need to contact roll-off dumpster rental companies. They provide a temporary dumpster where you can throw away your old items, and some companies will even help you take away the items to a recycling center.
5. Reuse and Recycle
Recycling and reusing are some of the most cost-effective techniques to save money while renovating. You can still use certain kitchen items and appliances to redecorate your home.
You can also get fitting and fixtures from salvage yards and construction material auctions if you want to buy a few things at a lower cost. In this digital era, you can also visit various websites to get used goods at a reasonable price.
Sometimes, you get a terrific deal from these options as people might be relocating and need to sell perfectly good appliances quickly. Recycling not only helps your wallet but is also an excellent eco-friendly practice.
Now you know all the things you should do before you start renovating your home. All you need first and foremost is to have a plan and stick to your budget. Next, you'll need to get rid of old items by donating, selling, or throwing them away to be recycled. Also, renovating your house doesn't mean you have to use cheap materials. You can refurbish old fixtures or source a few materials online from people looking to sell quickly or from construction auctions. These cost-effective tips can help you save money during your renovation project.