For many people, the allure of getting away from it all is irresistible. There's something about leaving behind the trappings of modern society – the noise, the crowds, and the stress — that just feels refreshing. And what could be more liberating than spending a few days or weeks roughing it in the great outdoors?
An off-the-grid adventure is an adventure that takes place away from the conveniences of modern life, such as running water, electricity, and cellular service. For some people, this means braving extreme conditions in remote corners of the world. But for others, a more leisurely approach to off-the-grid living can be just as rewarding. Whether you're camping out under the stars or simply disconnecting from electronics for a weekend, there's no shortage of ways to enjoy an unplugged vacation. Here are a few ideas to get you started.
Go Camping in a Beautiful Location
There's nothing like spending a few nights under the stars to feel connected to nature. Camping is a great way to experience all that the great outdoors has to offer, and there are countless amazing places to do it. From coastal campsites with stunning ocean views to remote forests teeming with wildlife, there's a perfect spot for everyone.
Visit a National Park
If you're looking for an adventure, consider visiting one of America's incredible national parks. With everything from towering mountains and pristine lakes to slot canyons and ancient forests, these parks offer something for everyone. And with more than 400 to choose from, you're sure to find one that's perfect for your next off-the-grid vacation.
White Water Kayaking or Canoeing
Rafting or white water kayaking down turbulent rivers can be an exhilarating experience. And with so many rivers to choose from, you're sure to find one that's perfect for your next trip. Canoeing down rivers or through canyons is a great way to experience the beauty of nature up close.
Rock Climbing
Rock climbing in isolated areas is a great way to push yourself physically and mentally. With no one but your climbing partners for company, you'll quickly learn who your true friends are.
Go Caving
Exploring caves can be a great way to get away from it all and see some amazing natural formations. But before you head underground, make sure you're prepared with the proper equipment and know-how.
Go Backpacking in the Wilderness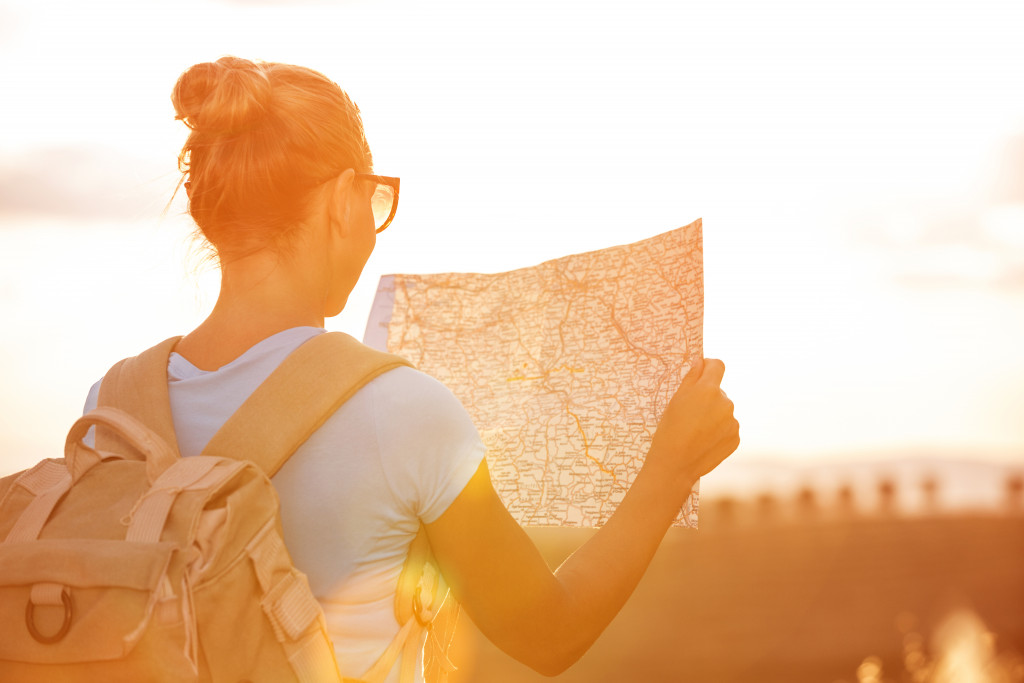 For a truly immersive experience, head out into the wilderness for a few days of hiking and backpacking. This is a great way to see some of the most beautiful and remote parts of the country, and it's also an excellent way to challenge yourself. Just be sure to come prepared with all the necessary gear and supplies.
Hiking and backpacking are popular ways to explore off-the-grid destinations on foot. Whether you're hiking through a majestic forest or scaling a challenging mountain peak, there's nothing quite like the feeling of accomplishment you get from reaching the top.
Stay at a Remote Cabin or Lodge
If you're looking for a more rustic off-the-grid experience, consider staying in a remote cabin or lodge. These places offer everything from cozy cabins to luxurious lodges, and many of them are located in beautiful and secluded settings.
Visit an Island
Island hopping is a great way to experience different cultures and landscapes without having to travel too far. From the remote islands of the Pacific Northwest to the sunny beaches of the Caribbean, there are plenty of amazing islands to explore.
Volunteer at an Environmental Camp
If you're looking for a way to give back while on vacation, consider volunteering at an environmental camp. These camps offer opportunities to help protect the environment and learn about the importance of conservation.
How to Prepare for an Off-the-Grid Adventure
To prepare for an off-the-grid adventure, you'll need to do some extra research to make sure you're aware of the area you'll be visiting and the potential hazards it poses. You should also create a detailed itinerary and pack emergency supplies in case you run into trouble while on your trip.
Packing for an Off-the-Grid Adventure Trip
When packing for an off-the-grid adventure, you'll need to bring all the supplies you'll need to sustain yourself for the duration of your trip. This includes food, water, shelter, first aid supplies, and clothing. Bring a backpack-hung solar charger that you can rely on for emergencies, such as when you need to communicate with civilization.
How to Stay Safe During an Off-the-Grid Adventure Trip
To stay safe during an off-the-grid adventure trip, you should always let someone know where you're going and when you expect to return. You should also stick to your itinerary as much as possible and be prepared for emergencies.
Pack Up and Go
So there you have it — a few ideas to help get you started on your next off-the-grid adventure. Whether you're looking for an extreme outdoor adventure or a more leisurely escape from modern life, there's something out there for everyone. Just remember to pack accordingly and be prepared for anything.
Then what are you waiting for? It's time to start planning your next off-the-grid vacation!