Many people who want to start an automotive repair business are intimidated by the idea. For one thing, you need a lot of things to prepare, and since not all states require the same type of requirements, it can be challenging to know where to even begin.
You also have to figure out other aspects of the business, such as where to get funding, what type of legal structure to set up, and further important details. But fret not; this guide will help you every step of the way.
Below are the different elements you need to consider when starting your automotive repair business:
Location
One of the most important decisions you'll make when starting your business is deciding on a location. It will determine how much traffic you get, what type of customers you serve, and more.
You'll also want to consider whether you need to acquire a property or if you can lease a space. If you're going to rent, make sure you read the lease agreement carefully to understand the terms and conditions.
It's also important to note that some states have special requirements for automotive repair businesses, such as having a certain number of parking spaces or being in a specific zone.
So, before deciding on a location, make sure you do your research and check with your state's licensing agency.
Licensing and Certification
If you want to operate an automotive repair business legally, you need to be licensed and certified. The type of license you need depends on the services you offer.
For example, if you're going to do general repairs, you'll need a mechanical license. If you want to do bodywork, you'll need a collision repair license. And if you're going to do car detailing, you'll need detailing support.
Each state has different licensing requirements, so be sure to check with your state's licensing agency to find out what you need. In addition to a license, you may also need to be certified in automotive repair. It usually isn't required, but it can help you win customers' trust.
Equipment and Tools
Another critical aspect of starting your automotive repair business is ensuring you have the right equipment and tools. It includes everything from lifts and jacks to wrenches and screwdrivers.
You don't need to have every single tool, but it's essential to have a good selection so you can handle a variety of repair jobs. You can buy new or used equipment, but make sure it's in good condition and up to code.
If you don't want to buy all the equipment and tools outright, you can lease or rent them. Just be sure to factor in the cost when creating your business budget.
Financing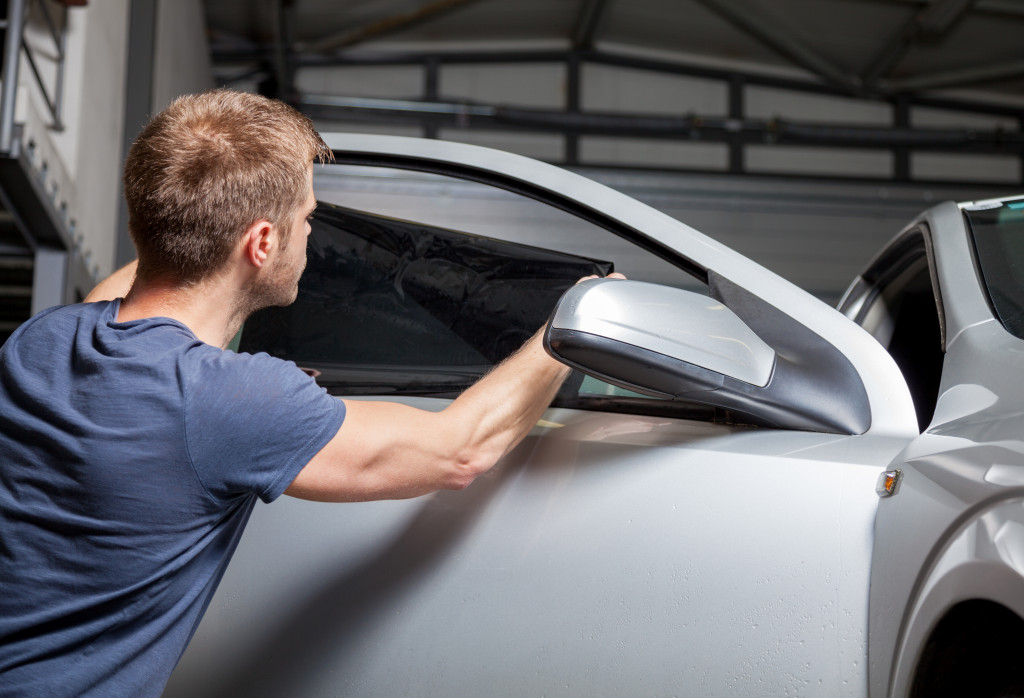 Finance is another important aspect of starting your automotive repair business. You need to have enough money to cover the cost of things like rent, equipment, and inventory.
There are a few ways to finance your business. You can use your savings, take out a loan, or get investors. Whichever route you decide to take, be sure to create a business budget and stick to it.
Tax Obligations
An auto body shop tax plan plays a crucial role in the successful function of your business. As an owner, it is essential to be well-informed of the many tax regulations and laws to make sound financial decisions.
There are a variety of taxes that auto body shop owners must pay, including income tax, self-employment tax, and sales tax. In addition, many deductions and credits can help you reduce your tax bill.
If you want to take advantage of all the tax breaks available to you, be sure to work with an accountant or tax specialist. This way, you can be sure you're paying all the taxes you owe and taking advantage of every deduction and credit you're entitled to.
Insurance
Another important consideration is insurance. Automotive repair businesses must have certain types of insurance, such as liability insurance and workers' compensation insurance.
Liability insurance protects you from lawsuits if a customer is injured or their car is damaged while in your care. Workers' compensation insurance covers medical expenses and lost wages for employees injured on the job.
You can get insurance through an insurance company or the National Federation of Independent Business (NFIB). Either way, be sure to get a quote and compare rates before you decide on a policy.
Now that you know the basics of setting up an automotive repair business, it's time to get started. Use these tips to help you get off on the right track and make your business a success.