Modern technology is continuously revolutionizing people's lives. You can see it in the way people depend more on the internet and their mobile devices for their day-to-day routines. And you can see it in the ever-growing reliance of countless entrepreneurs on technology to quickly improve their businesses in the digital age.
Most brick-and-mortar or brick-and-click businesses still use traditional cash registers for their daily operations, but what they don't know is that this could be the very thing that's hindering their growth potential. This is because traditional cash registers can't make use of technology to make the process faster or more convenient.
It's good that point of sale (POS) technology has become a must-have for hundreds of retail stores today. By using a POS system with a minicomputer powered by an AMD processor, you can get rid of your bulky cash registers that take a much longer time to operate. So, not only can you make your job easier, but you can also improve your customers' experience at the same time.
As a business owner, you must always do your best to make sure that your customers can receive the kind of service they deserve. And you can do just that with a POS system. If you're still not convinced about the benefits of using a POS system in your store, consider these three reasons stated below:
Integrate Inventory Management
One of the biggest benefits of using a POS system for your store instead of the regular cash register is that you can integrate your inventory management into the software. This means that all the items you swipe through the checkout will be lessened in the overall inventory, which can save you so much time.
Your inventory management software can keep track of the quantity-on-hand for every product you're selling, and it can notify you once the stocks are low so that you can reorder. This way, you can avoid the possibility of not having any stocks on hand simply because you failed to notice them during manual inventory.
A built-in inventory management software in your POS system can also use actual data to keep up with the trends in consumer behavior. Having a POS system with integrated inventory management software will not only save you from time-consuming manual processes, but it can also save you money because you won't have to keep restocking products more than what you need.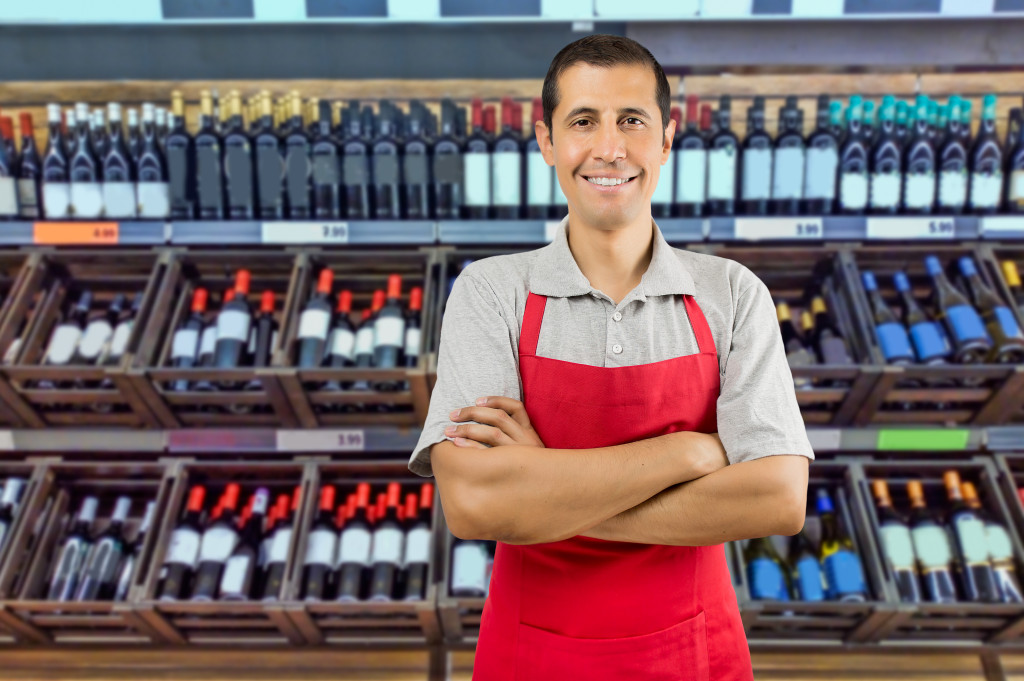 Streamline the Checkout Process
A traditional cash register can't do half of what a POS system can, so that alone should be enough reason for you to switch to the digital solution. But if you're not convinced at how much better POS systems can be for your business, you can take a look at how they can streamline your checkout process because of increased efficiency.
With the right tools and technologies, your employees will be able to speed up their checkout times because they'll spend less time manually inputting the codes or even computing the change. Aside from that, POS systems can accommodate modern payment methods that are commonly used today.
This can include credit and debit cards with EMV chips, contactless payments, or mobile wallets. More people are going cashless because it's easier to pay with their cards or phones than to rely on paper bills and coins. So, by expanding your payment capabilities, you'll be able to cater to more satisfied customers.
Increase Store Profitability
Since POS systems are capable of tracking buyer behavior and analyzing consumer trends, you'll have enough data to create targeted marketing campaigns. And because you'll have the tools you need to reach a larger consumer demographic, you can quickly increase your store's profitability.
Another benefit of POS solutions is that they can create loyalty programs for the customers, which will greatly improve the business's bottom line. The loyalty program can use points and vouchers to encourage buyers to keep shopping in your store, which can eventually turn them into repeat or loyal customers.
By streamlining the checkout process and making sure to accommodate different kinds of buyers with their payment methods, you'll be able to improve the whole customer experience. That alone is reason enough to consider using a POS system for your store because it's easily a win-win situation.
Of course, this innovative system will only be beneficial to your business's bottom line if you can implement it properly, so that means additional training for all your employees. However, instead of seeing that as a waste of your resources, you can think of it as an investment in your future growth.