Ideally, you do not let your team on their own devices. While we're not recommending that you micromanage each member of your staff, you at least need a reliable tool to help you keep everyone on the same page. You can't afford a team that's all over the place, even if you've all agreed to work remotely. And yes, those puns are intended.
That's most critical if your business works with an array of product and service providers. For example, if you outsource your promotional and pr needs to a digital marketing company or your logistic requirements to a courier service. Your team members in charge of those should efficiently juggle communicating with staff from within your company and those from your partners. Accurate exchange of information and productivity are your utmost priority.
Those are made achievable with the help of productivity tools. Here are some of the best currently available.
Asana
This is one of the best collaboration apps out there. It has a proven track record, having existed since 2008. It's the productivity app of choice by renowned brands like Pinterest, TED, and Intel.
With Asana, you can track the progress of your staff's deliverables. That's supported by functions such as to-do lists, deadline setting, and request sending, among others. Members of your staff can comment on project-related posts made on Asana. For example, if a staff member finds something unclear, they can easily reply with a question that notifies the person in charge. That saves everyone time.
TeamViewer
This free desktop app is at your disposal. And it can lend your team a horde of benefits. Perhaps the best is how it allows you to remotely access company-issued electronics like laptops. That comes in handy when you need to find files stored in your staff's or colleagues' computers. Of course, you cannot use this function to snoop on your team's personal business, but we're sure you already know that.
More importantly, collaboration is made easy with TeamViewer. You can set up virtual meetings with up to 300 people simultaneously. These meetings are audio, video, and chat-ready.
Pocket
Those working in the creative field should use Pocket. This is not your usual productivity tool that zeroes in on task assignments and deadlines. Pocket helps you collate all the interesting things you find online. And you can share your trove of must-see or must-read content with other Pocket users.
If you work in the advertising industry, for example, you're probably aware of how much your team needs all the inspiration and idea generator it can get. Through Pocket's specialized functions, that's possible. Your staff can easily exchange between each other great finds from the web.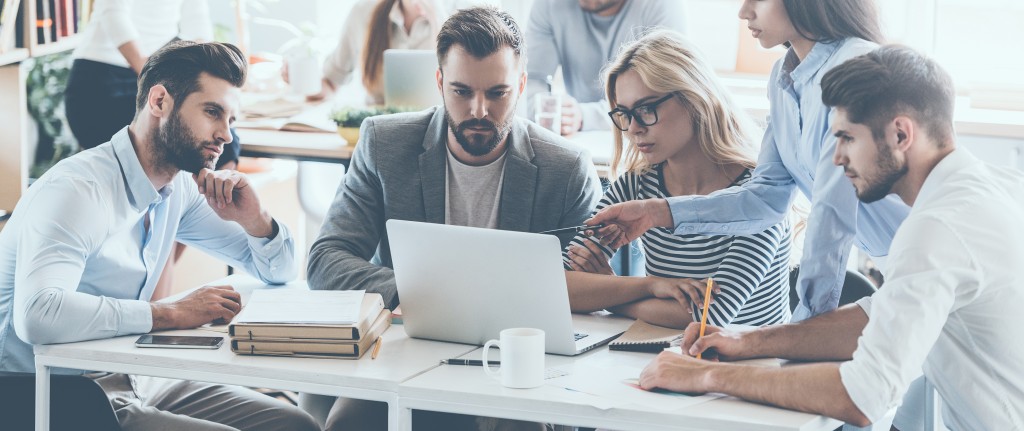 Buffer
This is what your social media marketing team, or person if you haven't made it big enough to pay a team, needs. What Buffer does is consolidate all the data from the different social media platforms you use. It also helps with post scheduling.
With Buffer, you can set specific post schedules for Facebook, Twitter, LinkedIn, and Instagram. But you no longer have to go to those sites separately. You can have Buffer manage your scheduled posts. The program comes with comprehensive analytics, too, so you know just how your efforts are faring.
ProofHub
Now let's go back to tools with multiple functions. Another noteworthy name is ProofHub. It offers various practical features, including chat, discussion board, Kanban board, custom reports, timesheets, notes, and even a Gantt chart. If your staff consists of mostly remote or freelance workers, this tool will greatly help you.
With ProofHub, you can plan projects. Once a project is in motion, you can track its progress. And throughout the process, you're free to collaborate with those you need onboard. The result is you and your team get to work faster and more efficiently.
Even if you consider your team efficient, you cannot cut corners and deprive your employees of a productivity tool that can further elevate their performance. Show your staff that you value their hard work and that you're always ready to provide them with everything they need to make their jobs less complicated. Your employees will appreciate you going out of your way to inspire the whole team. And that will manifest in their sales-boosting performance at work.
So if you haven't yet, consider using one of the recommended productivity tools above. Trust us; once your team starts to collaborate with the help of those platforms, you'll see the difference.