The tourism industry is one of the hardest hit during the pandemic. When people were asked to stay home as a way to prevent the further spread of the virus, beaches, hotels and resorts, and other tourist destinations were emptied.
Now that travels are back, businesses in the tourism industry have a chance to regain some of what they have lost and get back on track. To boost their bookings and visits, here are the top 5 activities that are the most popular among vacationers.
Tour Around a Famous Attraction
Every city or town has its own tourists attraction. Whether it is a famous bridge, a well-known park, or the home of a celebrity, people love to go on city tours. A great way to see as much as possible in a short time is by taking a guided tour. You can learn about the city's history and find out interesting facts that you would not have known otherwise.
Some want to explore the area on their own. Many hotels and resorts are leasing out bicycles, motorcycles, and all-terrain vehicles (ATVs) for guests to use during their stay. Although an expensive addition to the business's amenities, it may attract new clients. Just make sure to equip the vehicles with an ATV GPS tracker to ensure that they are being used properly and stay within their boundaries.
Book a Boat Ride
One of the oldest and most popular vacation activities is boating. It can be a great way to enjoy time with family and friends, and it offers opportunities to see things that you would not get to see on land. There are all sorts of boat rides that you can book, from a calm but extravagant cruise to a more adventurous trip that includes sailing and wild water rafting.
This is important if the business is located near popular bodies of water. While some people may be satisfied with just looking or swimming, others want to explore. This can be done by providing boat tours, kayaks, and paddleboards for rent.
Lounging on the Beach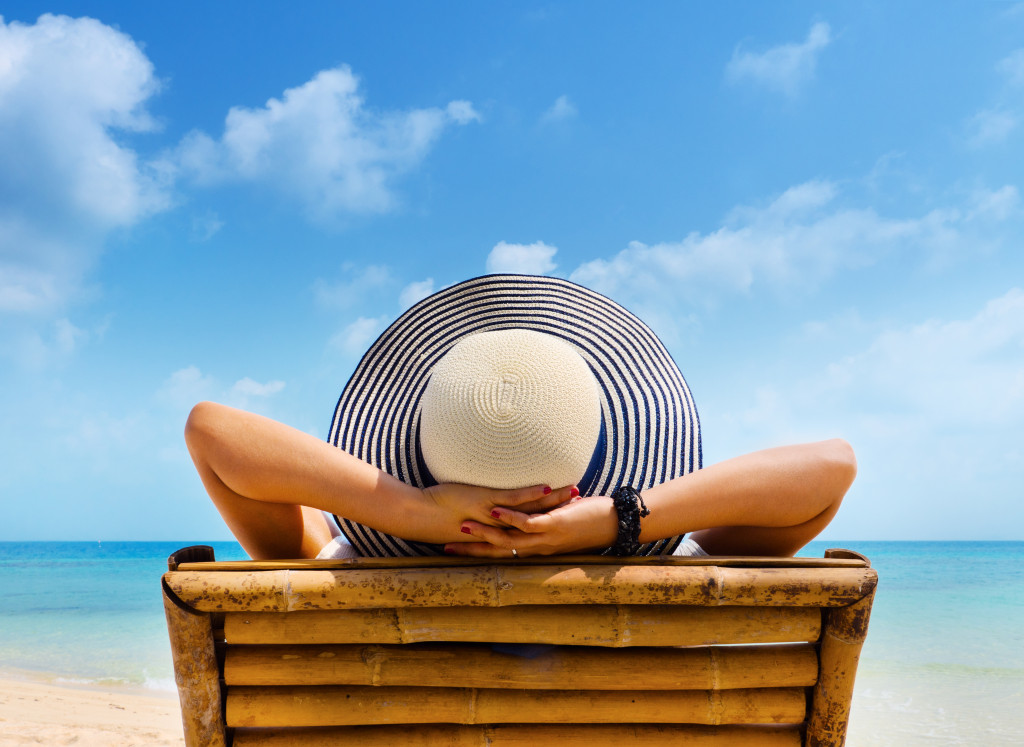 The stereotypical vacation is one spent at the beach. Sunbathing, swimming in the ocean or pool, and reading are just some activities people like to do when they go on a beach vacation.
It's a simple activity, but one that a lot of people prefer. After all, vacations are for relaxing and taking a break from the everyday stresses of life. This can be achieved by having a designated beach area and providing chairs, umbrellas, and towels for guests to use.
Camping and Other Nature-Based Activities
Another popular vacation activity is camping. Getting away from the city and spending time in nature can be a refreshing change. And, if you're lucky, you may be able to see some amazing stars at night.
Many people who go camping also like to do some hiking. This can add an extra level of difficulty or excitement to the trip. Make sure that your campground offers trails and outdoor activities for guests to enjoy.
Nature is a huge draw for people when on vacation. If your town or city is located near a forest, park, or other natural attraction, make sure to advertise this. Camping, stargazing, hiking, bird watching, and fishing are just a few of the activities people can do in nature.
Cultural Exchange and Engagement
One of the best things about going on vacation is getting to experience different cultures. Whether it is trying the local food or learning about the customs and beliefs of the people, a cultural exchange can be interesting and informative.
Many people want to engage in this type of activity while on vacation. They may want to visit a museum, go on a city tour, or participate in an activity that allows them to learn more about the local culture. Make sure that your business offers these types of activities.
Food is another way that people can experience cultures. Many resorts and businesses have their own restaurants where guests can try the local cuisine. This is a great way to get a taste of what the area is like. If your town or city has a large ethnic population, make sure that your restaurant menu reflects this.
These are just a few of the activities that people like to do on vacation. Do your research and see what other things your area has to offer tourists. With a little creativity, you can come up with some great ideas that will help boost your business.