Developing an effective business plan for the coming year is crucial. Many businesses faced many unforeseen circumstances in 2020 due to the sudden outbreak of the global pandemic. Operating without an appropriate plan is a one-way ticket to failure.
In previous years, it has been observed that a considerable majority of businesses often fail to set business plans up in place. Regardless of the business's size, they must always be ready for all challenges to some extent.
The Necessary Arrangements
The previous year presented a lot of uncertainties for countless companies. Many were forced to change their daily operations drastically. The unfortunate few had to close down entirely for their inability to adapt.
No one could have foreseen the outbreak of a global pandemic. All that's left to do now is to learn from the circumstances. This is why setting up a business plan in the face of all this uncertainty is the best way forward.
Towards the last quarter of 2020, many businesses decided to reopen. The development of a vaccine, along with the easing of lockdowns, allowed this to happen. However, planning for the future can be challenging, now more than ever. Consider these key factors when developing a business plan that will surely help drive growth and recovery from the year that was.
Discuss with the Right People
Bringing in key personnel to help develop a business plan is a simple way to allow everyone to get on board. It opens up an avenue for individuals to engage in discourse and share their own ideas.
Everyone from managers, team heads, and the like can have valuable input in pushing a business forward. Knowing that their views are being considered and might eventually be incorporated into the business plan will make them feel more invested.
It helps to bring key people in when plotting how the business should advance. Companies that would rather keep the planning within a select few can also help seek advice elsewhere. Recognizing the need to consult an outsourced corporate financial officer can prove to be beneficial for strategic direction.
Identify the Possibilities
Looking solely at the current circumstances can often limit the thinking of business owners. It's essential to go past those limits and see what can be done instead. Having this type of mindset is what sets businesses apart.
For instance, many restaurants were forced to closed down once lockdowns were implemented. Only a very select few had the idea to change their service rather than surrender entirely to the crisis at hand. Some devoted their focus on deliveries and takeouts only. Others offered outdoor dining options.
Solutions can usually be found in the most uncomplicated, straightforward ways. Take this time to improve upon the business. Consider doing a complete digital transition, conduct new research for diversification, deepen relationships with consumers. Once these have been determined, it will be much easier to establish how to achieve them through the business plan.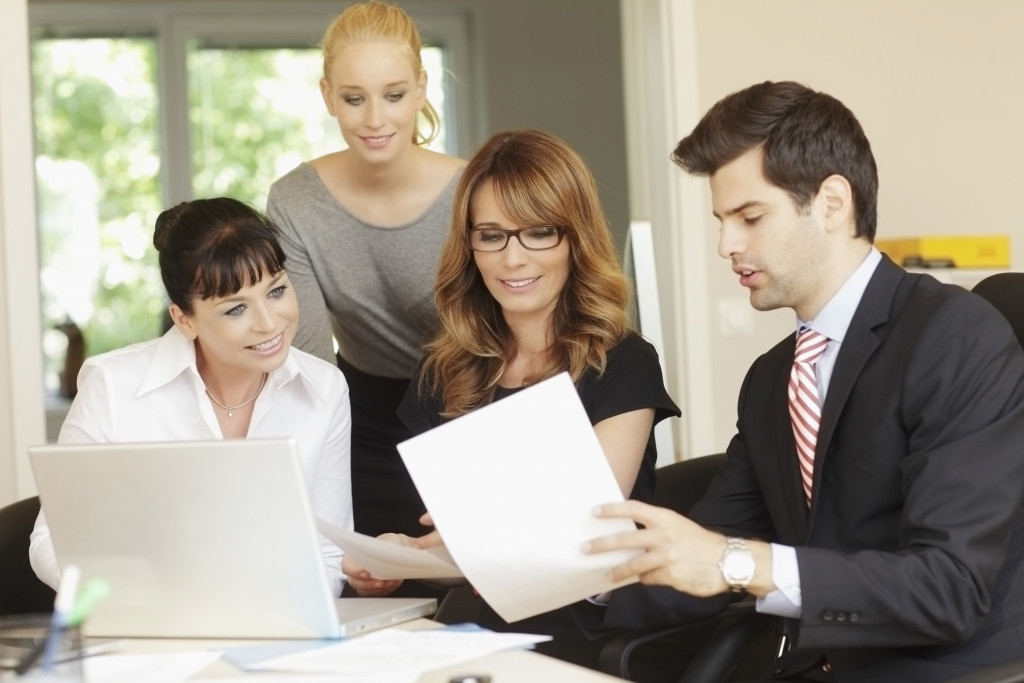 Account for Unpredictability
Expecting the unexpected is one of the biggest lessons to be taken from the previous year. The global pandemic has caused a recession and mass unemployment, among other things. Disasters and vulnerabilities can come from anywhere at any time.
When developing a business plan, it's always ideal to have contingencies in place. Creating a reserve for cash and other assets will help to efficiently address any challenges that may come, especially when they are least expected.
Set aside a percentage from any cash flow that comes into the business. Ensure that the amount that's being kept is not too hefty that it might disrupt daily operations. Saving even 3% to 5% of daily earnings will go a long way when a crisis comes, whether internal or external.
Proper Monitoring
Of course, the plan must be grounded within the means of the business. Ensure that there are enough resources to make everything a reality. Be mindful of the capital that the company currently has and bounce off of that.
Take note of all the liquid assets, people, and strategies that can be utilized to achieve the plan in its entirety. More importantly, always track the company's progress and results once the plan has been set in motion. Break it down into segments with corresponding goals. This could be weekly, monthly, quarterly, and so on.
Fruits of Labor
There are plenty of other ways to go about building a suitable business plan. The fact remains that any company wanting to recover, survive, and flourish after such a disastrous year should set an effective one in place. Whatever the post-pandemic era may bring, looking ahead can only benefit businesses in good times or bad.