Recently, the world has seen not just waves of outbreaks but also waves of businesses closing down and unemployment, especially for the travel and the tourism industry. Because of this, some people either found remote work or started their businesses. We all have to find ways to cope with the crisis, and we eventually found out that there are businesses that could work even in the middle of the pandemic.
Even if many countries are starting to transition to their pre-pandemic lives, it's hard to say what the future holds. There could be another worse wave of Covid-19, or there could also be the next big pandemic or global crisis, which some experts say might come sooner. So starting a business now could guarantee that you can safeguard your future and have one less thing to worry about when that happens. But, which businesses would be wise to start now?
Businesses That Are Still Booming Despite The Pandemic
Fortunately, there are still some ways to earn a steady flow of income despite the economic crisis caused by the pandemic. Here are some businesses that you can consider starting during this crisis:
1. Delivery Services
Since many companies had to shift to working remotely to continue operations, there is a huge demand for businesses that cater to people working from home. You can even try checking out fast-food chains or food businesses that franchise sandwich shops, for example, so that you also have your own food to sell besides shipping items. You can also partner with someone with knowledge in making apps and start your delivery app.
2. Virtual Teaching Agency
Yes, some schools have already reopened, but online teaching is still in demand because it's convenient and safer. There are new variants of the virus that scientists are discovering almost every other month. So there are still students who would prefer to study online. Of course, you can apply to some well-known online education platforms, but why would you do that when you can start your own?
3. Home Improvement Company
During the "Stay Home, Save Lives" campaign, many people were forced to stay at home to curb the spread of the coronavirus. This much time at home encouraged many homeowners to take on home improvement projects, and 71% of respondents say that they are considering continuing their projects. But they can't do everything on their own. That's where you could come in by selling home improvement products and services. With the current home improvement trends, there wouldn't be any shortage of houses to renovate.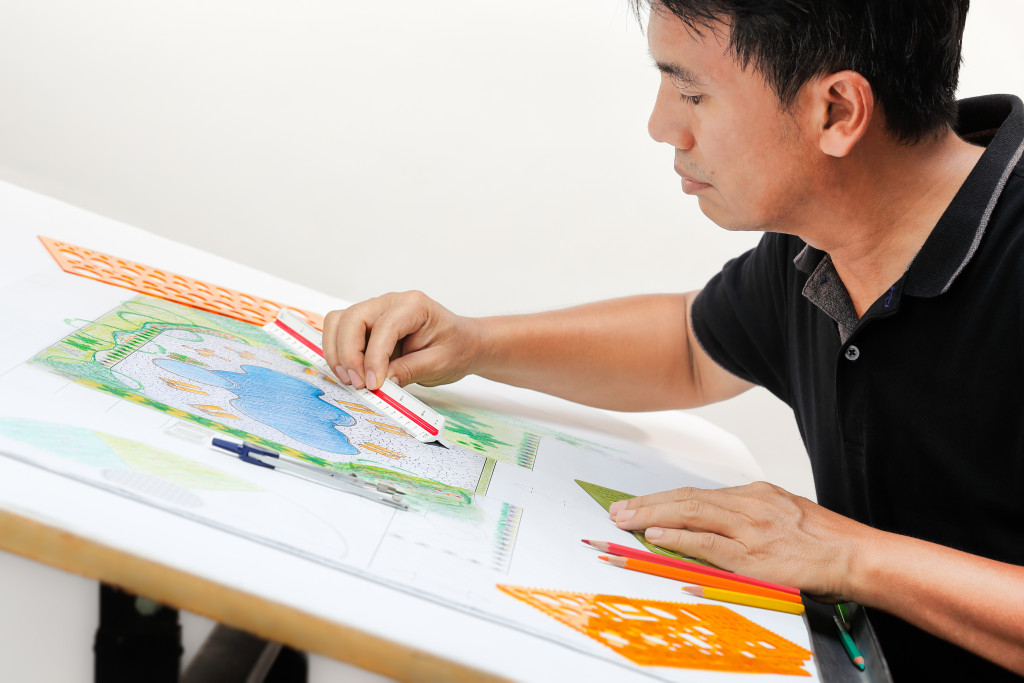 4. Landscaping Company
Another project that has seen enormous growth is gardening. As of a recent survey, it looks like this trend will likely continue. So, it's better to take advantage of your green thumb and help some homeowners with their lawns and backyards by providing gardening and landscaping services.
5. Commercial Cleaning Franchise
The pandemic has made become people more conscious of their surroundings and cleanliness. Hand sanitizers, hand wash, and disinfectants suddenly became necessary as experts agreed that they could help clean surfaces and possibly prevent the pandemic from getting worse. Because of this, there was considerable growth in the demand for professional cleaning services. To meet this demand, you can start an agency that provides cleaners to establishments that need these services.
6. Accounting Services
As the pandemic started getting worse and experts still haven't declared it over yet, many small businesses are still trying their best not to close, and they're struggling to keep themselves afloat. They might need someone experienced to keep their business running with minimal costs. So, if you have a background in accounting, you could help them and also earn some income in the process.
7. Online Fitness and Wellness Coaching
We need to take care of our health more than ever. That's one of the biggest takeaways from this pandemic — the importance of our health. With more people interested in becoming healthier, and those who have always been fitness buffs but now couldn't go to the gym, there's a significant demand for online fitness and wellness courses. You can create a social media channel showing your diet, workout routine, or yoga practice. Once you gain a considerable following, you can start making some income out of advertisements and subscriptions.
The Bright Side
It might sound a bit tone-deaf to think that some good is coming out of this pandemic since many people are suffering. But once you explore your options and find your niche, you should be able to see the bright side, no matter how challenging our situations still are.