Every aspect of a venture abounds with unique challenges but seasoned, and novice traders can easily surpass them with the right resources. From searching for the perfect business idea to coming up with the capital, the difficulties of launching an enterprise seem endless. With marketing, though, you have a surplus of resources to get your message across to your clients. As long as you have a creative mind and know which tools to use for your materials, you can easily shine the spotlight on your products.
Meticulous research and planning are required when creating excellent promotional materials and finding the right tools and mediums. Once you have the data you need to craft appealing marketing strategies for your target audience, capturing the center stage in the business field will be a breeze. To help you during your promotions, below are pointers you must keep in mind.
Know Your Market
Getting to know your market is the first thing you should remember when making your strategies. Your clients should be the foundation of your marketing plan to ensure that you can build direct communication with them. Knowing your market does not simply stop at figuring out their age and gender. You must go as far as determining their buying habits, the trends that appeal to them, and the places they frequent for you to know where to place your materials.
Build on Your USP
Indeed, unique products are rare these days. You can hardly find anything one of a kind among various products. Like the items on shelves with their respective claims to fame, determine your USP and highlight the things that make your product unique. For instance, suppose you're trying to make it big in the fashion world and are using eco-friendly materials for your pieces. In that case, you can emphasize that your products are sustainable and appeal to people looking for items crafted with less carbon footprint.
Focus on Digital Mediums
Traditional mediums are slowly phasing out and shifting to advanced and digital versions. Presently, you can read the newspaper from your phone and catch up on current events via social networking sites. You no longer have to tune in at a specific time or buy a newspaper on your way to work. This innovative change is convenient and gives businesses countless opportunities. With people checking their socials every couple of minutes, you can appeal to them through online ads, official accounts, and a website.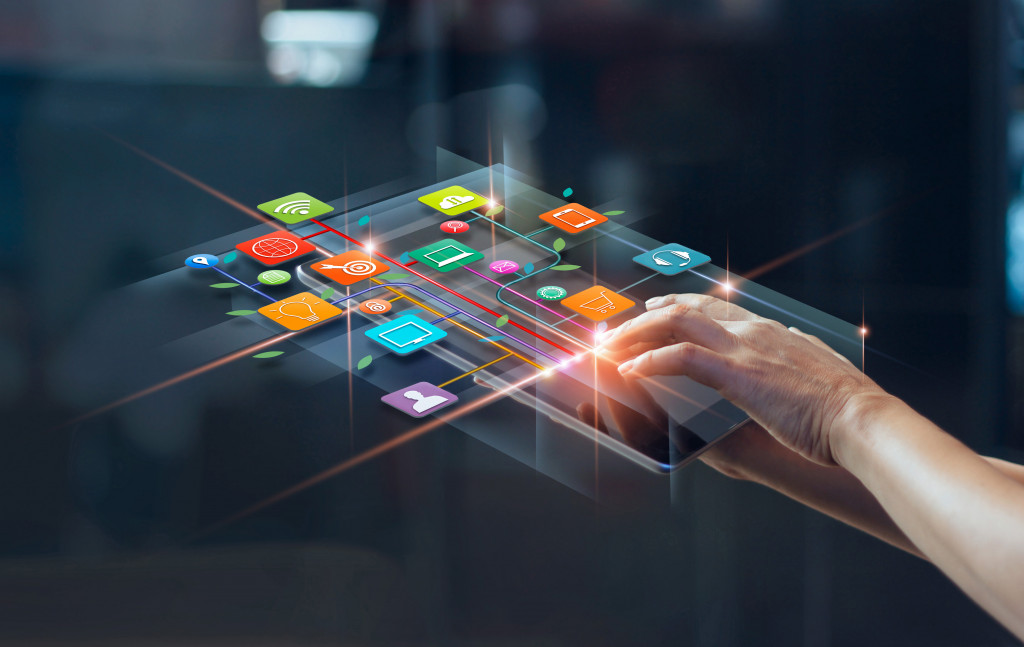 Think Outside the Box
Going digital is not a novel idea. It's been around for quite a time, making it more crucial to craft materials that can catch your audience's attention at a glance. The best way to pique your market's interest is by creating riveting materials that they can't help but stop and pay attention to. You can also anchor your posts on trends and seasons when looking for ways to spice up your particulars. With this idea, you spend less time thinking about the themes of your materials and make your way into crafting interesting ones.
Be Consistent with Your Image
Aside from your USP, your brand image is what will stick to your potential clients. Your design, from the color palette of your logo and packaging to your font style, contributes to the image people will conjure up in their minds every time they hear your brand.
To maintain consistency, you can use the exact tones, font style, and messaging across your social media accounts, product design, and promotional materials. By this time, if you are in the process of picking out a venture to explore, why not give franchising a try? For example, with a restaurant franchise opportunity, you don't have to think of building an image and aligning your designs across your channels. With this option, it's already established and ready for you to use.
Engage and Interact
Being present is also a critical factor in promoting your brand. When you're online 24/7, you get to interact with morning people and night owls and get more opportunities to advertise your product. You also maintain a flowing conversation with your patrons. To elicit exciting engagement with your clients, you can use prompts in the form of images and single-phrase updates, giveaways, and games.
Choose Your Channels Wisely
It's given that time and effort are vital when it comes to marketing your products, but you need to keep in mind that you have the option to choose the challenges and tasks deserving of your energy. With several platforms you can use to market your brand, you must pick ones that will deliver your message to your target audience. Advertising on new and traditional mediums requires time, effort, and money, making selecting the best channels crucial.