As of 2022, the value of the beauty and cosmetic industry is around $511 billion. This is a significant amount, and it can be chalked up to the demand for personal care and beauty products always being high, regardless of the state of the world.
Various markets across the entire industry will always be saturated due to the high demand. However, those who have the vision for creating products never been done before can be marketed in ways that are relevant and helpful to consumers. Like in every other industry, aspiring entrepreneurs who have something new to say and provide will always be ahead of the game.
If you are thinking of getting into the highly lucrative beauty and cosmetic industry this 2022, here are some trends you need to know to give you a much-needed head start.
Fragrance
There was a time when every celebrity and their mother came up with their own fragrance line. It was a trend started by Jennifer Lopez in the late 1990s and followed by every single female pop star in the 2000s, but as makeup and skincare started gaining more traction, the fragrance trend fell by the wayside.
In 2022, fragrance, colognes, and perfumes will be back in the fold once again. It will be in 2022 what skincare was in 2021—the most sought-after product for consumers and a key product for most celebrity lines.
Content creators and mainstream celebrities alike will be at the forefront of this trend—and it already started in 2021, when popular TikTok star turned Netflix actress Addison Rae came up with her own line of fragrances. It will be a collectible for most fans of these personalities, and it won't just be limited to perfumes; people will also be inclined to invest in self-care products like scented candles.
Aspiring beauty and cosmetic entrepreneurs would be smart to start partnering with reliable suppliers, for example, a skilled team of chemists, a well-equipped laboratory, and a bottle-filling machine manufacturer, to get a head start on the trend.
Glowy, dewy, and natural
This is a trend that began even before the pandemic but accelerated in popularity as consumers were forced to stay home for the majority of 2020. Now that so many of these trends stem from social media, particularly in the Gen Z-populated platform that is TikTok, this aesthetic will continue to grow.
More influencers and content creators will continue to peddle this "natural phase," which means a focus on naturally glowing and dewy skin and not so much on full coverage looks. There will be an emphasis on cream products that look barely there when applied, as well as fake freckles, glossy lips, and natural, bushy brows.
Natural hair and texture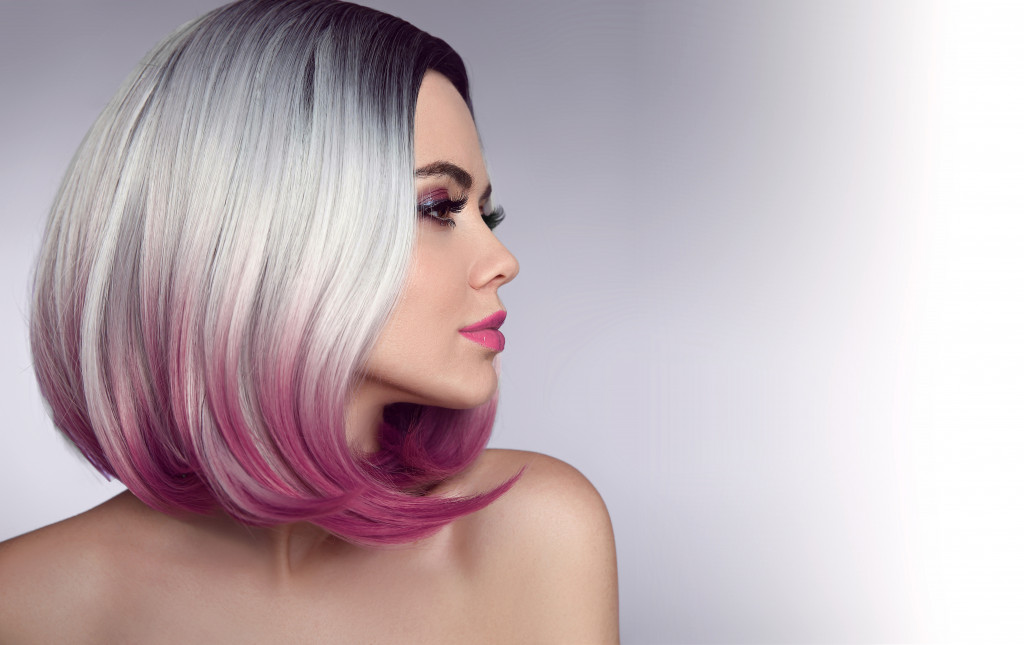 Since going all-natural will continue to be on-trend going into 2022, this will extend towards hairstyles, with more people finally celebrating their natural texture. This means there will be a demand for hair products that don't tame natural curls, waves, and texture but improve them so that consumers would be more likely to wear their hair the natural way. Instead of using harmful chemicals and heat tools to achieve perfect, straight hair, more people will lean towards styling their hair more naturally.
One specific example of this trend is the high puff hairstyle, which rose in popularity on the popular platform Pinterest. Another hair trend that is a bit similar and rising in popularity is the space buns hairstyle, which was inspired by Princess Lea of the Star Wars series.
AR, VR, and tech partnerships
Another trend that was already on the rise before the COVID-19 crisis was AR and VR technologies, but it accelerated further when the pandemic happened. If COVID-19 restrictions continue to be set in 2022, more beauty companies will lean into this tech tool so that consumers can have a clear picture of how certain products look on them.
One main example of this is Alibaba partnering with Perfect Corp. to come up with a virtual try-on AR technology for the ultimate online shopping experience. Due to this tie-up, Alibaba reported a boost in their online sales conversion and that the tech improved their overall customer satisfaction as well.
How you market will make a difference
None of these products are necessarily new, but how you market them will make a difference. Don't miss out on cultural moments, partner with the appropriate agencies, and maximize the available tech resources. You might be on your way to building the beauty and cosmetic brand of your dreams—one that can stand out in a saturated market.