Some of the most successful companies in the United States began as startups in the garage. Among these are Apple, Microsoft, Google, Amazon, Dell, Hewlett-Packard, The Walt Disney Company, Harley Davidson, and Mattel. Despite the pandemic, that spirit of entrepreneurship going against all odds has survived until today. Imagine new entrepreneurs remodeling their garage amid Covid-19, rolling in equipment with protection materials for construction. Among the top pandemic renovation projects are, indeed, home offices.
According to the U.S. Census Bureau, there were 1.4 million startups in the country in the first nine months of 2021 alone, a record-breaker. There were only 987,400 in the same period in 2019, which increased to 1.1 million in the same period in 2020 despite the start of the pandemic. July 2020 was the month with the highest number of new business applications since the tracking began in February 2018.
In the entrepreneurship ranking for 2021 Best Countries drawn up by the University of Pennsylvania's The Wharton School partnering with the BAV Group, the U.S. ranked third. In first place was Japan, followed by Germany. In fourth place was the United Kingdom, followed by South Korea. Scores were based on a country's global connection, being entrepreneurial and innovative, having an educated population and technological expertise, having a skilled labor force, providing ease of access to capital, having a highly developed infrastructure and legal framework, and transparency in business practices.
American entrepreneurs are in a good place to start a business. However, they must continue to monitor the worldwide scenario that influences the local market.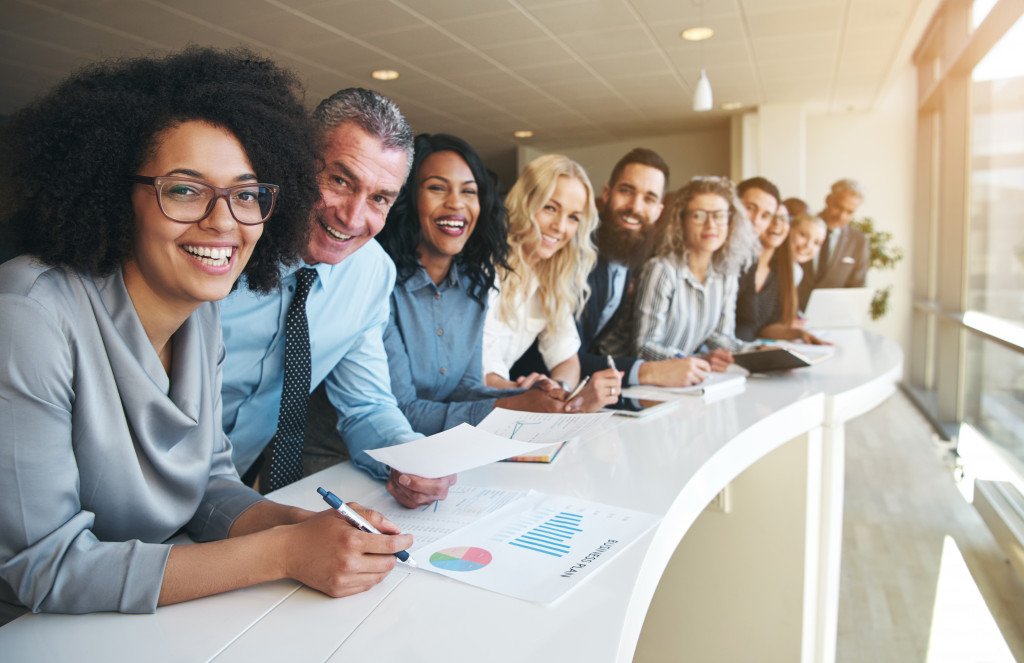 The Global Scene
Funding is a primary need of any startup. According to Crunchbase News, 2020 had the second-highest recorded global venture funding for startup investments. In 2021, that almost doubled, reaching $643 billion worldwide. While funding is expected to continue in 2022, analysts believe that rising interest rates will moderate the amount.
In 2021, about $131 billion—a large portion of the funding—was invested in financial services or fintech. Among these are payments infrastructure, neobanks, and crypto trading. The buy now, pay later sector, with leaders such as Affirm, Klarna, and AfterPay, received 1.7 billion in venture capitalist investments in 2020, which ballooned to over $4 billion in 2021. The fastest-growing sector in this industry is made up of crypto startups. They received $3.7 billion in investments in 2020, and this exploded to $21 billion in venture capitalist investments in 2021—leading to the emergence of 30 crypto unicorns last year. Unicorns are startups worth at least a billion dollars. Crypto unicorns make up 75 percent of unicorns in fintech. Experts foresee that a large part of the funding in 2022 will go to fintech, despite tighter regulatory inspections. Within this, a large portion will go to investments in crypto compliance, analytics, and infrastructure, among others.
Venture capitalist investments in cybersecurity totaled $21.8 billion in 2021. Funding that came in the fourth quarter was the highest quarterly amount of all time. As cyberattacks continue to plague the world, investors have expressed the intention to pour more money into cybersecurity startups.
Property tech startups providing the technology needed by real estate and other property companies received almost $21 billion in venture capitalist investments in 2021. This was spurred by the boom in the housing market and the need to digitize offices since most people have been working remotely. Analysts forecast that investments in this sector in 2022 will continue to focus on startups creating construction and property management software.
Venture capitalist investments in the biotech industry were spurred not just by the need to do research on Covid-19 and anti-virus technology but also to support discoveries and advances regarding mental health and other illnesses. In 2022, analysts predict more investments in the application of artificial intelligence (AI) to analyze huge amounts of data, create new treatment simulations, and develop health diagnostic tools that are more affordable and accessible.
There is also great interest among venture capitalists in biotech startups that deal with research to extend the human life span significantly. In 2021, startups in this sector that received the highest funding were Tempus, Cambridge Epigenetix, and Chroma Medicine. In 2022, analysts believe that more funding will go toward managing aging, preventing neurodegenerative diseases, and organ regeneration.
Soaring to Success
When a startup reaches unicorn status, its exit options include selling to another owner or going public with an initial public offering (IPO). In 2021, there were 399 IPOs totaling $142.5 billion, setting a record. Crunchbase believes that 2022 could meet that goal or even exceed it. It has a Unicorn Board listing 1,100 startups. Among these, it highlights 30 companies that it believes could go public. Among these are Cybereason, Stripe, ServiceTitan, Divvy Homes, Farmers Business Network, and Flexport.
These are inspirations for new entrepreneurs. The earlier you launch your startup, the sooner you can reach unicorn status and join the IPO class.