Content creation is a vital part of digital marketing as it provides the heart of all of your marketing efforts. Without high-quality content, paying for even the most expensive ads will likely not give you the type of results that you want, hence, money down the drain. You have to create content that people actually want to see, but that's not as easy as it seems.
If you're on the fence about getting help from a B2B online marketing service provider for content creation, here are the signs you definitely should:
1. Your blog updates are far and few in between
Having a poor update schedule for your business blog is just as good as having no business blog at all. If your updates are far and few in between, chances are, your blog just serves a decorative purpose on your business website. Furthermore, it makes your website look outdated and sends makes customers wonder "if they can't update their business blog, can they even respond promptly to my needs?"
We get it, keeping a business blog updated is not easy for all businesses, especially SMBs. But if you want your blog to actually serve a purpose and not do more harm than good for your website, it may be time to reach out to a content creation service.
2. You're not focusing on SEO
SEO is what gets your content on the top results; it's what brings audiences to your website and generates engagement for your business. Needless to say, it's important, but not all businesses seem to treat it as such.
Great content and SEO work hand in hand to get you the best rates of engagement possible. Without SEO, no one will find your high-quality content. And without high-quality content, people will find your content but won't get much out of it.
If you don't even know where to start with SEO, it's a clear sign that you need a content marketing team to help you out.
3. You're focusing too much on SEO
Yes, SEO is crucial for engagement, but your content shouldn't be too focused on getting to the top results. Previously, content marketers focused on filling content with every keyword that they deem relevant, which may not have been the best way to bring value to audiences. Google algorithms no longer look at the number of times a keyword is inserted in a piece of content. Today, what matters more for SEO is high-quality, more engaged, and more intelligent content–both for algorithms and human audiences.
If your content is all about SEO and not much else, you're obviously using an obsolete trick. The key now is to generate high-quality content that audiences will actually want to read, something that a content marketing team can help you with.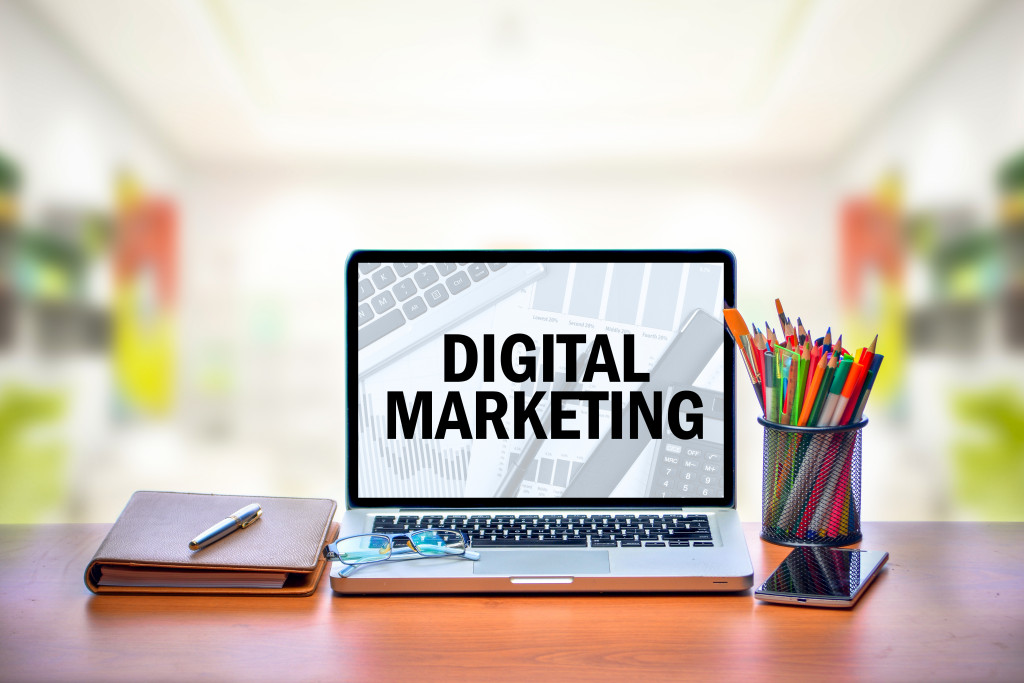 4. You can't think of new topics
Generating new ideas for content may seem easy, but when you've already written about every topic or angle worth writing about, you might find yourself staring at a blank screen. That, or you might be resorting to writing about things that no one cares about.
There is always new content to generate and new topics to explore–maybe you just need an outsider to help you think of new content.
5. You're not reaching your marketing goals
Are you aiming to increase your engagement to a certain level? Is your goal to generate more leads? Are you looking to attract a specific target audience? If you have clearly-defined, specific marketing objectives, then that's great. But if you're not achieving them, you are clearly doing something wrong.
It could be because of your poorly-written content, or the lack of SEO, or perhaps the absence of diversification between your content types. Whatever the case may be, an experienced content marketing team can help you determine the causes and rectify them.
6. You're not automating
Posting and promoting content takes a lot of time, which SMBs don't have enough of. If you have to send emails, post content on social media, research keywords manually, then you're not making good use of your time, which also means that you're not being productive.
Failure to automate content marketing tasks can kill your productivity and even make your content less effective. If this is the case for your business, hiring a content marketing service may be the best way to fix this problem.
If you notice one or more of these signs in your content marketing, it's likely that you need the help of a content creation service–and stat. Don't wait for your metrics to suffer. If you want to reach your marketing goals now, fixing your content is the best way to start.