To achieve business growth and success, entrepreneurs need a plan. It is essential to set specific and measurable goals to stay on track with achieving your desired results. Without a plan, entrepreneurs might become confused or lose focus. It is not only important to set goals but also necessary to determine the priorities of achieving those goals. After all, this is the best way to tackle all the things you need to accomplish to help your business succeed.
For example, facility management companies focus on their budget and allocate money to cover the costs that will be accumulated by providing their services. The top priorities for these businesses include boosting productivity, expanding services, and achieving customer satisfaction. Other important facets that should be included in your business growth plan are sales goals, marketing strategies, employee training programs, and ways to improve internal processes.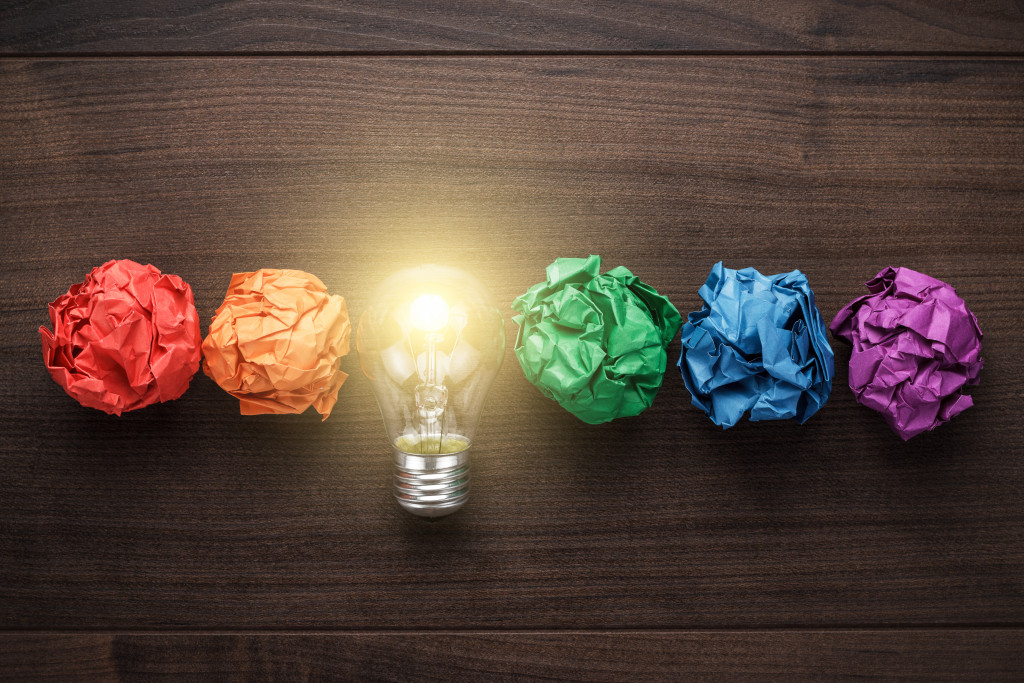 Helping Businesses Succeed
Growing a business is hard work. It can be challenging to know where to start and what strategies will work best for your company. The most important thing that entrepreneurs need to know when growing their businesses is the importance of having a solid plan in place. Without one, it's easy to get overwhelmed or confused about the next steps you should take towards growth.
You can do many things as an entrepreneur to grow your business, but there are also some common pitfalls and mistakes that you'll want to avoid along the way, too! Below are examples of the most critical facets that business owners should focus on to achieve business growth and success:
Boosting productivity is important for any business, but it's especially crucial for small businesses that are still in the early stages of growth. When you're working on a tight budget, every minute counts. There are many ways to boost your productivity, such as using time-tracking software or creating to-do lists. By focusing on earning more and accomplishing more things every day, you'll be well on your way to achieving business growth and success.
Creating a positive company culture
Strong company culture is key for any business, but it's especially important for businesses that are looking to scale up. When you have a strong company culture, your employees will be more engaged and productive, which will help you achieve your goals more easily.
Of course, business owners should work on achieving business growth and success by expanding their existing services or adding new ones. You can do this by providing more products to your customers that are related to the service they already receive from you. For example, if someone is using your web design services, you could offer them hosting for a website.
Achieving customer satisfaction
Business owners should do what they can to keep their customers satisfied all the time. This is because satisfied customers tend to come back and refer others to your business. This not only helps achieve business growth and success but also increases your revenue because of word-of-mouth referrals from satisfied customers.
Working with the right people
Business owners should always work with the best professionals they can find for each task or project that needs completing. For example, having a good manager for your business will help you achieve success. Good managers can help achieve business growth, develop policies and procedures, and motivate employees to reach their goals.
Proactivity is key when it comes to achieving success as an entrepreneur. You need to make sure that you're always making good decisions and achieving business growth and success in everything you do. This way, you can set an example for your employees and keep your business moving in the right direction.
It's important to always have one eye on the future when running a business. This means planning for growth, setting goals, and working towards achieving these goals. If you focus too much on the present, there is a possibility that you may not work on improving your business.
Paying attention to your competition
No matter what industry you work in, you must pay close attention to the other companies competing with you. This will help increase your chances of achieving success as an entrepreneur by helping you stay ahead of them when it comes to achieving business growth and success.
Staying updated with the latest news and trends in your industry
The last tip to help you increase your chances of achieving business growth and success as an entrepreneur is staying up-to-date with the latest information, ideas, or technology related to your specific field. This will allow you to not only stay ahead of the competition but also give you the opportunity to improve your products or services and offer greater value to your customers.
Success is Within Reach
Business owners can easily achieve success if they commit to doing what they can for their businesses. By following the tips above, entrepreneurs can not only improve their products or services but also enjoy greater value from their customers.