How do you successfully navigate the world of book publishing? Publishing a book can be an exciting, rewarding experience—as long as you know what to do and what not to do. If you're an author who wants to take your career to the next level or a publishing graduate, establishing your own publishing company can be an excellent way to do so.
Read this article to get the inside scoop on everything you need to know about setting up your own publishing company and making your first novel or nonfiction book a reality. You'll learn how to find publishing partners, the best ways to promote your book, and much more!
Do Create Revenue Streams Beyond Book Sales
Ideally, you want your business to generate revenue even if every single person who has bought your book is satisfied with it. Running a business means making hard decisions. You have to brainstorm other revenue streams like partnering with schools and providing textbooks or printing pamphlets, travel books, recipes, and genres beyond fiction.
Do Keep Track of Key Dates and Deadlines
Book publication can take months, even years. You'll likely have deadlines from your publisher that you need to meet. But also be sure to organize your schedule so that you can celebrate accomplishing critical milestones accordingly. Sending off manuscripts or working with an editor—these things take time, so don't rush them. Come up with a system with your employees that will make you consistently on time with manuscript and editing deadlines.
Do Find Out About Publishing Trends
Understanding what makes your book different from everything else out there is key to standing out. By reviewing competing titles, you'll know what you're up against—and how to make yours truly unique. Think about recent trends in book categories, too. If people prefer books on audio overprint, you may want to consider making your title available in that format as well. Offer audiobooks fit for every online platform.
Do Choose Your Distributor Wisely
When choosing your distributor, think about how well-established they are in their market. The two largest distributors (IngramSpark and Lightning Source) process nearly half of all self-published books; however, other reputable companies such as CreateSpace can help you distribute your book digitally or through print on demand. Think carefully about which one is right for you, and make sure to research any questions you have with them before making a decision.
Do Secure Necessary Permits
An essential aspect of running a business is securing necessary permits. In some industries, you'll need to obtain state, county, or city permits before opening for business. You should research these requirements well in advance since there are unfamiliar permits that you might miss. If you operate in a facility where you also print your books, you might need a stormwater permit. This permit regulates how much stormwater runoff is created from activities at your location. Getting an SWPPP certification (stormwater pollution prevention plan) will save you the risk of having to pay fines if an issue occurs with polluting stormwater runoff due to activities in your office building or complex. Also, know what organizations you need to register with, such as the Department of Labor, if you have employees even if they're working part-time.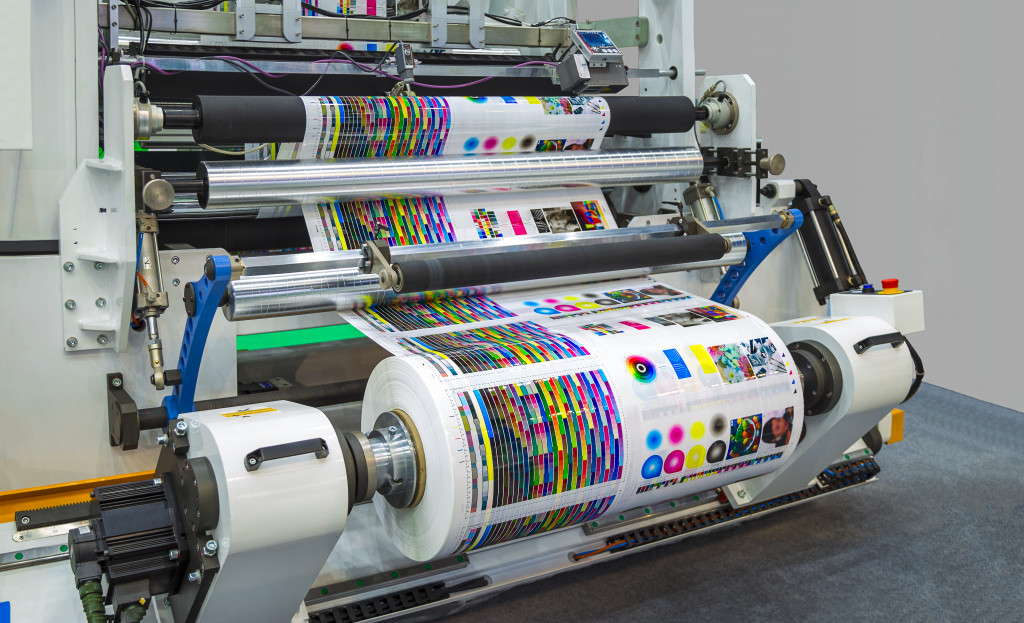 Don't Invest Without Ensuring Quality First
Too many aspiring publishers rush to get their books out there before they even know what they're doing or if they have quality content. Do your research before you begin writing your book or investing money into anything. Work with an editor, a cover designer, and even an interior designer to ensure that your book will be high-quality. It will also help you make sure that it's realistic to meet your deadline.
Don't Start Without A Good Business Plan
A good business plan is integral to building your new publishing house. It's much easier to get funding for an established business than to start from scratch. Before you spend a single penny on office supplies or advertising, you need to know how many books you expect to sell in your first year, how much money you will be spending on marketing those books, and how much profit you hope to see at the end of that year.
Don't Forget About Filing Contracts
Filing contracts is one of those things that you should always do but rarely do. Always have your attorney file contracts with all parties to formalize their agreement. Although it might seem like a pain at first, it is far better than getting yourself in legal trouble later on. It will keep you out of court and off potential bad records with your clients and employees.
Don't Neglect Editing, Cover Design, and Formatting
It can be tempting to put together books high with revenue potential as quickly as possible. But remember that producing high-quality work is essential for gaining credibility with readers. You can't afford to cut corners or try to rush through editing, cover design, formatting, or distribution. If you want people to take you seriously as an author, you need to take your book seriously as a product.
Publishing a best-seller is one thing, but being successful at it takes experience, skills, knowledge, and even luck. With all that in mind, here are some critical points every author should remember when trying to make it to the publishing industry.