More companies in the retail industry are harnessing the power of technology. This helps achieve two things: improve customer experience and business operations.
This strategy will become even more crucial as consumers continue to adhere to social distancing and stay-at-home orders due to COVID-19.
While display racks that showcase beverages and other types of products still have their place in physical stores, innovative solutions like augmented reality and chatbots will increasingly become the norm.
What are some of the ways that technology is improving the retail industry?
Creating a virtual shopping experience
Some retailers have adopted virtual or augmented reality (AR) in displaying products. Using a smartphone's camera and sensors, you can scan a specific QR code or image and generate an almost life-like rendition of any product.
There are several companies that are implementing this feature.
For instance, if you go to Apple's website, there are certain devices that are AR-enabled — providing visitors with various angles to view those iPhones, and iPads.
Additionally, IKEA has created an app that allows you to view furniture through AR. The purpose is for customers to see exactly how a desk, sofa, or bed fits into the their respective homes.
Identifying customers through facial recognition
Facial recognition is now being implemented in quite a few retail locations. Companies in the US, like Target and Walmart are using the technology to prevent theft and other crimes from happening in their stores.
But aside from staying a step ahead of shoplifters, some companies are also working to create customer profiles that can store identity and facial recognition info. The goal is to get more information on preferences — and associate it with a particular individual — to improve the shopping experience.
Obviously, cybersecurity will be a key concern for many consumers before they consent to such approaches to personal data.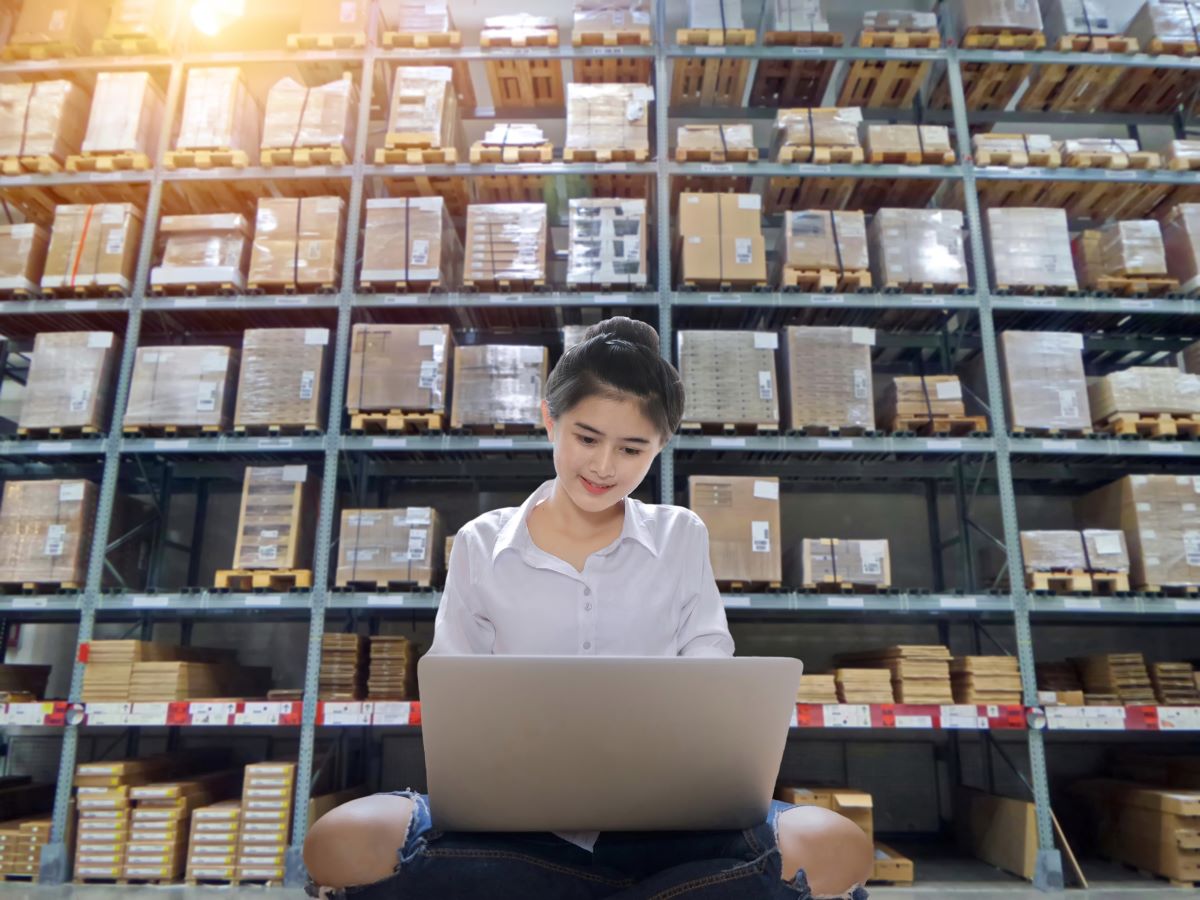 Increased reliance on artificial intelligence
Although robots have yet to significantly improve in doing complex tasks, AI is slowly making an appearance in the world of retail.
This robot store assistant from Robots of London, for instance, can help shoppers look for items and answer inquires. The days of human to human in-store interactions may be numbered.
Additionally, online chatbots have been increasingly adopted by several companies — even the ones outside of the retail industry. A number of websites nowadays will enable a chatbot to quickly ask you if you're looking for anything specific on the site.
Some will have basic pre-filled answers you can choose from. Other will be a bit more advanced and can answer basic questions.
Smart inventory and logistics management
Aside from improving the experience for customers, technology is also being used to ensure efficiency.
Instead of manually recording inventory information, retailers can simply adopt software that can automate the process. It becomes more efficient keep track of outdated stock and make accurate forecasts.
And then in the area of logistics, cloud-based platforms can give teams real-time information on shipment progress and arrival. This can help save time and resources when preparing to receive deliveries. Additionally, shipping issues can be flagged as soon as possible.