When people think of Millennials, the image that pops in their heads is a young, 20-something in an athleisure outfit snapping a selfie with their iced coffee. Though this image is not wrong, a considerable chunk of Millennials now cares more about diapers and pacifiers than their IG-worthy smoothie bowls—yes, Generation Y are now becoming parents.
According to a 2015 study by Baby Center, the average age of a first-time mother is 25.8. 83% of new moms in the US are Millennials. That has a significant impact on businesses selling items for parents and babies since Millennials have a different parenting culture compared to the cohorts before them.
Here are some recommendations when you're creating marketing campaigns targeting Millennial parents.
Do Not Be Tied to Gender Roles
According to Google research, brands who want to sell to Millennial parents shouldn't assume that they adhere to gender roles as much as the older generations do. And this can be seen in the active roles that young dads play in their kids' lives. Looking at YouTube data, Google saw that 86% of Millennial dads turn to YouTube for guidance on major parenting topics, like cooking kiddie meals, using children's products, and assembling gears. Moreover, 82% of Millennial dads watch videos on YouTube related to pop or general culture news to connect with their children.
That implies the imagery used in commercials and ads — young parents might not relate to the idea that only the mother cooks and cleans. And if the customer can't connect with your brand, they will simply move on to the next thing.
Take Advantage of Social Media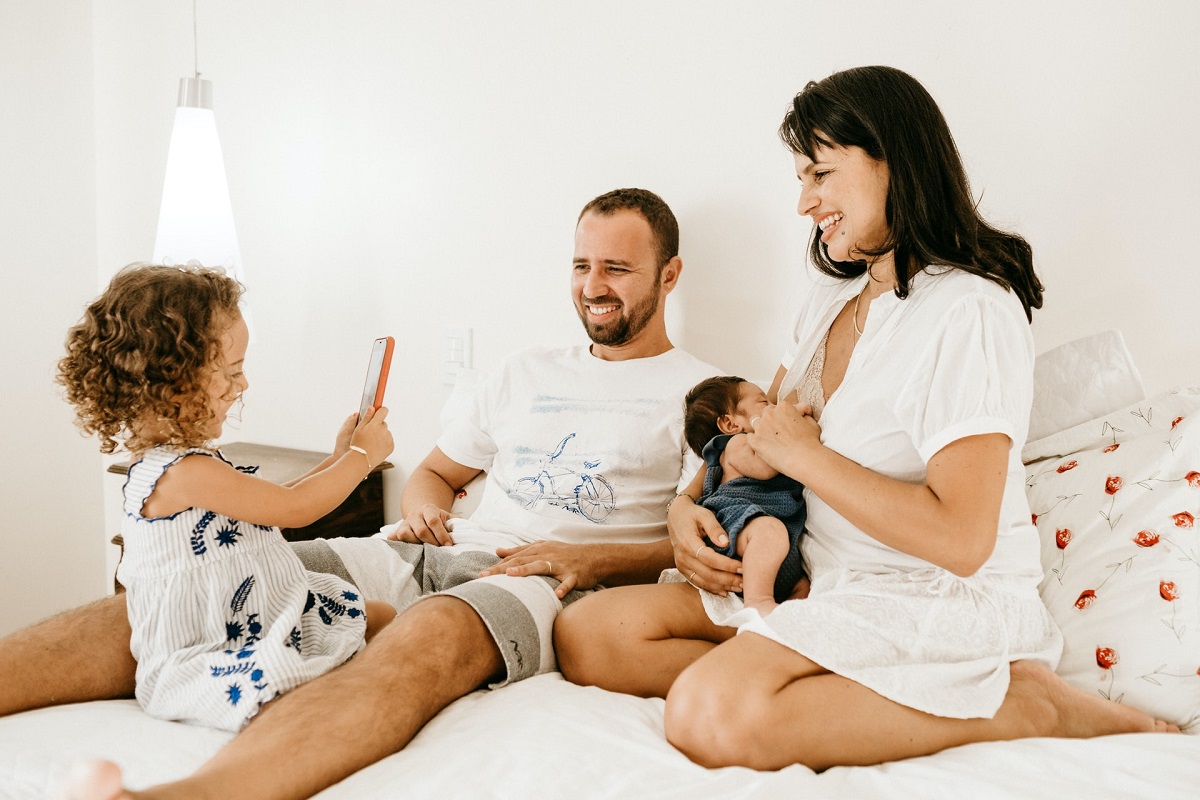 Becoming parents did not decrease the Millennials' affinity for online shopping. A Digital Commerce survey revealed that in 2019, 60% of these adults made their purchases online—a jump from 47% in 2017. Much of these online purchases are driven by what they see on social media. These young adults spend a lot of time on social apps. Take fashion, for example. About 57% of Millennials discover fashion trends on social media, and experts predict that they'd spend $1.4trillion by the end of 2020.
The implications for marketers are huge—the numbers show that social media is still a powerful way to reach out to young parents. 82% will buy a product for the first time if they like it enough. So whether you're selling eco-friendly diapers, educational toys for toddlers, swing sets, or stylish backpacks, social media is the way to go.
Consider Their Personal Passions
According to a study by Google, marketers should not reduce Millennials to being parents alone—even as they raise little kids, parenting is not their sole identity. Although they are parents, they hold onto their passions more than past generations; 75% say that they continued to pursue their personal passions since having children. Moreover, 91% watch YouTube videos to stay on top of general and pop culture news. As such, when crafting buyer personas of Millennial parents, hobbies and pursuits outside jobs should be taken into consideration.
Marketing to Millennial parents can be a challenge because they espouse different beliefs from their own parents. Marketers shouldn't take these differences for granted, as they define their target demographic and pave the way towards making genuine connections with their customers.