Regardless of how much you operate or how outstanding your service is, it will become increasingly challenging to get customers if your company does not appeal to its prospective clients. Highlighting the popularity of your firm should thus be among your top priorities.
What happens from the inside of the company is what matters when creating sales. On the other hand, customers will not enter your business and experience what's inside if the appearance isn't up to pace. What will you do to make your shop look better?
Business Curb Appeal
Improving your shop's curb appeal will help draw in people who would not have known your store existed. Curb appeal is typically among the most ignored components of building an exceptional client experience, which is regrettable. People create impressions in a fraction of a second, and that impression typically begins as they drive by or pull onto your parking area.
Do you want to boost your business in terms of curb appeal? Here are some ways you can do so.
Improve Your Signage
Attracting possible customers' attention begins at the curb. It's simple to be dull and use neutral colors for your signage, but this alone will not grab their attention. Find a method for your signage to symbolize your business while also catching people's attention. If your present logo isn't attracting customers' attention, create a new one.
Don't worry; some folks do it for a living. Get someone to perform the creative job for you. A fun option would be to have a contest and then award the winner with a cash reward or a discount to your business.
Decorate Your Window Display
Have you ever noticed how the mall retailers' window displays are continually changing? That is what you should be doing. If your sign fails to get their attention, ensure your window design will do. Gather your most excellent items and put them on display in the window for added curb appeal.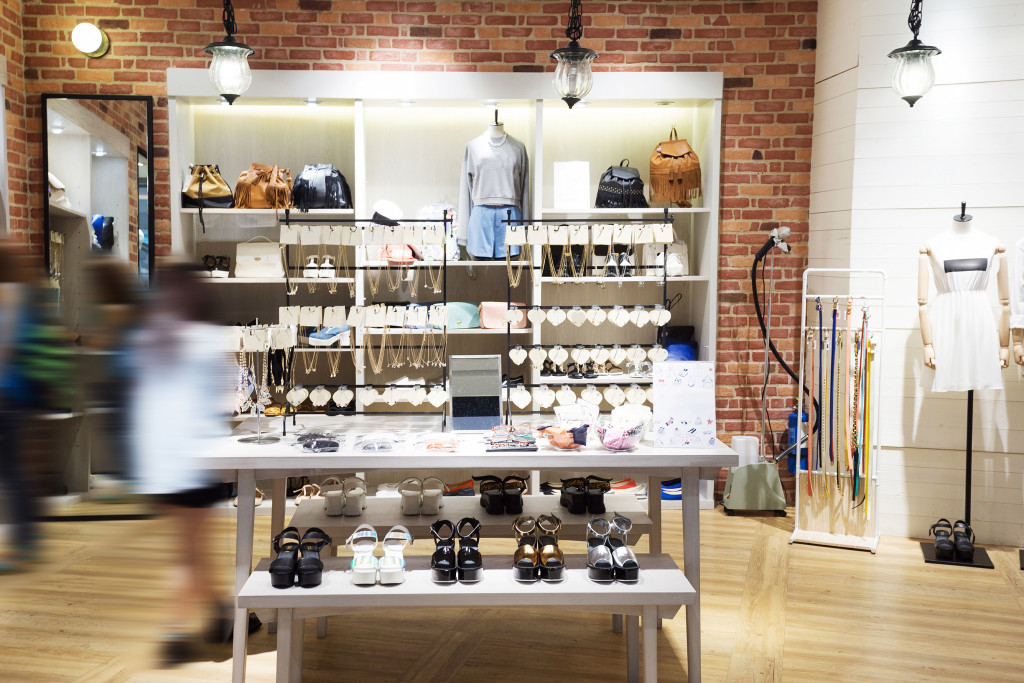 Add Some Color
You could go further than your signage and window display by purchasing some plants and placing them outside your business. It could significantly improve your curb appeal, particularly if you have a green thumb.
You'll probably be able to get away with artificial plants as well. Do whatever is best suited for you. Authentic or not, the idea is to make the store seem nice and stand out from the crowd. Spend quality time on your landscaping, and you can discover plants that are low-maintenance while offering your store a new appearance. More so, you can protect your outdoor pieces by opting for wood fence installation.
Informative Signs
Get educational signage in addition to your shop's actual retail banner. These could be used in your store windows. Use it to help your consumers understand what your store is all about. You could also use window stickers that you peel off when it's time to replace them. Use these to advertise any deals or promotions you could be offering.
Go Digital
Use cross-merchandising methods and spontaneous sales to your advantage. To attract clients, use lighting methods and innovative displays. Play movies to educate customers, amuse them, or for any other selling or promotional tie-in. Incorporate all of your senses into your visual marketing. Remember that an enthusiastic shop attracts people.
Move Outdoors
It is still a retail trend that customers would want to investigate when businesses seem to be busy. Then there's the sidewalk sale. This tried-and-true concept has been around for as long as shops have. When business was sluggish, other establishments would often relocate things outdoors. It gave the impression that something was going on in the shop, which piqued people's interest and drew them in.
It attracts passers-by who might otherwise avoid your shop — and besides, it's not on today's current to-do list. However, when they see anything out front, it catches their attention, resulting in traffic for you.
Send a Buzz
Send a public statement whenever something significant occurs in your company. The goal is to get as much free coverage as possible. If you have enough time, participate in community activities. Consider holding lectures, meetings, or other networking activities at your retail establishment. Generate interest in your company by hosting a one-of-a-kind promotional event.
Let's admit it: your company's storefront or façade is its first impression before you have the opportunity to demonstrate that you have the most remarkable customer service, outstanding items, or better services. If your company favorably captures people's attention, you'll have more significant foot traffic, which might lead to more sales.