If you want to start a business in 2022, you'll need to think about the new normal. People's perceptions about products and services have changed as a result of the COVID-19 pandemic. While opening a restaurant or retail store may have looked like a good idea in the past, you should rethink your ideas until you see how the year unfolds.
The future of employment is undergoing a significant transformation as a result of technological advancements. People desire a fulfilling existence rather than a 'work-filled life.' Today's netizens have a "life-first" mindset and are continuously looking for intriguing freelancing business ideas where they may have complete control over their work-life, including where they work, how they work, remuneration packages, and a variety of other factors.
In this blog post, we will highlight a collection of freelance business ideas that will help you succeed in 2021 and beyond. So without further ado, let's get started!
As more businesses move their operations online, they require distinctive and valuable content to attract a large audience. Because business owners aren't always in a position to develop this material themselves, they frequently hire freelance writers to do it.
It's best to pick a certain niche and become an expert in that field when launching your freelance writing service. You can then build an online portfolio that will help you attract more clients and convert your freelance company idea into a reality!
Many people are looking for someone to teach them a specific subject or expertise. With the evolution of video chat technology, you can now teach anyone anywhere in the world about anything. Freelance teachers usually charge an hourly rate for their work.
Tutoring is not the same as teaching. To work as a freelance tutor, one must be an expert in their field. Many high school and college students require tutoring in topics such as mathematics, English, physics, and chemistry, among others. You can hire qualified teachers for your online tutoring company to expand your business.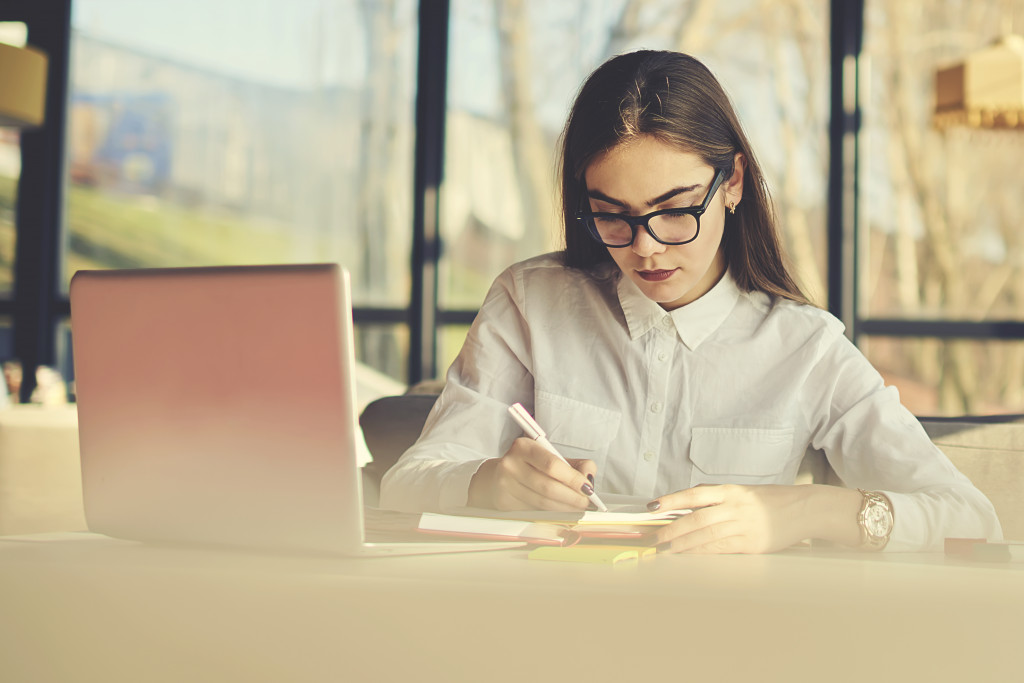 Customers are more aware of businesses than ever before, and they must constantly advertise themselves and maintain their brand image across all media. This could be a great fit for you if you have a penchant for design and storytelling. You may help a brand display itself beautifully and have a great online presence by using your imagination.
It's not just about creating logos and images. You'll be responsible for all areas of branding, including color scheme, logo, typeface, graphics, and more, as well as collaborating with the brand to create a coherent and cohesive message that communicates the company's narrative.
Virtual Assistant Services
Virtual Assistants are needed for a variety of administrative tasks. Virtual assistants are in high demand, whether they're arranging tasks for an entrepreneur or managing the email inbox and calendar of a busy business founder.
Virtual assistant employment may be suitable for you if you're very organized, enjoy systems and processes, and are all about getting things done. You can also enhance your skills by taking a virtual assistant coaching and training course to get the most out of this field.
SEO Consultation Services
SEO (Search Engine Optimization) is a crucial component of every online business. It is a process of improving your content so that it appears on the first pages of search engines such as Google.
Learning the art of SEO is simple, especially if you're prepared to put in the effort to do so. Once you've mastered it, you can earn money by assisting internet business owners. You can offer one-on-one consultations, one-time assignments, or monthly SEO services as part of your SEO consulting services.
The existence and continued evolution of the internet are due to programmers' tireless efforts. Thousands of businesses and people are looking for programmers to help with duties such as software development and coding.
You will have the chance to construct a variety of websites and apps. With the right skills, this business can help you earn a suitable amount within a short period.
Social Media Management Services
A social media presence is an important aspect of every internet business. Businesses can reach a large audience this way. Having a social media account also allows firms to connect with their customers on a more personal level.
Many organizations and brands now employ social media managers to generate and disseminate content that keeps their customers interested. You may earn a lot of money as a freelancer by managing other people's social media accounts.
It's the perfect time to start a freelance business. It may take some time to establish a client base, but once you do, you'll have a rewarding career ahead of you. Consider which of the aforementioned ideas best suits you and get your freelance business up and running.