Increasing market share is essential for businesses to stay profitable. Market share reflects the competitiveness of a business. It also plays a significant role in determining how much revenue a company generates.
And as a business owner or entrepreneur, you're always looking for ways to grow your business and increase your market share. After all, a larger market share means more customers and more revenue. But how can you achieve that growth? Here are some tips:
Invest in SEO.
Search engine optimization is one of the most effective ways to grow your business. Optimizing your website for search engines will increase your visibility online and attract more visitors to your site. And, as we all know, more visitors means more potential customers.
There are several ways to improve your website's SEO, but some of the most important include:
Choosing the right keywords: When it comes to SEO, keywords are king. Choose keywords relevant to your business that you think potential customers will be searching for.
Creating quality content: Besides using the right keywords, your content must be well-written and informative. Otherwise, why would anyone want to visit your site?
Building links: Linking to other websites (especially those relevant to your business) can help improve your website's ranking in search results.
By following these tips, your business can boost search engine rankings. You should work with a reputable digital advertising agency to increase your online presence if you are unsure how to get started. The agency should use different tools and techniques to help you grow your traffic and improve your online presence.
Focus on quality.
If you want your business to grow, you need to focus on providing quality products and services. Consumers are increasingly savvy and can distinguish between high-quality and low-quality offerings. When you focus on delivering quality, you set yourself apart from the competition and increase your chances of success.
To ensure that you deliver quality products and services, invest in quality research and development. Also, be sure to have rigorous quality control processes in place. By doing these things, you can be confident that you are providing a high-quality experience for your customers.
Aside from quality, you should also demonstrate the benefits of using your products and services in the market. One way to do this is by creating marketing materials highlighting the key benefits of using your products or services. You can also create case studies or testimonials from happy customers to show how your products or services have helped them achieve their goals.
Another way to promote the benefits of using your products or services is through online marketing channels such as social media and search engine optimization. By promoting the benefits of using your products or services online, you reach more potential customers and help them understand why they should choose you over the competition.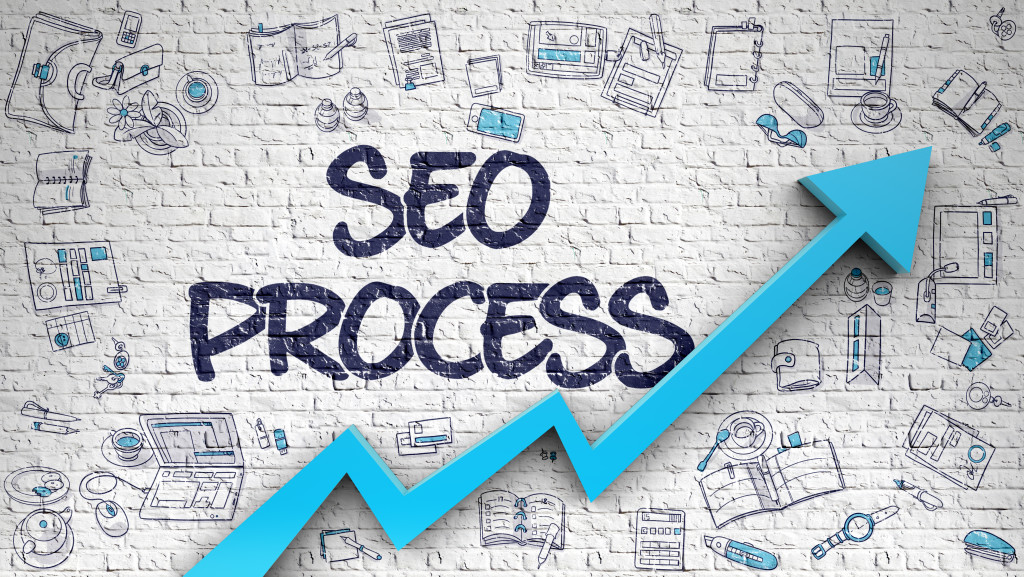 Innovate.
A business needs to constantly innovate to stay ahead of the competition and become successful in the market. If a business is not innovating, it will quickly fall behind and lose market share. You should constantly create new products or services, improve your existing products or services, and find new ways to reach your target market.
It can be difficult for a business to innovate independently, so it is crucial to have a strong R&D department or team that can help come up with new ideas. A business should also make sure that its employees are constantly thinking about ways to improve the company's products or services. The best way to do this is by implementing a continuous improvement process where employees are encouraged to develop new ideas and solutions regularly.
Stay updated with industry trends.
Businesses need to keep up with industry trends to maintain a strong market share. By knowing new technologies, products, or services are hitting the market, businesses can stay ahead of the curve and better appeal to their target consumers. Additionally, staying up to date on industry trends can help businesses anticipate changes in their industry and plan for them accordingly.
Since it is challenging to stay on top of industry trends, you should have a few reliable sources that you can turn to for information. Here are a few tips:
Read trade publications: Trade publications are an excellent source of information on new developments in your industry.
Attend trade shows and conferences: These events are great opportunities to network with other professionals in your industry and learn about new trends.
Follow thought leaders on social media: Keep an eye on what influencers in your industry are saying about current trends. You can also learn a lot by reading their blog posts and articles.
Talk to your customers: Your customers can be a valuable source of information about what trends resonate with them. Stay in touch with your customer base and collect feedback regularly.
Following these tips, you can start growing your business and increasing your market share today!