As business owners and entrepreneurs, you often work hard and don't get to enjoy the fruits of your labor. When it comes to rewarding yourself, there are many things you can buy that will make your life easier and more enjoyable. From a subscription to a service that takes care of your errands to an experience that helps you relax, here are some unique rewards you can give yourself for a job well done.
1. A Subscription Box Service:
If you're always busy running errands or just need something fun delivered to your door every month, then subscribing to a box service is the perfect reward for doing a good job. There are many subscription boxes available in all price ranges, so there's something out there for everyone!
Some monthly boxes include clothes, beauty items, and health products. There are even subscription boxes that provide monthly snacks that are healthy and delicious. Or, you can get a box of luxury beauty products delivered to your door each month.
Regardless of your interests, a subscription box service is a great way to reward yourself for all of your hard work. It will also be an excellent way to surprise yourself each month with something new and exciting.
2. A Smart Home Device:
Smart home devices are becoming increasingly popular, but they can be pricey. If you've wanted one of these devices for the longest time—then treat yourself with one as a reward!
These devices make everyday tasks more manageable by providing hands-free convenience, like controlling lights and playing music with voice commands. They can also provide security and peace of mind by monitoring your home when you're away.
There are a variety of smart home devices on the market, so there's something for everyone. Whether you want to control the temperature in your house with voice commands or get notifications when someone opens the front door—you can find a device that fits your needs. Investing in a smart device will make your life easier and more enjoyable—so it's the perfect reward for all of your hard work!
3. An Experience Gift Card:
Instead of buying material things for yourself as a reward, why not invest in an experience instead? Try purchasing an experience gift card from sites like Groupon or Living Social, which offer discounts on experiences like spa days or cooking classes.
This way, you can do something fun while also learning something new! For instance, you could take a cooking class to learn how to make those gourmet meals you've always wanted to try. Or, you can enroll in an online photography course and learn the basics of taking great photos.
Experience gift cards are perfect for treating yourself after hard work—you'll have fun while also learning something new!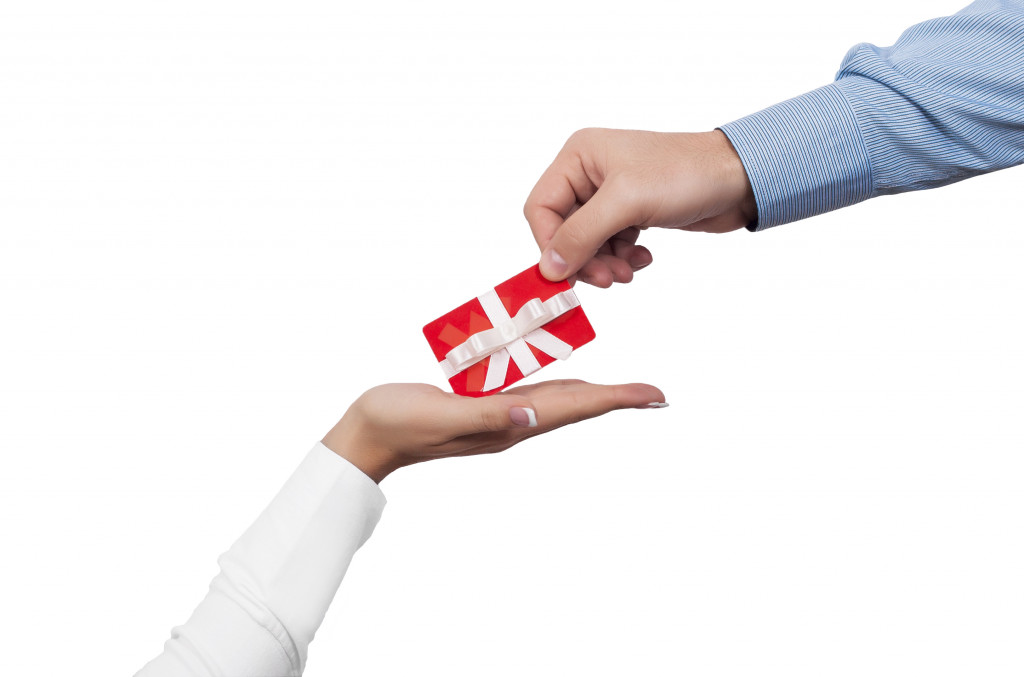 4. Electric Golf Cart:
If you love golf, electric golf carts are the perfect reward for a well-done job. These vehicles provide convenience and comfort while you're on the course—they reduce strain and make the game more enjoyable.
You can find golf carts in different price ranges depending on your budget, but they typically include features such as energy-saving motors, adjustable seats, and convenient storage areas. They are also designed to be peaceful and environmentally friendly.
Plus, they look great on the course! So whether you're a professional golfer or just enjoy playing a casual round of golf—a golf cart is an excellent reward for all of your hard work.
5. Outdoor Gear:
If you're an outdoor enthusiast, then this may be the perfect way to reward yourself for doing a great job at work! Invest in some high-quality outdoor gear such as hiking boots, camping equipment, or cycling apparel so that you can take full advantage of nature when the time comes.
You can use these items for all kinds of outdoor activities, from camping in the woods to going on a biking adventure. Not only will you have fun and get some exercise, but you will also be protecting yourself with high-quality gear that was designed to last.
Plus, having your own outdoor equipment can save you money in the long run because renting items can be expensive. Investing in your own gear is a great way to reward yourself for your hard work!
6. Technology Gadgets:
Technology gadgets are constantly evolving, and they make great rewards! Whether it's the newest phone on the market or the latest gaming console, tech gadgets are sure to bring joy into your life while also making everyday tasks easier.
Plus, they come in all shapes and sizes—so no matter what kind of tech gadgets you prefer, there's bound to be something out there for everyone! For starters, why not invest in a virtual assistant or a pair of noise-canceling headphones?
You can also treat yourself to an upgraded laptop or tablet for work or entertainment purposes. Whatever your preference is, technology gadgets are sure to make your life more enjoyable and provide you with the perfect reward for all of your hard work!
Rewarding yourself should be something that everyone does after working hard at their business endeavors. It's important to recognize all of your hard work and accomplishments with something special just for you! Whether it's investing in technology gadgets or treating yourself to an experience gift card, these unique rewards will help encourage productivity and put a smile on your face when times get tough. So go ahead — treat yourself today! ​​