The holiday season is a busy time for everyone, but it can be especially challenging for business professionals. With clients to please and deadlines to meet, finding time to celebrate with family and friends can be challenging. However, following these tips can help you create free time to enjoy the holiday season without sacrificing your work commitments. Read on to learn more.
1. Delegate
One of the best ways to create some free time is to delegate some of your tasks to other team members. If you have someone capable of taking on additional work, offload some of your tasks to them so that you can focus on more important things. This will help you get your work done more efficiently and free up time in your schedule. Many managers are hesitant to delegate tasks, but it can be a great way to create more time in your day.
Of course, you shouldn't completely offload all of your tasks. Others are also trying to get their work done and may not be able to help out as much. If you need help, don't be afraid to ask – your team may be able to work together to get everything done faster. Or you may be able to hire a freelancer to help out with some of the more tedious tasks. This way, you can manage your workload without adding additional stress.
2. Take advantage of technology
There's no need to waste time driving into the office when you can accomplish just as much from home. Today's technology makes it easy to stay connected and get work done remotely. So if you can work from home, take advantage of it! You'll be able to get your job done while spending more time with your loved ones.
An excellent way to do this is by using a remote desktop application. This lets you access your work computer from any device and stay productive. You can use an app like TeamViewer to access your work computer remotely and save files to the cloud. This is a great way to stay productive while avoiding distractions. But you can also look for a simplified TeamViewer alternative if you don't need the full-blown version.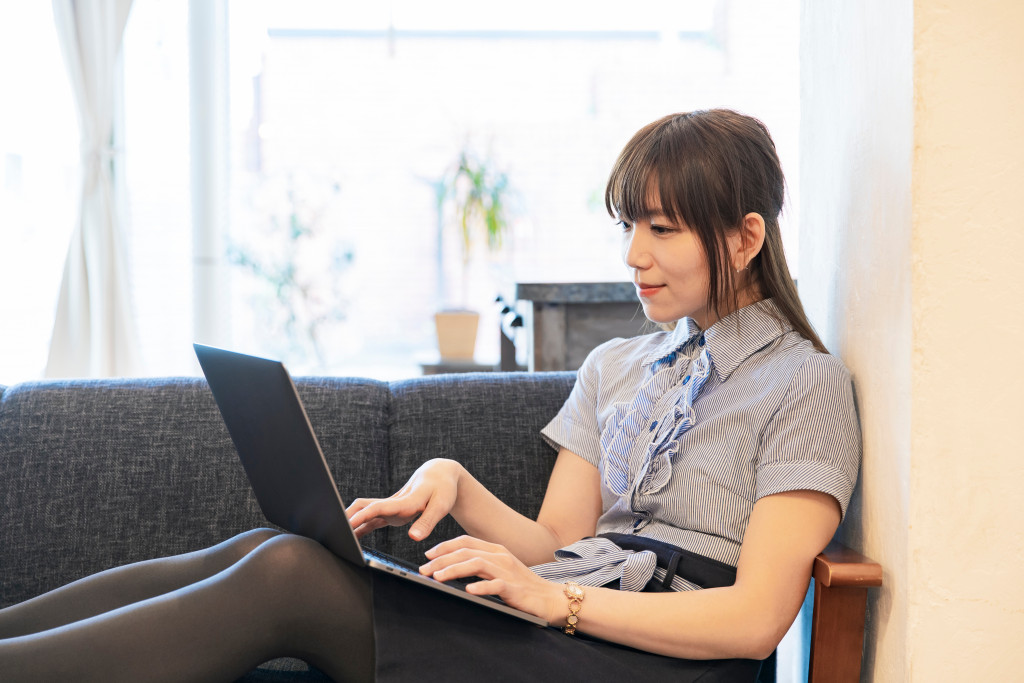 3. Set priorities
During the holiday season, it's essential to set priorities and focus on what's most important. If you have a project that can wait until after the holidays, put it on the back burner. It doesn't mean you aren't committed to your work, but it does show that you know how to prioritize. Try to focus on the tasks that need to be done now, and don't let the smaller tasks take up too much of your time.
Setting priorities will help keep you focused and allow you to create some free time for yourself. You can use that time to spend with family or enjoy a much-needed break. Some people find that taking short breaks throughout the day is a great way to stay motivated and productive. This can help you make the most of your time and allow you to take a break when needed.
4. Don't overcommit
It's easy to want to do everything during the holidays, but this can lead to more stress than enjoyment. Instead of trying to do too much, pick a few things that are most important to you and focus on those. This will help you enjoy the holiday season without feeling frazzled. Learn to say no if you don't have the time or energy to commit to something. This way, you can focus on what's important and create more free time for the merry season.
If you don't have a say in your workload, speak with your boss about the possibility of taking on fewer projects during the holiday season. Most employers understand that their employees need time off to rest and recharge. Ask if there is any flexibility in your workload, so you can make the most of the season.
5. Make a plan
One of the best ways to ensure you can get everything done during the holiday season is to plan ahead. Make a list of everything that needs to be done and schedule time in your calendar to get it all done. You can also set aside some time for yourself and your family to make sure you have time to relax and enjoy the season.
Use a planner or calendar to keep track of all your tasks and commitments. This will help you stay organized and on top of your work. You can also use a project management tool to delegate tasks and track progress. Make sure you plan ahead and give yourself enough time to complete everything.
No matter how busy you are during the holiday season, remember that it's essential to take some time for yourself! By following these tips, you can create some free time in your schedule so that you can relax and enjoy this special time of year. You can make the most out of the holiday season with a little bit of planning and organization. Happy holidays!