The low mortgage rates gave many people the opportunity to own their first homes during the pandemic. Many people may have bought land to allow them to build their homes from scratch. On the other hand, others opted to buy existing homes since it was cheaper than building a new home.
If you are a part of the second group, you should remember that your work does not end after receiving the keys to your new home. Here are the things you need to do before you move into your new home.
Deal with the Essentials
The first thing you need to do before moving is to check the home for any maintenance issues. While you may have hired a home inspector to check the property before you bought it, they may have found issues that require your immediate attention. These issues may have been the reason behind the low asking price of the seller. In these situations, you should work on these issues before you move in.
Another thing you should do is to change your address on the official website of the US Postal Service so your mail will go to the correct address. Canceling your utilities in your previous home and setting them up on your new address is also important so you can avoid cold, candle-lit dinners on the first few days of your stay in your new home.a
Check for the Things to Do
You should also check for the things you need to do and acquire before moving in. For instance, you have to buy a lawnmower or weed trimmer if you have a lawn on your new property. A sprinkler set, rake, and shovel are also useful tools to have. Additionally, you may want to dispose of some things that might not be useful for you in your new home. With this, you can hold a yard or garage sale to make money out of these items. This also allows you to raise additional funds to use when you move into your new home.
Clean and Install
Cleaning the house before moving in is another thing you should do, especially since the pandemic is not yet over. Aside from cleaning, you should also disinfect the home, especially in high-touch areas. You may even want to repaint the walls, set up power strips, and replace all filters in the house.
You should make sure to check the house for possible mosquito infestation. If you see signs of an infestation, you should get the services of a mosquito control company to handle it. These companies have the skills and equipment to deal with any infestation in the house.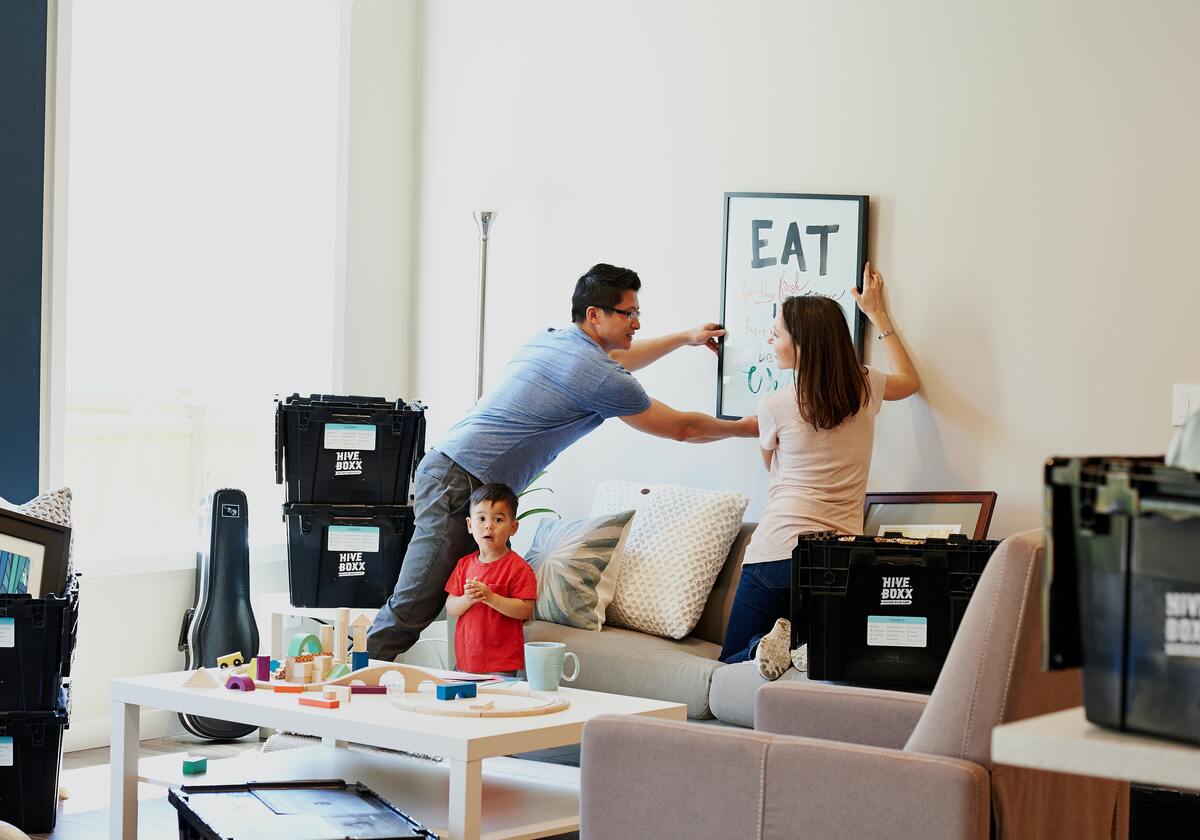 You should also prepare a box containing everything you need in the house. These items include toilet paper, hand soap, trash bags, and shower curtains, among others. You will make your first day in your home more pleasant.
Hire Professional Movers
Getting the services of professional movers is also a good idea. While it may be costly, you'll recognize the value of getting their services if you try to pack the things you need to bring into your new home. It isn't easy to ensure everything is packed into a truck before going to your new home.
But if you do not have the budget for professional movers, you can opt to rent a trailer and pack your personal belongings yourself. You also have the option of hiring professional helpers to help you pack and unpack your belongings when you move.
Set up the Furniture
If you do not have any furniture yet, you can start by looking at the things you will need in your new home. Some of the things you should get are a sofa, couches, dining table, chairs, and appliances. You can look for pre-owned items so you can save on the cost of acquiring these items. Anyway, you can replace them in the future when you already have the budget.
Secure the Home
Another important thing for you to do is to secure the home. This means you have to change the locks since you are not sure who has a copy of the keys to the house. You can also install a deadbolt on the doors of the house for added security. Installing a home security system can also allay any concerns about the security of your home when you are at the office. Aside from home security, you should also check the smoke alarms and make sure they are working. You can also install smoke alarms if the house does not have any.
Before new homeowners move into their new house, they should go through a list of things to avoid any issues once they start living in their newly-bought homes.