Plumbing is an allied real estate business or industry in its own right. You name a facility, and it has got to have plumbing lines. Today, you will see a lot more sophistication in plumbing practices than ever before. Proper technology and equipment selection are essential to make any bathroom pleasant. It can also reduce the cost of households and businesses.
More and more buildings and businesses are turning to save water, as it is a precious resource today. Water conservation efforts are in full swing; with the groundwater table sinking by the day, water conservation efforts are in full swing. The installation of a proper plumbing system can help you save gallons of water. Moreover, if cracks and leaks in pipelines are not fixed as early as possible, it can damage the building and foundation.
Read about the top plumbing technologies today.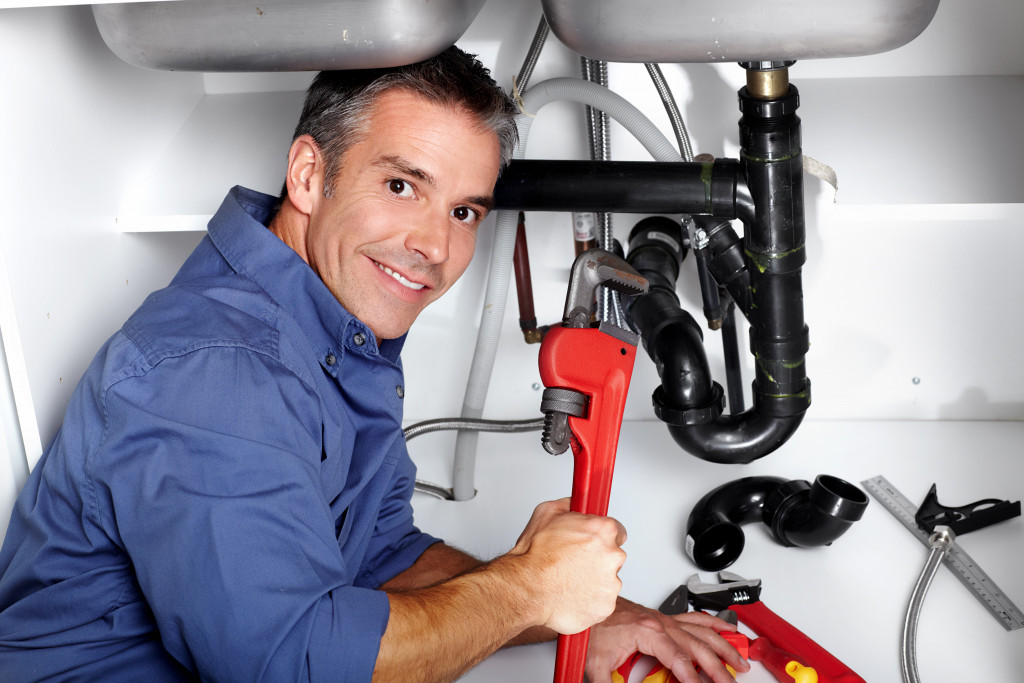 Hands-free Faucets and Fixtures
You know what we are talking about here. These are already in business and do not need much introduction. A sensor in place detects a hand when placed underneath the faucet. The water starts flowing immediately after that. They are a priority in the kitchen and the bathrooms. This is a boon in today's times, as it has got a lot to do with hygiene issues.
You should also know of the technology that does this work. It is called motion plumbing technology. Not every handyperson can fix things like this. If you ever get a plumber to install such systems or repair one, get one who has undergone contractor license continuing education. By doing so, you can ensure that the incumbent you are appointing has complete knowledge of such new-age systems. Technical qualifications matter when you are investing in such scenarios. Moreover, you would not want the technician to damage the faucets and fixtures owing to improper mechanisms.
Smart Toilets
These toilets offer more than one benefit. Firstly, you can save on water. These come in two of the variants – a half tank and a full tank. So, when you flush, only that amount of water inside the tank comes out. Apart from saving water, this new plumbing technology brings features such as self-flushing with the help of sensors. You may also get a foot-warming device attached to the system. It is a boon for those cold winter mornings when you step out of bed to rush to the toilet. Some of these are even governed by remote controls. If that is not enough, they may also come equipped with deodorizers and scent dispensers. Now, that is what we call technology.
Tankless Water Heaters
This is, by far, the most searched technology that people are looking for. The water heater mainly heats the water as it flows through the tank, so you do not need storage for it. People want the convenience of flowing water without installing large devices for water storage. You can delegate this trend to the fact that most condominiums have smaller bathrooms nowadays.
Additionally, such tankless water heaters consume less energy. So, that is a double boon for you. You can waste less space and also save on energy bills. You can choose one controlled by solar heating systems, gas heating systems, or electric ones.
Leak Detectors
Most new-age technicians will be able to help you with this. They are much in demand, as the smoke detectors today. No establishment can do without these. The technician will most often place the leak detector where a leak is probable. You will simply get an alarm when the leak occurs. Most commercial establishments will have numerous people using the faucets, pipes, and fixtures.
Additionally, not many monitors, if anything, need attention until the system stops working completely. These problems are pretty common in public spaces. If you want to save space from flooding and the high costs of pipe installation, you should go for a leak detector.
Water Recirculation Mechanism
Hot Water Recirculation extends the tankless water heaters we talked about earlier. Now, you can collect the water released out of the drain and direct it back to the plumbing. It will save on the water as well as the energy. Most organizations have this in place to conserve natural resources. Apart from this, Greywater recirculation is also in practice today. It collects water from the drains of the kitchen and toilets and directs it for watering to the lawns. The initial investment brings in good returns in the future.
These are just a few technologies that have given the plumbing industry a shake-up. You should get these installed on your premises to avoid overuse of the natural resource and conserve energy and reduce bills.