Business-to-business (B2B) companies often invest a significant amount of money in tastefully-designed and optimized websites and compelling ads to reach their audience. Some of them make the mistake of leaving out their social media accounts in the plan, and not leveraging them enough to gain leads.
According to a whitepaper from market intelligence firm International Data Corporation, over 75% of buyers and C-suite executives use social media channels like Twitter, Facebook, and LinkedIn to make purchasing decisions. Find out how these social media platforms can help your business.
Social Media Is Made for Business, Too
It's not a shot in the dark when you post and create ads on these social media channels. Platforms like Facebook for Business and Twitter for Business provide you with all the data you need to gauge every post and ad's performance.
Beyond the likes, replies, comments, shares, and retweets, you get to see the actual number of people who saw your content. Social media analytics also records how many people clicked on your links or visited your page. It plots data about your campaigns in easy-to-understand graphs. You can monitor the progress of your social media campaign without a hitch. Plus, you can tweak each ad and post immediately to boost your stats and reach your target demographic – whether they're 35 to 50-year-old males in Denver, CO or 18 to 25-year-old girl bosses in Portland, ME.
Social Media Improves Your Search Rankings
If you've hired an SEO company to improve your website's rankings, chances are they do social media marketing, too. These platforms help you rank through share buttons on your homepage or blog posts. According to Search Engine Journal, when people like the content on your website, they will likely share it on their social media profiles. Their post creates a link to your page that helps raise your rank on Google's search results.
SocMed Innovations are Almost Endless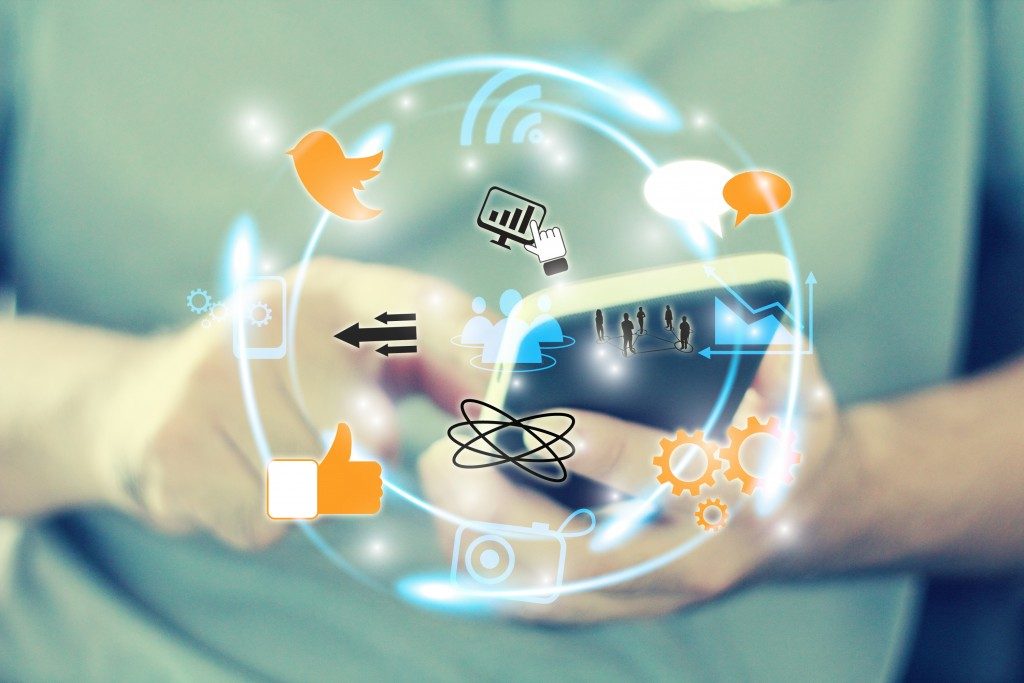 Apart from traditional advertisements and posts, these platforms are finding new ways for you to engage with your audience. Facebook Messenger is blazing the trail with its AI-powered bots. You can use these chatbots to provide pre-programmed messages to your potential and existing clients. They can provide simple information like pricing packages and product specifications.
You may also use chatbots as a customer service desk that will provide useful troubleshooting information before escalating a problem to an actual representative. You can add a shopping section on your Facebook and Instagram page, where clients can directly buy products. If you prefer transactions on your website, there's an option to replace the "add to cart" or "buy now" button with a link to a product page on your site.
When it comes to events, you can easily update your clients through Facebook and Instagram stories. These two platforms have a Livestream feature that you can set up with just a few taps to make sure your audience doesn't miss anything happening in your company.
Whether you're looking to reach your audience with well-targeted ads, improve your website's search rankings, or provide automated customer service, these social media platforms will be useful to you. Your current and prospective clients are on Facebook, Twitter, and LinkedIn every day. They're just waiting for you to reach out and engage them.