Many people have turned their passion into a business. The passion can be anything from cooking to quilting. If you're good at what you do, there's a market for it. And if you're clever, you can make your hobby into something that brings in a steady income.
If quilting is your passion, you can consider turning it into a business. Opening a quilting shop is not as easy as it sounds. A lot of planning and preparation goes into starting any business, let alone one that involves dealing with fabric! Here are a few tips to help you get started on the right foot.
Have a business plan.
A business plan is essential for any business, but it's crucial for a quilting business. Without a business plan, you won't have a roadmap to follow, and you're likely to make mistakes that could cost you time and money. A business plan should include your business goals, how you plan to achieve them, and what you need to do to get started.
The business plan should have three parts:
The Executive Summary: This is a brief overview of your business plan. It should include your business name, elevator pitch, and a short description of your products or services.
The Market Analysis: This section should describe your target market and competitors. It's important to understand your target market and what they're looking for in a quilting shop. You should also know who your competition is and what they're offering.
The Financial Plan: This section will include your start-up costs, operating expenses, and expected revenues. It's essential to have a good understanding of your finances before you start a quilting business.
Secure financing.
Securing financing is among the most important aspects of starting a quilting business. You need the money to buy the equipment, materials, and supplies you'll need to get started. There are several ways to secure financing, including borrowing from family or friends, applying for a small business loan, or using your savings. You can also check for financing options offered by the government.
Your business plan will be helpful when you're applying for financing. Lenders and investors will want to see that you have a well-thought-out plan for your business.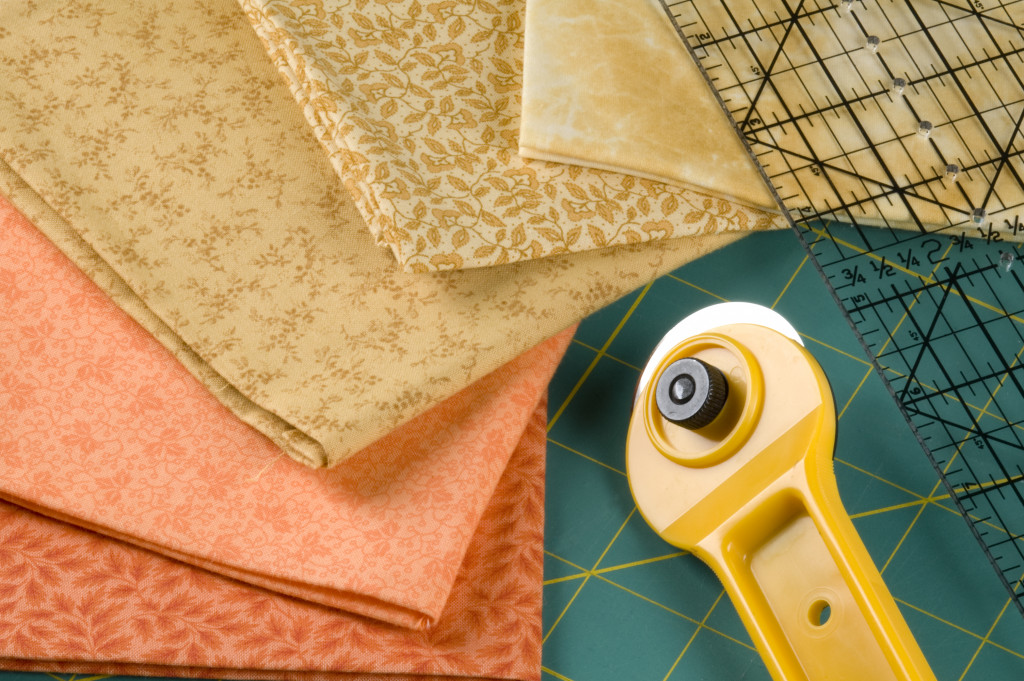 Get the necessary licenses and permits.
When starting a quilting business, it is vital to make sure you have all licenses and permits. This will ensure that your business is operating legally and that you are following all of the necessary regulations. It can be easy to forget this step, but you need it, so your business will succeed. Talk to your local Chamber of Commerce or Small Business Administration to find out what licenses and permits you will need for your quilting business.
You should remember that a quilting business can be a home-based business. If you plan to pursue it as such, you will need to take care of several things that other businesses don't have to, including:
Zoning: You will need to ensure that your home is zoned for a business. This may require a special permit from your city or county.
Insurance: You must have liability insurance to protect yourself and your business.
Business Licenses: You must get a business license from your city or county.
Take the time to research what licenses and permits you will need for your quilting business. It is better to be safe than sorry when starting your own business.
Buy the necessary equipment.
To start a quilting business, you must buy some basic equipment. This includes a sewing machine, fabric, scissors, pins, and other supplies. You may also want to invest in a quilting frame or hoop to help you keep your material taut as you sew. You should also buy an automated fabric cutter. The device makes preparing the cloth you need to make the quilt easier.
Once you have your equipment, set up a workspace in your home. This can be a dedicated room or a corner of another room. Make sure your workspace is well-lit and comfortable, as you will be spending a lot of time here!
Market your business.
One of the most important aspects of running a quilting business is marketing it. You need to let people know that your business exists and what you have to offer. There are several ways to market your quilting business, including online advertising, print advertising, and word-of-mouth marketing.
Online advertising is a great way to reach a wide audience. You can create a website or blog for your business and use social media to promote it. You can also use online directories like Google Business Profile and Yelp to list your business.
Starting a quilting business can be a great way to make money with your passion. Following these tips can start your quilting business and make money!