Minor upgrades and improvements can add value and appeal to a rental property.
Overhauling your home's paint job and considering lighting, kitchen, and bathroom upgrades are cost-effective options.
Regular inspections and repairs to the roof of the property are crucial for safety and aesthetic appeal.
Curb appeal is important; invest in landscaping, spruce up the entrance, and power-wash exterior walls.
Owning a rental property is a great way to generate passive income, but it also comes with its own set of challenges. As a landlord or rental homeowner, it's essential to keep your property up-to-date, well-maintained, and appealing to potential tenants. When renovating your rental, you may feel overwhelmed by the costs, but it doesn't have to be that way. Here are various low-cost ways that you can consider.
Interior Upgrades:
One of the most cost-effective ways to add value to your rental property is to make minor upgrades and improvements. These projects are relatively inexpensive but can go a long way toward increasing the appeal of your rental. Consider the following:
A Fresh Coat of Paint
One of the easiest and cheapest ways to add value to your rental property is to give it a fresh coat of paint. A new paint job can completely change the way a room feels and looks, making it appear more modern and cleaner at the same time.
Neutral colors are always a safe bet as they appeal to a broad range of people and create a blank slate for tenants to personalize the space. You can also choose to paint an accent wall to add a pop of color and make the room more appealing.
Lighting Upgrades
Good lighting significantly impacts the overall look and feel of a rental property. Upgrade outdated lighting fixtures with new ones that look better and are energy efficient. You can replace light bulbs with LED bulbs, which consume less energy and last longer.
Ensure that the lighting in the house is adequate and every room has different lighting options to set the mood. Consider adding more lamps or installing dimmer switches to make spaces feel more inviting.
Kitchen Upgrades
The kitchen is the heart of any home, and it's one of the major factors tenants consider when choosing a rental property. You can upgrade the kitchen on a budget by repainting the cabinets, adding new hardware, or installing backsplash tiles. Consider switching to low-flow faucets to reduce the water bill.
Bathroom Upgrades
Upgrading a bathroom in a rental property doesn't have to be costly, but it can significantly increase its value and appeal. Consider replacing toilets, sinks, light fixtures, and showerheads with modern options that are water-efficient. Repainting the bathroom walls, adding new caulking, and upgrading the countertops and bathroom tiles will also add value.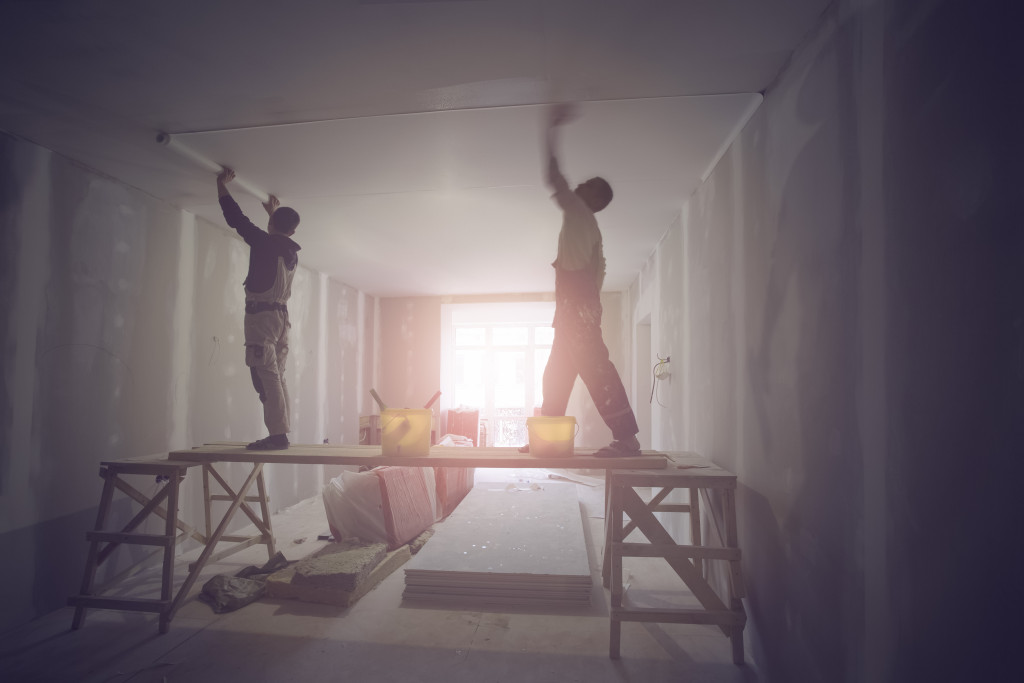 Roofing Repairs & Updates
Keeping the roof of your rental property in good condition is essential for its market value. Make sure to regularly inspect for any signs of damage, such as missing shingles or water spots.
Neglecting roof repairs can result in further damage and expensive repair costs down the line. So hire a reliable contractor experienced with roofing services to inspect yours for any issues.
This will ensure that your rental property is well-maintained, safe, and aesthetically pleasing to potential tenants. In fact, a well-maintained roof can even add to the exterior appeal of your rental property.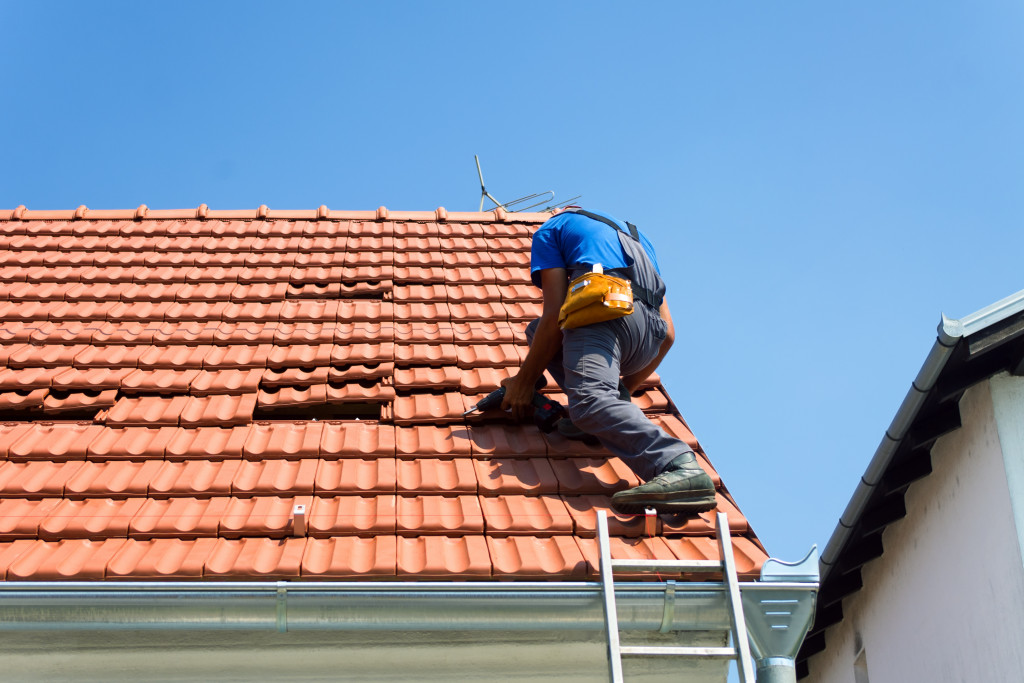 Curb Appeal
The first impression that potential tenants have of your rental property is based on its curb appeal. A well-maintained front yard and exterior will attract more tenants, so invest in simple landscaping practices like adding flowers or planting shrubs.
Some low-maintenance plants include succulents, daisies, lavender, and bamboo. You can also plant colorful potted plants on the porch to add a splash of color and texture. Just make sure that they are properly maintained and kept in good condition.
Lastly, spruce up the entrance by replacing old doorknobs, painting or replacing the front door, adding outdoor lighting, and installing window boxes. You can also power-wash the exterior walls and walkways to give them a fresh, clean look.
Maintaining a rental property that is appealing to tenants can seem like an overwhelming task, especially if you're on a tight budget. The good news is that there are low-cost ways to upgrade your rental property without breaking the bank. By investing in straightforward, budget-friendly upgrades like fresh paint, improved lighting, and modern upgrades in the kitchen and bathrooms, you can add value to your rental property and significantly increase its appeal. Remember, the goal is to create a comfortable, inviting space that tenants will love to call home.