Savvy companies understand that students are the future. As such, they need to connect and engage with students so that they build lifelong brand loyalty. Businesses ought to make this year the coolest year ever with promotional swag for students.
Since students are looking forward to beginning a new school year. Businesses have the chance to promote their brand with custom promotional items for students. Custom promotional products in Australia provide an excellent way of creating school spirit and encourage brand exposure for students, teachers, and parents. The best part is that your business is sure to get repeat brand exposure. These custom products will not only make your brand appear cool, but they will also give a lasting impression on students throughout the year.
Hats
When college students receive their admission letters with your cool promotional caps, you can count on them taking one or two photos. Other students will admire the trendy and stylish hats that you have given as promotional gifts. A fashionable hat will provide students with an effortlessly cool appearance as they hang out and walk around the university.
Desktop clips for drinks
Most university students have laptops. They use their laptops on campus premises and hostels. Laptops are placed on desks, which sometimes leaves no space for other things such as drinks. Therefore, you can take advantage of that by giving them desktop clips for drinks. The clips will offer students a comfortable place to put their glasses as they work on their assignments using their laptops.
Branded open-bottom sweatpants with pockets
College students enjoy lounging around after a busy week of lectures. Therefore, branded sweatpants with a pocket are an excellent giveaway for students as well as for your brand because it increases brand exposure as they lounge around. Studies also reveal that students flock to stores to purchase sweatpants with pockets to show pride and feel comfortable. Therefore, branded sweatpants are a kill for your brand.
Protector neck totes
These are custom promotional giveaways that guarantee your brand awareness in college students. Protector neck totes hold and keep identification cards visible. You can give these neck totes to students who have recently joined college during their orientation to help them keep track of their new campus IDs. Remember to print your logo on the bottom centre or the direct centre for more natural visibility.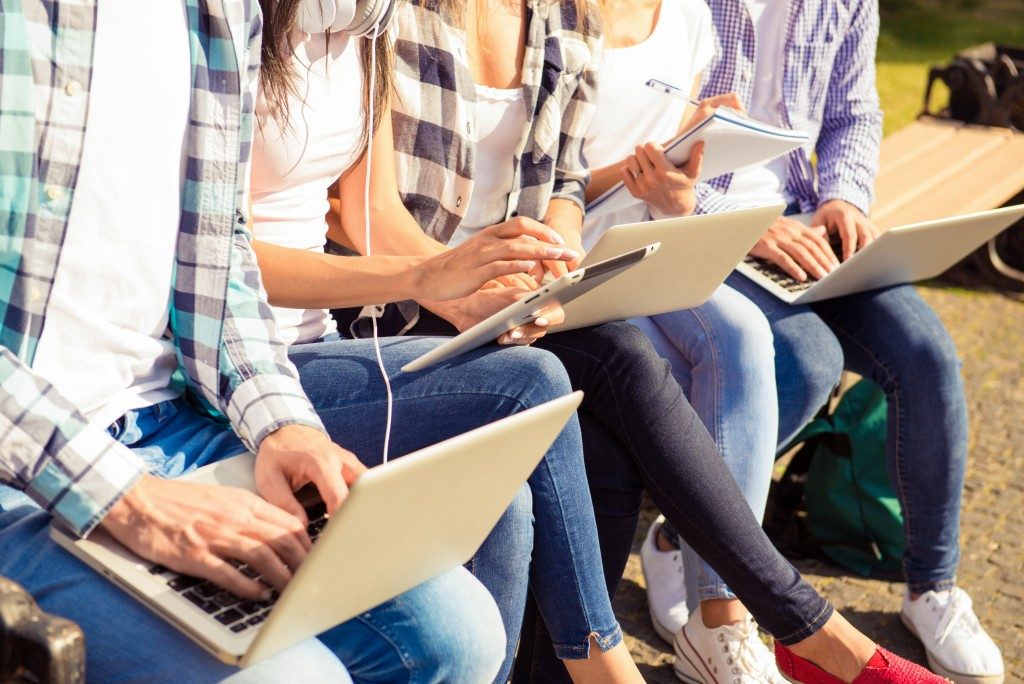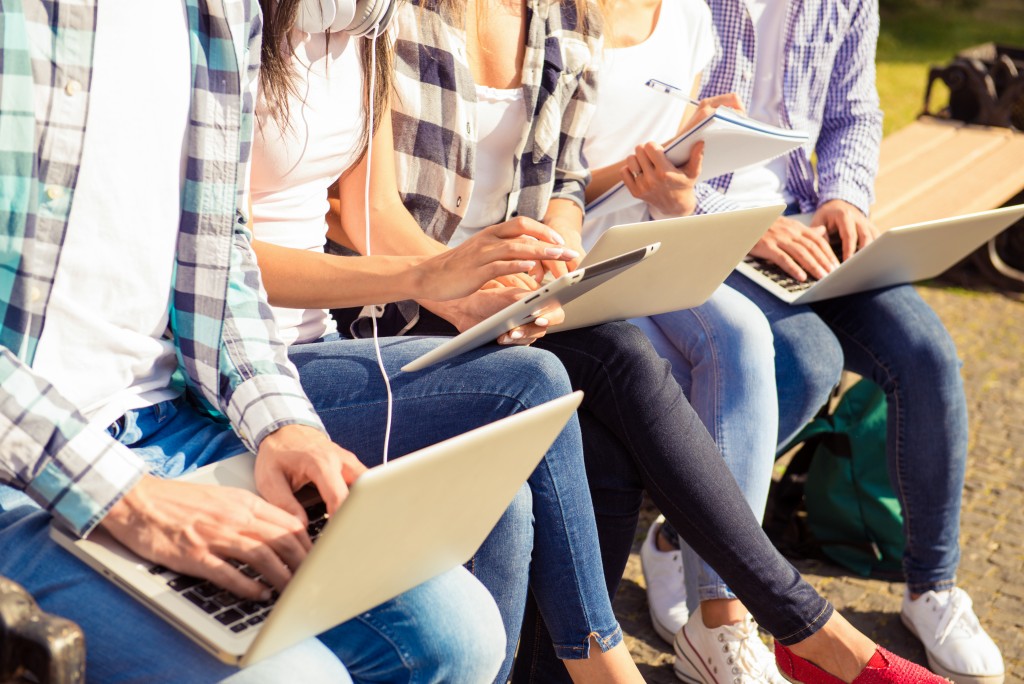 Headphones
Having your business logo on headphones is an efficient and quick way of earning significant cool points for your brand. Headphones are an excellent promotional product for college students because most of them enjoy listening to music. Besides, headphones will make them feel and look fashionable, which is what you want to achieve when you give away this promotional item.
Customised laundry bags
Every student understands the hassle that comes with lugging heavy laundry baskets up and down the hostel stairs. Therefore, you can give personalised laundry bags to college students during their orientation. Make sure that the laundry bags have your logo and contacts on them.
All these giveaways are excellent options for promoting your business and building loyalty. Take advantage of these promotional gifts to increase brand awareness in college. Remember that you can customise these products by branding or improving them using customised packaging.