A commercial vehicle dealership can be a very profitable business, but it is important to understand the market and potential customers. When starting a dealership, there are many things to consider, such as the type of vehicles you will offer, the location, the staff you will employ, and the marketing strategy you will use. By following these tips below, you can increase your chances of success in this competitive industry.
1. Type Of Vehicles You Offer
Commercial vehicle dealers sell various types of commercial vehicles, which include trucks, buses, vans, etc. Therefore, it is essential to know your market well before selling any vehicle. The best way to familiarize yourself with different types of commercial vehicles is by driving around and visiting local businesses or other commercial transportation companies since they are common buyers.
2. Location
The location is also an important factor to consider before starting a dealership. It's best to choose a place that will be accessible for commercial vehicle owners and customers. For example, you wouldn't want your business in the outer part of town or far away from other businesses since this would make it difficult for potential customers to visit your site. An ideal location would be near stores or business complexes that are frequented by many people daily, such as colleges, housing societies, commercial office spaces, etc.
3. Staff Hiring And Training
It is very important to hire the right staff members when starting an automotive business; employees shape up the company image and productivity levels. Before hiring any staff member, it is important to conduct thorough background checks and necessary references. Also, they must be properly trained in the various tasks they will need to perform, for which you can hire specialized personnel if necessary.
4. Marketing Strategy
Before launching your commercial vehicle dealership, it's important to reach out to new customers through effective marketing channels to increase their awareness of your products. You can do this by putting up advertisements on different types of media such as television, radio, etc.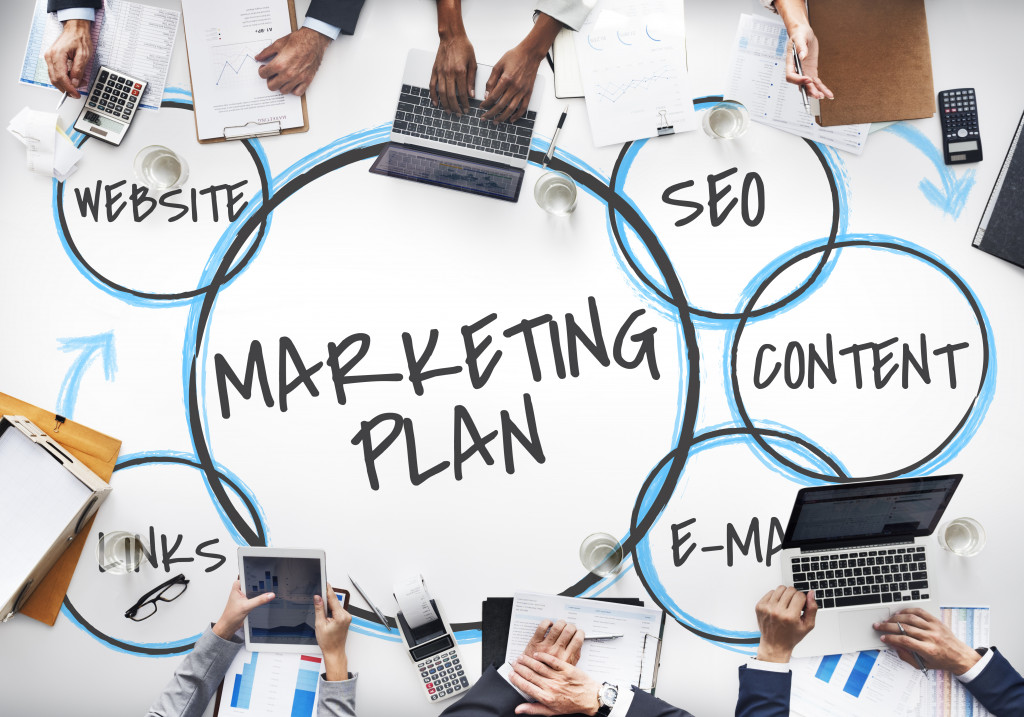 Another way to market your business would be by visiting schools and colleges where future commercial vehicle owners are exposed to many potential clients. Social media is also a very good marketing medium today where you could leverage these platforms by building loyal followers or Facebook ads for better visibility across all demographics.
5. Manufacturer Network
It is also important to be aware of the manufacturer network available in your area. This way, you will not only be able to purchase vehicles at a lower cost, but you will also have access to better financing options and extended warranties for excellent customer value. This can help you keep your overheads low and profit margins high to be profitable and sustainable. Find a reliable truck and trailer manufacturer in your area and start enjoying better profits within a short time.
6. Availability Of Service Stations
Commercial vehicles are majorly used for transporting goods over longer distances. It is important to have enough service stations available in your area so that you can utilize them when required.
This not only saves time but also increases the life of your commercial vehicle, which means that you will end up spending less on maintenance and repairs because this way, you will be able to sell the commercial vehicle after a decent period without losing too much money.
7. Availability Of Spare Parts And Warranty
Spare parts are very important for any commercial vehicle dealership as they help maintain vehicle performance at optimal levels. Most manufacturers offer extended warranties, which give buyers peace of mind about their investment, so it is best to ensure that spare parts are easily available within your area.
8. Availability Of Financing Options
Since commercial vehicles are an expensive investment, it is important that you offer financing options for your customers by collaborating with finance companies to provide maximum customer value. This will help you attract more customers, which will, in turn, grow the overall business performance of your commercial vehicle dealership.
9. Customer Care And After Sales Services
Customer care is an important business aspect that can make or break a commercial vehicle dealership. By offering generous customer care and after-sales services, you can increase the chances of repeat business as well as attract potential customers who might wish to buy commercial vehicles from you.
In this article, we looked at the best practices for starting a commercial vehicle dealership. We discussed location, staff hiring and training, marketing strategy, manufacturer network, and service stations in detail — but these are just some things you should consider before beginning your journey to success.