Orthodontics is a financially rewarding profession, consistently ranking in the top highest paying jobs in the US. According to the Bureau of Labor Statistics, an orthodontist earns an annual wage of $226,000.
Many start their careers in orthodontics by working as an associate in one or more practices. Eventually, some of them leave to own or co-own a practice, giving them more control over their career and profits.
However, since most orthodontists are not entrepreneurs, it can be somewhat daunting to start their own orthodontic practice. If you're considering setting up a private practice, here's a guide to help:
Getting the Necessary Qualifications
Aside from being qualified to work as an orthodontic professional, you also need to process the paperwork necessary to open your practice. Processes will vary on your location, but the standard requirements include:
Business plan
Site selection
Business structure
Tax and employer identification documents
Specific licenses and permits
Check the state's business programs and create a checklist of what you need to open a business. Ask for a legal expert to help you complete these requirements.
Defining Your Target Clients
Orthodontics is an extensive practice that covers patients of all ages. It's tempting to offer a variety of options, but it's not financially feasible if you're just starting.
It will take time for your practice to build a client list and a stock of appliances. Start offering one or two treatments, then add more services when your practice expands. To help you decide on what treatments to offer, examine the location of your practice. If your office is close to a school, for example, it might make sense to focus on treatments for children.
Getting Equipment
Attending tradeshows and visiting commercial medical supply companies is an excellent way to test equipment and make sure they fit your office. Some of the necessary equipment you'll need include:
Computers
Exam/consultation room setup
Lab scanner
Sterilization
X-ray unit
Make sure to also source utility supplies and healthcare products for dental cleaning, sterilization, and other medical essentials.
Building Your Staff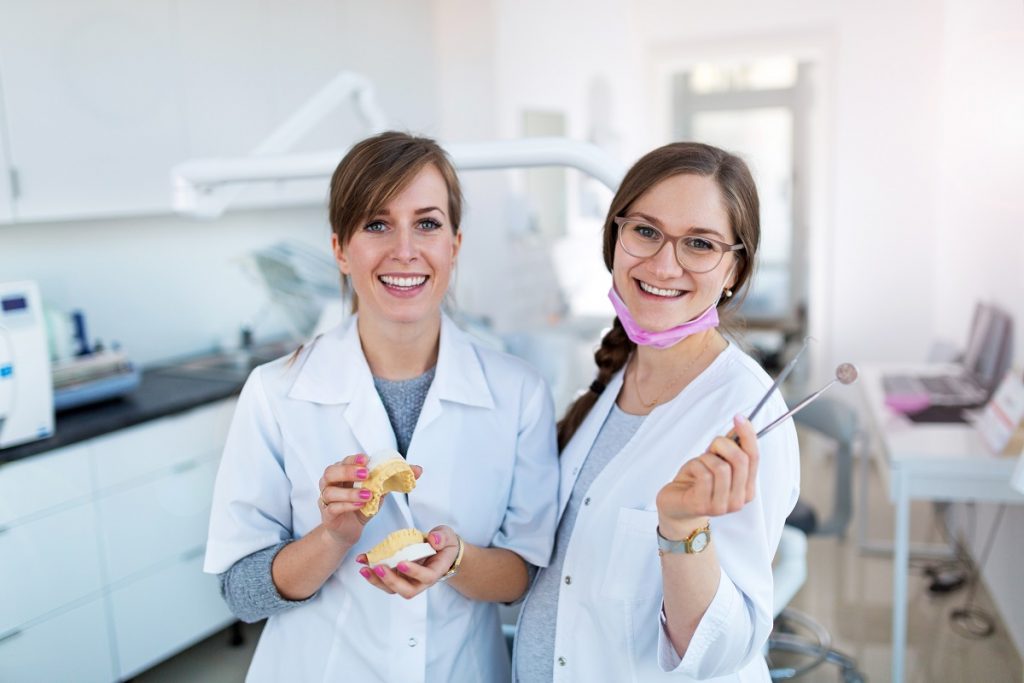 A team of qualified professionals and administrative staff is necessary for the success of your practice. Take the time to interview candidates thoroughly, and hire those who are looking for long-term employment.
Once they are on board, spend some time with them running through the workflow. Give them a small handbook that they can refer to when they're stuck.
Promoting Your Practice
You can promote your practice in several ways, such as:
Building relationships with other practitioners
Check out what types of medical services are offered in your chosen location. Aside from determining your competition, it also helps you find out who you can form partnerships with. Establishing working relationships with other practitioners — both inside and outside your practice — helps bring in referrals.
Setting up a website is a cost-effective way of advertising your business, giving potential clients all the information they need before scheduling a consultation. It can also educate clients about what kind of treatment is right for them.
Having a website is not enough — it must also be optimized. Orthodontists also need search engine optimization to help them stand out from the competition. Although it's more affordable to learn SEO on your own, hiring an expert to optimize your website brings better results in the long run.
Starting your own orthodontic practice is a different challenge from what you've experienced as a resident or an associate. It will take time for everything to fall into place, but once you get things moving, you'll start reaping the benefits of your practice.