Cleaning and sanitization have become some of the most important things we do during the pandemic. Before, these were activities that we take for granted. However, today, it can literally save lives. Surfaces that might be home to the virus can lead to infection, and that singular infection can lead to multiple infections in the future. Before you know it, an entire state in the US is once again on lockdown. This is a dangerous situation that many would like to avoid in their homes, offices, hospitals, and hospices. This is why the cleaning industry is becoming one of the most significant industries in the world.
A couple of years ago, the cleaning industry was considered to be stagnant. The only entrepreneurs willing to join this industry were either planning to disrupt the sector with their ingenious ideas or were planning to take a gamble in an industry that few entrepreneurs dare to visit.
However, last year, the industry received substantial growth. The sector is currently valued at $300 billion from 2019's $292 billion. It's also perceived to receive substantial growth in the next few years with a compound annual growth rate (CAGR) of 6%. This has been one of the highest CAGR's that the industry has received in the last decade. These statistics show that there is enough room for the industry to grow, and there is enough space for someone like you, an aspiring entrepreneur, to join the ranks. So how do you exactly start your own cleaning company during this pandemic?
Set a Reasonable Budget
Starting a cleaning business is much like starting any other business out there. You'll have to fill up some forms, register your business, and contribute to society. But after these procedures, the real work of setting up a cleaning business truly begins.
Like any other business in the market, you'll have to set a reasonable budget for your company. This includes equipment, workforce, and offices. However, unlike other businesses out there, your budget can be highly flexible once you are part of the cleaning industry. Your workforce can be freelancers, and your office can be non-existent. Due to the pandemic, online businesses are so much better than traditional offices. So forget about renting an office that you might not use this year, instead opt for creating an online website instead and make a mark in the internet world.
With these things in mind, you can now see that the reasonable budget for businesses in the cleaning industry isn't so high. If you consider doing some cleaning yourself, you can reduce the costs you have every month by more than half! This requires you to do more work yourself, but it's beneficial if you're planning to grow your business. Consider doing small jobs by yourself, and only hire freelancers if you have a big job ahead of you.
Buy the Best Equipment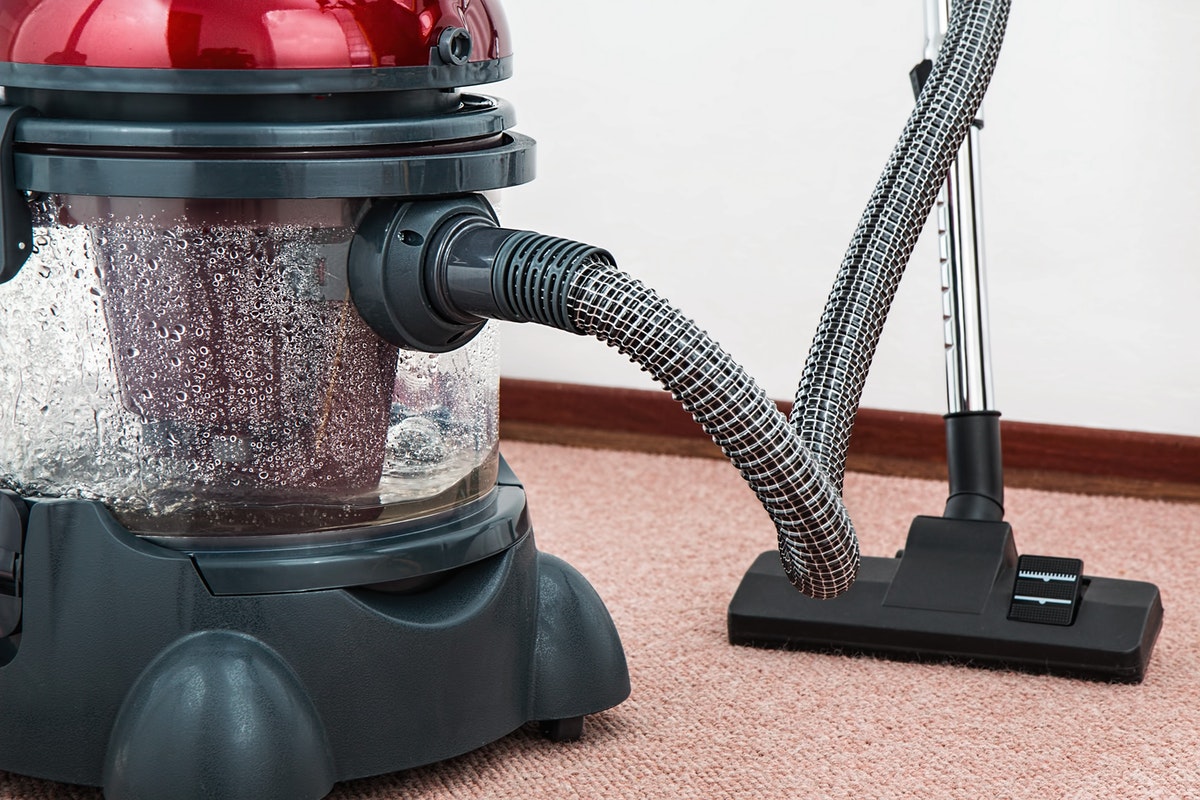 If there is one thing you have to invest a lot into your cleaning business, that would be cleaning equipment. This is the lifeline of your company, and without decent cleaning equipment, your company will fail in no time. Thankfully, these pieces of equipment don't have to be that expensive. Some equipment like janitorial carts can be cheap when you contact the manufacturers.
Furthermore, companies like Lakeside manufacturing offer customizable janitorial equipment. You can put certain functions that you might need in your janitorial cart, such as hooks and storage for other equipment. A well-made customized janitorial cart or any piece of cleaning equipment similar to this one can make a difference when you are out there in the field. It can make some jobs easier and more efficient to perform. It can also save you a lot of hassle you might have with other jobs.
Work With Government Agencies and Hospitals
Lastly, during this pandemic, you must work with government agencies and hospitals. This is where most of your big clients will be, and getting to work with them will be essential to your growth as a company. You should contact local government agencies and hospitals and tell them about your services. Ensure that your workers are aware of the protocols and sanitation procedures during the pandemic.
Getting to work with government agencies and hospitals can be a big win for you as they will provide a steady stream of revenue to your company this year. Once they have trusted you and you've worked with them for long enough, they'll continue to hire you for future jobs. This will be important once you've started to grow in the industry.
Cleaning services are an important service this year. Many clients are looking for someone to clean and sanitize their facilities weekly. There is no better time to start a cleaning company. So get your savings and build the cleaning company you want today.