Are you headed to a corporate party and want to impress investors? Dressing for success is the key to making an excellent first impression. Whether it's the power-suit type of meeting or a more casual get-together, there are certain tricks that you can use to ensure that your look commands respect and attention. Here are some tips on how to dress to impress at a corporate party with investors.
Look Professional:
Looking professional is the most important thing when dressing up for a corporate event. While there is no one-size-fits-all uniform for such occasions, opt for clothing pieces that exude power, sophistication, and confidence.
A good starting point would be sticking to dark-hued colors—charcoal grey, navy blue, or black—for easy mix-and-match combinations with formal bottoms. It is also wise to make sure your clothing pieces fit well because ill-fitting clothes can easily undermine your overall look.
Opt for classic tailoring—think straight-leg trousers and fitted blazers—if possible for a timeless approach to corporate style. More importantly, look at the event's dress code as your guide to ensure that you are appropriately dressed while standing out from the crowd.
Invest in Quality Fabrics:
The materials used will undoubtedly make a difference in the quality of your look, as cheap fabrics won't last long and might give away the fact that you spent too little on them. Instead, splurge on materials like wool, silk, or cashmere if you have the budget, as they give off an air of luxury without screaming 'expensive' all over your outfit.
For example, a classic wool blazer will never go out of style and can be easily worn year-round. A silk shirt is also a great option for occasions like these, as it looks polished and sophisticated without compromising on comfort.
It's best to invest in timeless pieces that you can wear for years to come—this way, you'll be sure to make a great impression on anyone you meet. You can even invest in a quality tailored suit, which will always look great at business functions.
Wear Diamond Accessories:
If you really want to stand out among everyone else at this corporate gathering, then why not invest in some diamond accessories? Although diamonds might be intimidatingly expensive items, wearing them may give off an extravagant yet sophisticated appeal that instantly captures investors' attention—such small details may become priceless investments for business owners later on!
For starters, you can wear diamond earrings that will instantly add sparkle and shine to your overall look. It's eye-catching and noticeable. You can even match it with a necklace or bracelet. Just make sure that the size of your diamonds is appropriate for the occasion—you don't want to seem too ostentatious!
Additionally, make sure that you choose the proper cut, clarity, and color of your diamonds to ensure that they look great when you wear them.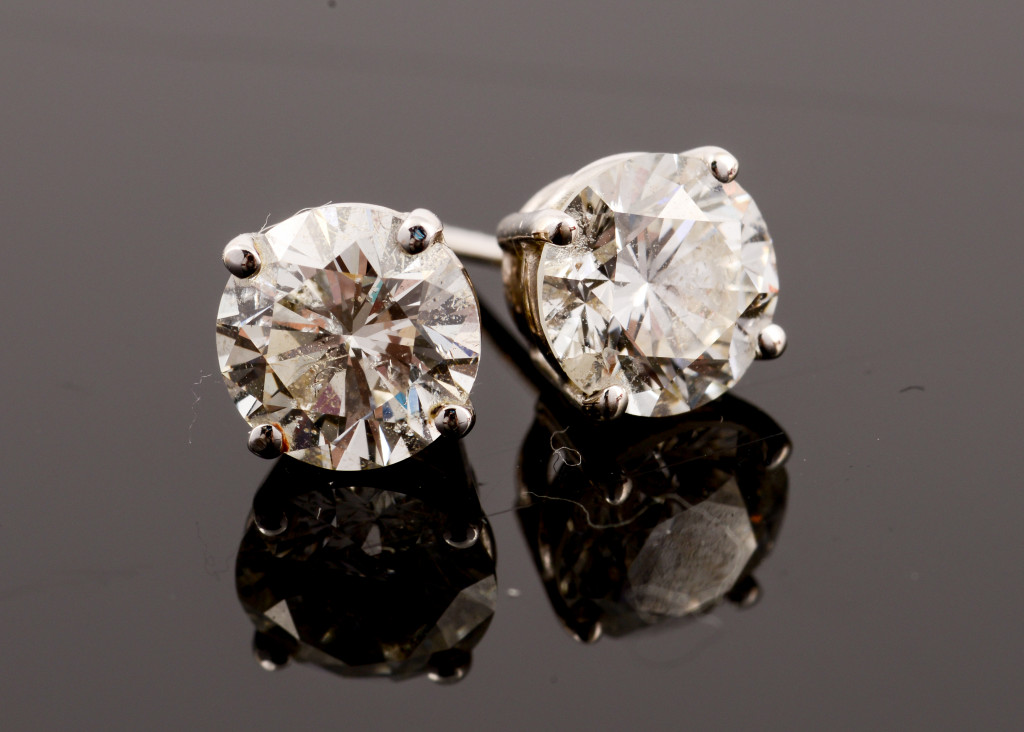 Spend Some Time On Your Hairstyle:
Your hair is another important factor in achieving the perfect corporate look. If you want to make a great impression, opt for a sleek and sophisticated hairstyle that will instantly pull your entire look together.
For men, a classic slicked-back hairstyle is typically suitable for corporate events; this clean and professional style can easily be achieved with a bit of hair product. Similarly, women can opt for sleek and polished updos—choose one that is easy to maintain throughout the night and matches your outfit perfectly.
You might also want to consider getting a professional blowout before the event, so you can ensure your hairstyle stays in place all night long.
Wear Shoes That Match Your Outfit and Comfort Level:
An incredibly important part of any ensemble is shoes! Make sure you select sharp, crisp leather ones regardless of what style you prefer—oxford shoes or pumps—it makes no difference as long as they match both your outfit and comfort level perfectly!
Again go with darker hues, such as black or brown, so they don't take away too much focus from the rest of your look while still showing off that put-together attitude you should have at these events! Plus, opt for comfortable shoes that provide the right amount of support because you're likely to be standing or walking around for much of the evening.
If you can, add a subtle pop of color to your shoe selection, such as burgundy or navy blue—these can be easily matched with different tones and shades.
Overall, dressing sharp is something every business leader needs to learn how to do effectively in order to send clear messages about who they are and attract potential partners throughout their career, so make sure to keep these tips in mind next time you need to spruce up before attending a corporate party full of investors!