Living in the modern era does not mean living in a home decked out in a modern way. Whether your home is modern or rustic, vintage decor can add striking appeal to your garden. Modern decor centers on minimalism and sleek design. But if you want to make your garden more colorful, casual, and nostalgic, gardening with antiques can give leeway for your creativity to blossom. By incorporating these items into your garden, you may feel like traveling back to the Victorian era and stepping into your own Secret Garden:
Antique Planters
You can start off your garden revamp with antique planters. You can improvise your own planters with just about any kind of household item that you can find. From European-style white moss urn planters to galvanized metal buckets, you can easily add a vintage touch to your garden and flaunt your plant collection. To arrange your planters into a beautiful ensemble, you can place them on a planter seater like a painted metal lawn chair, a wheelbarrow, a vintage ladder, or even an old bicycle. Then, you can make it the centerpiece of your vintage-inspired garden.
With just your imagination, you can turn the old coffee pots, washbasins, pitchers, colanders, troughs, watering cans, and buckets that have been hanging around your home unnoticed into something that can catch anyone's attention. You can cover them with leftover gingham or floral fabric, too.
Antique Succulent Displays
Succulents are a growing trend today. Aside from their aesthetic value, these plants can purify the air and thrive in almost any kind of climate. To blend your succulent collection with your rustic garden, you can put them in vintage wooden drawer boxes, in monogram planters, or even on top of old desks. You can also put them in antique soup ladles and hang them to save space.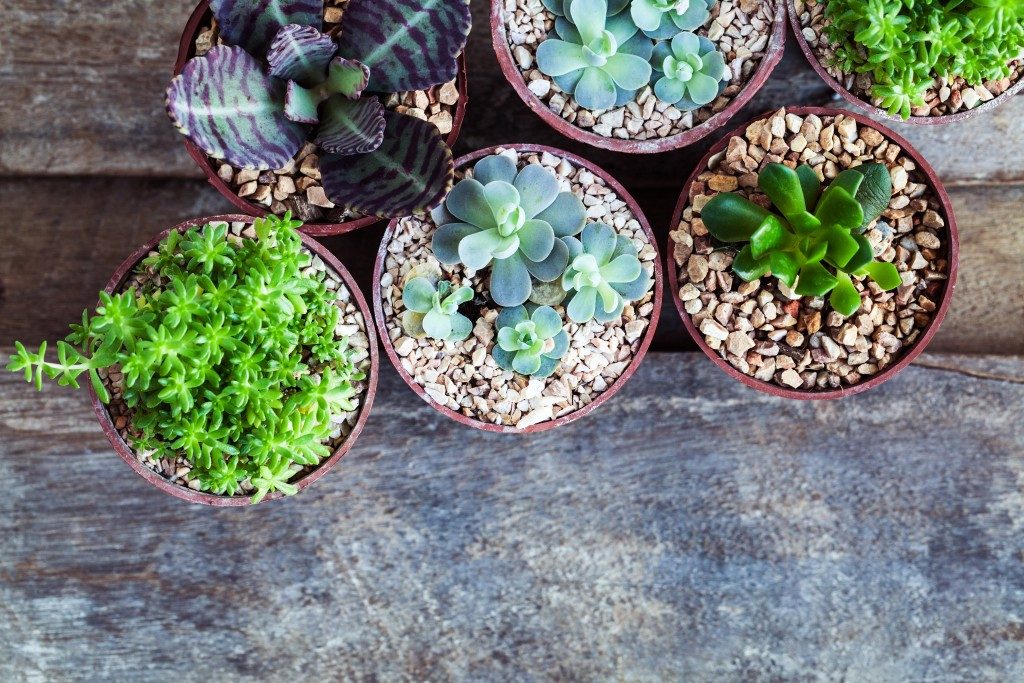 Vintage Plates and Teacups
Vintage china plates and teacups can give off a Victorian vibe, and they come in handy if you love hosting casual afternoon get-togethers with your friends. You can simply put them on your antique cast iron patio garden set or hang them. For the centerpiece, you can fill an antique metal pitcher with various types of flowers.
Mason Jar Lanterns
Mason jars are making a comeback in household design. For decorative purposes, they are typically used as vases, candleholders, or organizers. But you can also repurpose them into lanterns than can liven up your garden and give off a romantic glow. If you have a covered patio, you can hang them like a chandelier. But if you want to light up your entire garden, you can leave them dangling from tree branches in clusters.
Vintage Milk Churns
Who would have thought that milk churns would never go obsolete? They can be a great addition to your rustic garden as they can be upcycled into vases, lamps, or side table stands. If you do not want them to look too shabby, you can coat them with spray paint or wrap them in gingham or floral fabric.
The best thing about decorating your garden with vintage ornaments is that you can put scrap to good use again. With just a few bucks and an ounce of creativity, you can upcycle old materials and build the garden of your dreams.