In this day and age, almost nothing is impossible when it comes to technology. The technological advances in just the tip of our fingers make our lives much easier. We now live in a world where technology plays an indispensable role in our everyday lives, even in running our homes.
Many years ago, the thought of running our homes using computers was deemed to be science fiction. But the 21st Century has proven that having a smart home is not impossible. Furthermore, smart home technology today is more affordable than it was 10 years ago.
If you are still on the fence about whether your home too should embrace home automation, then consider these advantages of having a smart home.
Why Transform Your House Into a Smart Home
Energy and Cost-Efficient
Having a smart home helps you reduce energy wastage from the power consumption of unattended appliances and devices. With home automation, you can turn off all lights and electrical equipment even when you are far away from home.
Furthermore, most smart home technology systems allow you to monitor your energy consumption. This is extremely useful in making necessary adjustments to lower energy usage.
Extreme Convenience
Home automation allows you to control and operate your electrical devices and light using handheld remote controls or even your smartphone. You can even manage various home functions even when you are in another part of the world so long as you have an internet connection.
Using your mobile phone, you can conveniently turn on your air conditioning or heater as you are on your way home from work.
Improved Home Security
Automating your home also allows you to improve your home security through automated door locks. These door locks are connected to the internet, enabling you to control them with just a tap of a finger. Now, you no longer have to worry if you forgot to lock your doors before heading out.
Home Security Awareness
Apart from an automated door lock, enhance your home security system by installing a CCTV. You no longer have to rely on your furry friend to know if there is a bad element lurking around your premises. Plus, you can keep track of your kids' activities while you are at work.
There are CCTV cameras as well that send alerts on your mobile device once it detects movement in the area. That way, you will feel secured that your belongings are safe when you are away on vacation.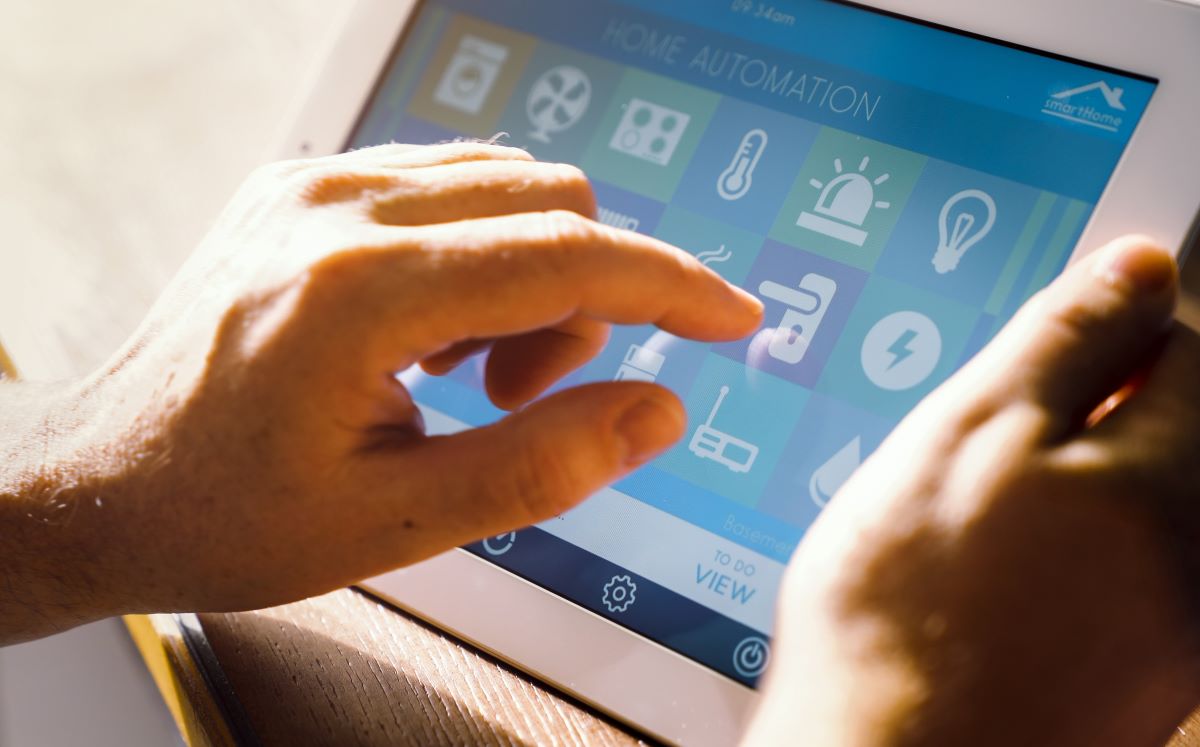 Appliances and Lighting System Safety
Gas leaks and fires are some of the dangers homeowners fear. By embracing smart home technology, you eliminate these risks from your home. With an automated home, you can monitor appliances and lighting systems if you have left them operating. This also means you have a lower home insurance cost.
Saves Time
With home automation, you can run your household even remotely. Thus, you no longer have to spend time on the road just to go home to open the front door for your kids from school. Instead of wasting time on minute things, you can use it for something productive, like your work.
Boost Economy
A lot of us never thought of this, but switching to a home automation system helps boost our economy. The money you spend on necessary smart home installations facilitates movement in the market. Even the reduced or eliminated energy wastage helps improve the economy.
Peace of Mind
The most important benefit of having a smart home is that it gives you peace of mind. With more fortified home security and complete control of your home devices, you are certain that you and your loved ones are safe inside your home. And when you are away, the chances of burglary are significantly reduced.
With all these benefits laid out, even the most expensive home security system is surely worth it.