Last year, millions of Americans resigned from their jobs. According to an article on Forbes, four million employees quit in April, breaking the record. Just five months later, this record was also broken when 4.4 million employees quit in September. Then, in November, another record-breaking 4.5 million employees quit as reported by the World Economic Forum.
It does not stop there, either. A study done by Resume Builder in December shows that 23 percent of employees intend to quit in 2022 to find a new job. Nine percent already have a new job lined up. Also, nine percent intend to retire.
Among those who will be leaving, 26 percent intend to do so in the first quarter of the year, 26 percent in the second quarter, 19 percent in the third quarter, and 11 percent in the fourth quarter. The remaining 18 percent intend to leave once they get a new job.
The highest percentage of those who plan to move are in retail, at 31 percent. This is followed by workers in the food and hospitality industry, at 26 percent. Workers in education, as well as office and administrative support, are at 23 percent, respectively. In business and finance, 22 percent are moving.
The highest percentage of resignations will be in middle management, at 26 percent, while 23 percent will be among employees in non-managerial positions. Only 17 percent of those in upper management will be moving.
Why Employees are Quitting
It is costly for companies to lose employees. The work left behind must be redistributed, overloading the remaining people and causing dissatisfaction that could lead to further resignations. There may also not be anyone as knowledgeable about the job, hence, the quality of the work output suffers. This can lead to work delays and disgruntled clients. Recruitment and applicant screening also has a cost even if no third-party recruitment service is hired. It takes time and effort.
Once a new employee is hired, training also has a cost in time and effort. It takes months before the new employee's output is up to par. It is, therefore, crucial for companies to learn why employees are quitting to be able to do something about it.
According to the Resume Builder study, half of the employees are looking for higher salaries and better benefits while 42 percent want a job that they will be passionate about. A third or 32 percent noted that their present job has poor working conditions and 29 percent want to continue to work from home. Almost a fourth or 24 percent intend to start a business. Childcare is the reason for 22 percent. Covid-19 worries 22 percent, but 17 percent want to escape Covid-19 vaccine mandates. The least percentage at 16 percent surprisingly do not want to continue working from home.
A 2021 study by Zety shows that 80 percent of employees who quit did so because of low salaries, 69 percent because of lack of career opportunities, 68 percent because of lack of benefits, 66 percent because their manager did not appreciate them, and 52 percent because they did not have a good relationship with colleagues. More than half or 52 percent wanted a complete change of industry. The same percentage did not want to return to the office. Half felt that the company's health measures against Covid-19 were inadequate. Bad experiences with customers triggered the decision of 46 percent, while 36 percent were influenced by the quitting of colleagues.
When asked what would attract them to a new job, 77 percent cited a higher salary, better benefits, a flexible work schedule, and job stability. Three in four want work that is meaningful, and 74 percent want career growth.
Improving Human Resources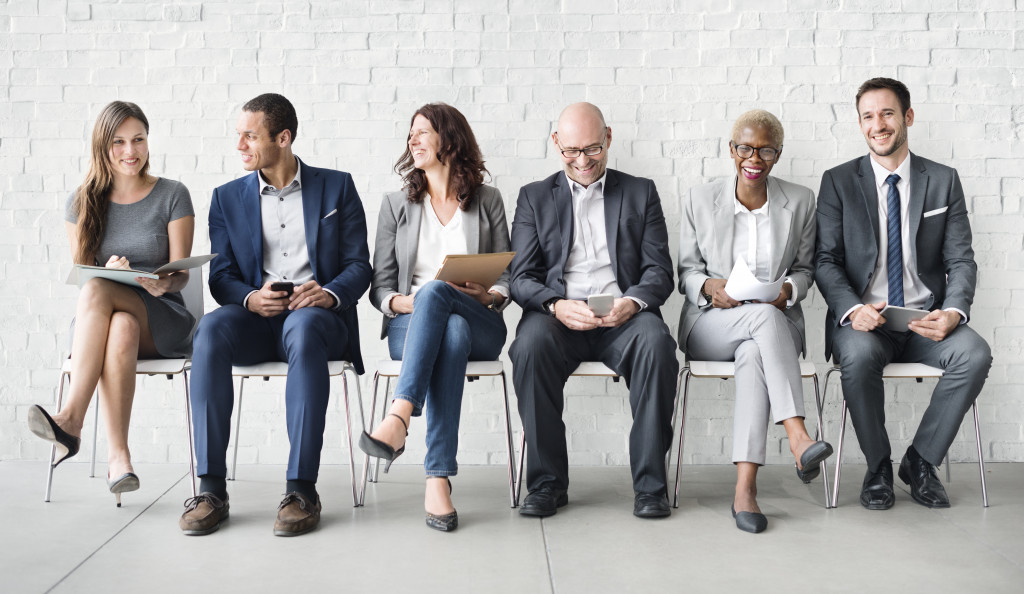 Companies must listen to the workforce if they want to retain their best people. It is obvious that the main concerns are better pay and benefits, good management that values employees, and career opportunities with training. The human resources department must also expose employees to various jobs in the company so that they can identify where they can find the most fulfillment and train for that.
Employees now prefer companies that offer flexible schedules. This means that employees can choose to work remotely full-time, work in the office full-time, or have a hybrid arrangement where they work some days remotely and some days in the office, depending on their preferred schedule.
Of course, the pandemic is at the top of everyone's concerns. Companies must ensure that on days when employees are at the office, their health is protected. This includes mandating regular Covid-19 tests among those coming to the office. It also means ensuring that the office has good ventilation as advised by the CDC, and air quality is maintained through regular air duct cleaning and the use of high-efficiency particulate air (HEPA) filters. The office layout must be rearranged to ensure physical distancing or physical barriers.
Beyond that, companies can show concern for employees and their families with good health insurance coverage. They must tend to their employees' mental and emotional health and well-being, as well. After all, everyone is stressed in this health crisis. Free access to online counseling and online yoga classes, among others, will be appreciated. Companies can also offer additional paid days off to prevent burnout. Sending food to employees' homes will likewise raise morale.